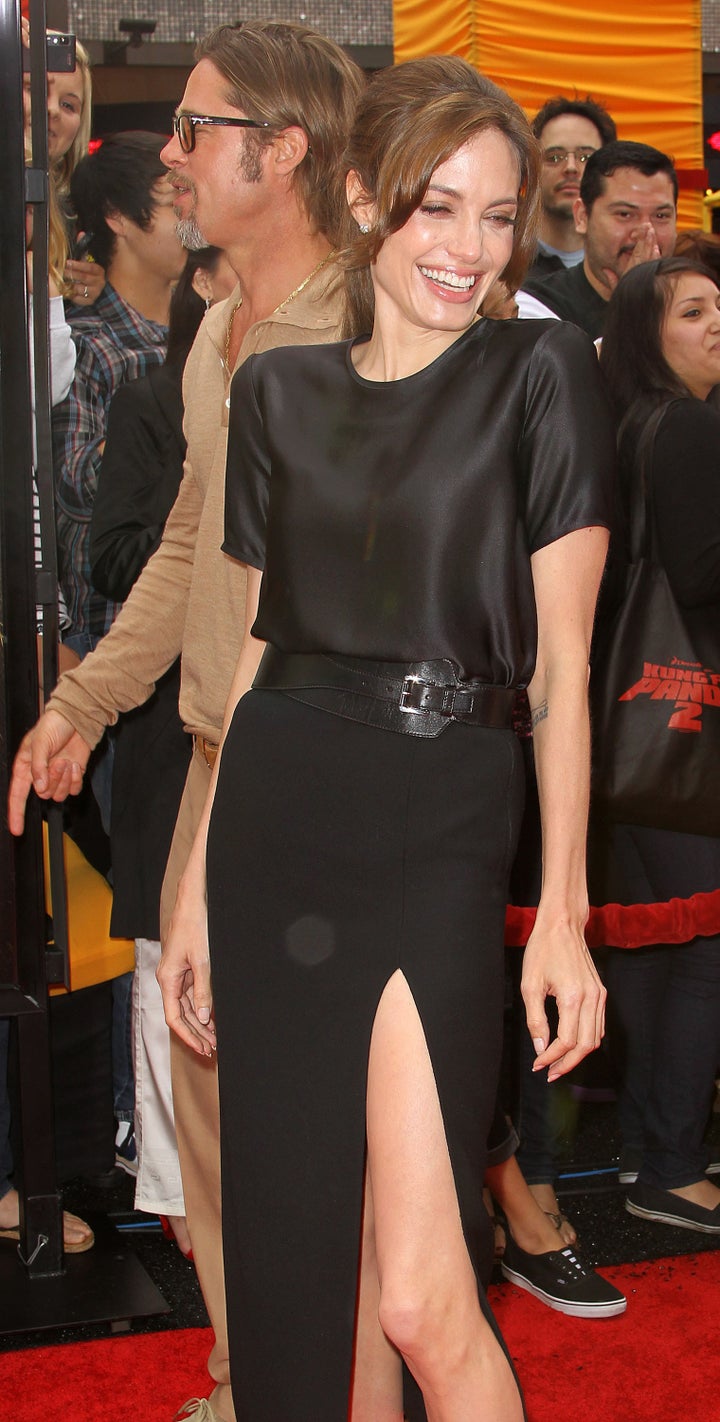 Tarantulas on a stick? Spider soup? Crickets? When it comes to exposing her eclectic brood to some of the world's most outrageous delicacies, Angelina Jolie is all for it. While on location in Cambodia for a Louis Vuitton photo shoot, Jolie told E! News that she doesn't have to beg her kids to expand their munching horizons, they're all for living the bug's life.
"I've always loved to eat crickets. It's their favorite thing," Jolie said of her kids' snack of choice. "They ate them like Doritos and they wouldn't stop. But they're good. They are like a potato chip."
Although the Jolie-Pitt clan was surely getting their daily dose of protein when they were popping the crunchy critters, Jolie had to eventually ban crickets from the kids' snack time schedule because she was afraid they might get sick from eating so many.
So why doesn't it surprise us that Jolie's kids' favorite paper bag snack is a crispy, four-legged creature? Maybe because last year Jolie detailed her own cockroach eating routine: "There's this very pointy bit on their stomach you just can't eat. You have to kind of pop that off," she said, according to New York Magazine.
What happened to the good ol' days of peanut butter and jelly?
Popular in the Community