Angelina Jolie sat down with ABC host Christiane Amanpour this week to discuss her directorial debut, "In the Land of Blood and Honey," the Bosnian war that inspired the film and her humanitarian work with the UN.
But of course, no interview with Jolie would be complete without a question about her relationship with Brad Pitt. When Amanpour asked the actress-turned-director if she would ever get married, Jolie dodged the question: "Once you have six children, you're committed," she said. "The kids asked me [about marriage] the other day and I asked them if it was just because they wanted to have a big cake."
In previous interviews, Pitt has said that he and Jolie may consider tying the knot when all couples -- gay and straight -- can marry: "We'll get married when everyone can," he told Parade in September.
Jolie and Pitt met in 2003 when they co-starred in the film "Mr. and Mrs. Smith." At the time, Pitt was married to Jennifer Aniston, though they separated in January 2005. Just six months later, Pitt and Jolie went public with their relationship.
Jolie has been married twice before -- to Johnny Lee Miller from 1995 to 1997 and to Billy Bob Thornton form 2000 to 2003 -- and has said she would never marry again.
Despite the fact that the couple apparently has no firm plans to marry, the press can't help but report (and re-report!) that Pitt and Jolie are set to get hitched. Below, some of the "Brangelina getting married" rumors that have circulated over the past six years. For more from Amanpour's interview with Jolie, tune into "Nightline" Monday at 11:35 pm on ABC.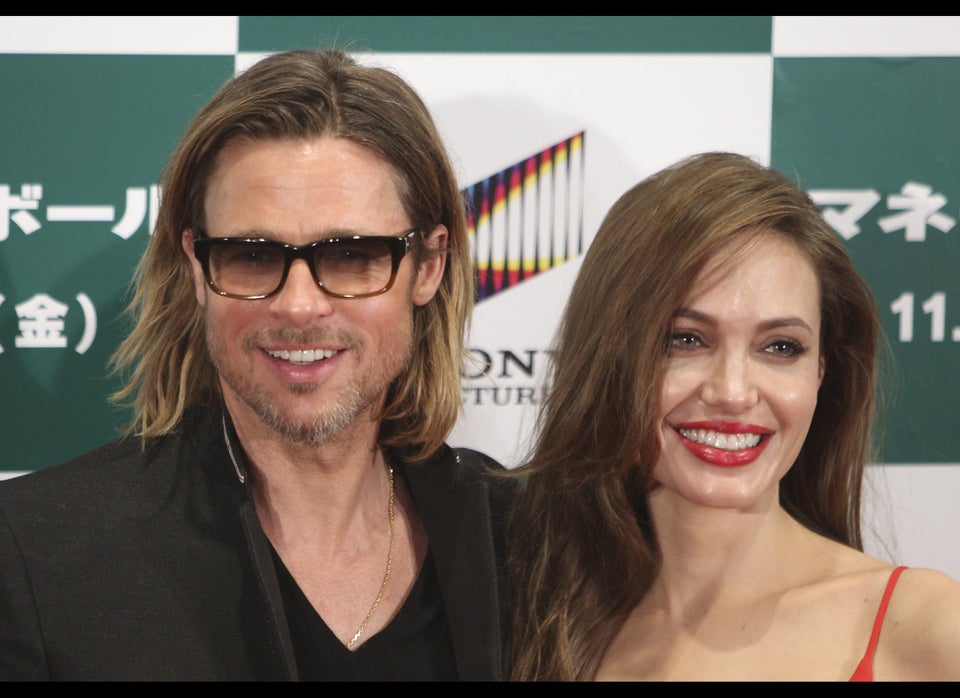 Brad and Angelina Marriage rumors