 Move over Tim Tebow on bended knee. Angelina Jolie may have started the newest strike-a-pose trend on the Academy Awards red carpet Sunday night.

After being introduced as "the original 'Girl with the Dragon Tattoo'" by Oscar host Billy Crystal, Angelina dramatically flipped her right leg through the thigh-high slit of her Atelier Versace gown and slapped her hand on her hip, causing an instant Twitter sensation.
The campy pose didn't go unnoticed inside the theater either. Jim Rash immediately mocked the awkward pose while accepting the Best Adapted Screenplay Oscar for "The Descendants" with his co-writers Nat Faxon and Alexander Payne.

"I think the way Angelina stood could be the new Tebowing," Patricia Heaton of "Everybody Loves Raymond" fame surmised.

But this wasn't the first time that the world caught a glimpse of Angelina's leggy pose -- the sultry stunner hit the same mark on the red carpet earlier in the evening.
"You could hear people giggling when she did it on the carpet," one senior producer told me. "It was clearly Brad's night, he was the one nominated for an award, yet at the same time, she made the whole night about herself by posing in that crazy fashion. One thing is for sure, you know that pose is going to pop up on every late night show and 'SNL.'"

Onlookers were left to wonder what Brad's buddy George Clooney would make of the campy pose.

"You know George and his friends are going to have a great laugh about this at the after party," another producer told me. "He has a great sense of humor and hates all the fake Hollywood bullshit. No one is more real than George." Check out all of the red carpet Oscar poses below: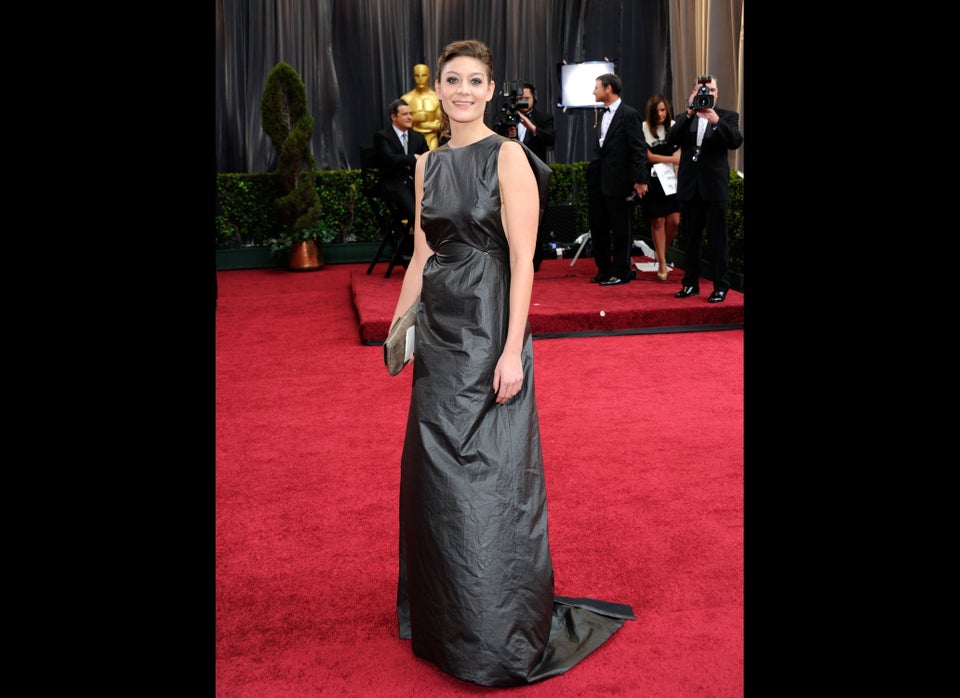 Academy Awards 2012: Red Carpet Arrivals
Related
Popular in the Community