Whip out the "CONGRATULATIONS!" banner and throw in a few blue balloons because -- if you believe the latest rumors -- Angelina Jolie and Brad Pitt are expecting! Again!
Hollywood's golden couple have six children so far: Maddox, Pax, Zahara, Shiloh and twins Knox and Vivienne, to whom Jolie gave birth in 2008. This will make the new bouncing baby No. 7, reports Star magazine in their Feb. 4, 2013, issue that hit newsstands this week.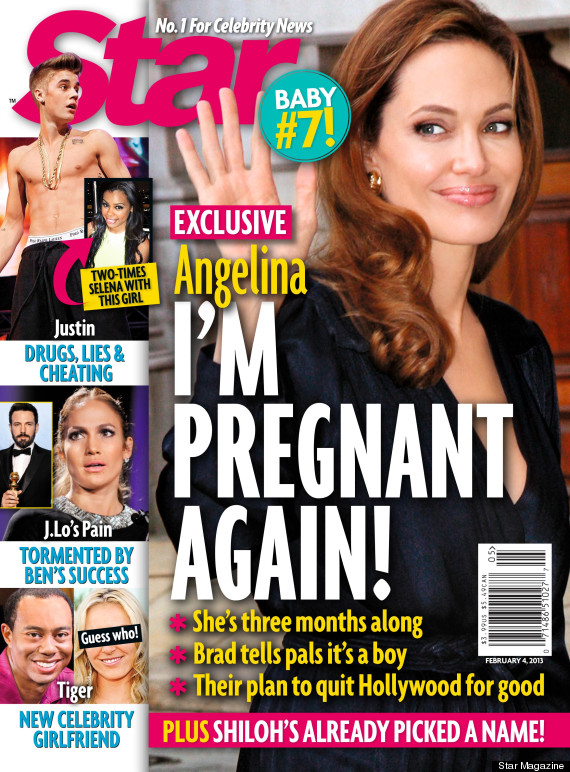 A source told Star that "Angelina has been staying out of the public eye because she doesn't want to let anyone know that she's expecting," which for some explains her absence from this month's Golden Globes. "She had morning sickness and didn't want to draw attention to herself in public," said the source.
According to Star, Angie and Brad are telling their friends they are having a boy and "Shiloh has even determined that the baby's name must be John."
Whether or not the Jolie-Pitt clan is expecting will be determined in six months, as Angelina is said to be three months along in her pregnancy. Though we'd love it to be true, we try not to keep our hopes up -- after all, the rumor-mill churns out pregnancy rumors quite often ...
In January 2012, OK! magazine claimed Jolie is pregnant and that Pitt is "ecstatic over the news."
In February, mere weeks later, OK! magazine was at it again, claiming the two A-listers have set a wedding date for the summer (meanwhile summer has come and gone and ... no wedding took place that we know of) and that Angie is preggers with twins. Again. This time, twin boys.
By May, Life & Style publicized that not only is Angie pregnant, but so is Brad's ex, Jennifer Aniston.
Bottom line? Until we see a multimillion dollar shot of this newborn, we're not buying. But on the off-chance we're wrong ... CONGRATULATIONS ANGIE!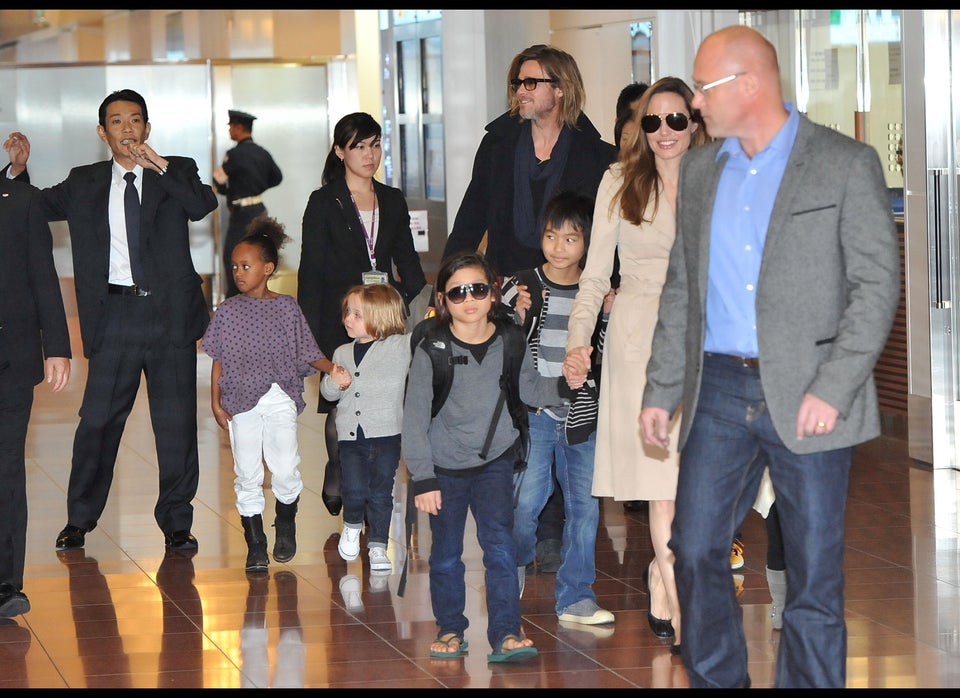 The Jolie-Pitts Arrive
Popular in the Community