 But what does the actress have to say about it? Turns out, not much. In an interview with The Huffington Post, Jolie says good-humoredly:

I honestly didn't pay attention to it. You know what I mean? I don't watch those TV shows and if I go online and see something about myself, I don't click on it. And the people I surround myself with don't really talk about that kind of stuff. [Laughs]. I heard something, but I didn't pay any attention. It's as simple as being a woman picking a dress you like and having a night, and not really thinking about anything else.
Check out the infamous pose below. Related
Before You Go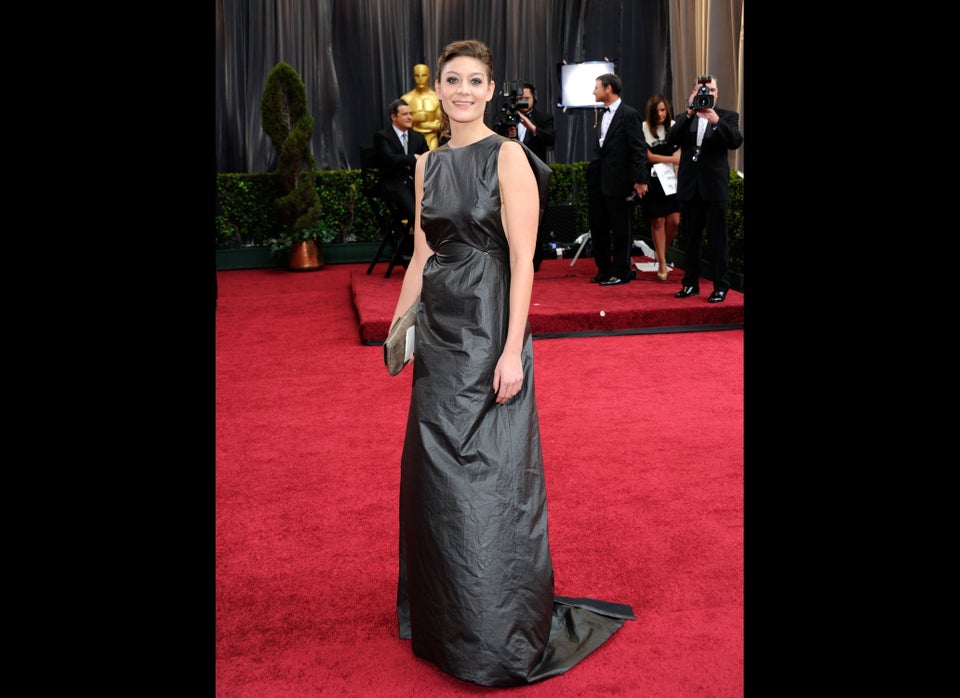 Academy Awards 2012: Red Carpet Arrivals
Popular in the Community