It was the pose seen 'round the world: Angelina Jolie stepped onto the Oscars red carpet, planting her hands on her hips and forcefully jutted her right leg out in front of her, like she was George Washington crossing the Delaware River.
For a woman who typically eschews red carpets altogether and likes to keep a low-profile, Angie's bold right leg took plenty of people by surprise. Poking out from a heavy, dark Versace dress, the slender right leg seemed to have a life of its own.
Soon enough, it did. By the time Angie took hundreds of red carpet shots with her leg permanently extended and then presented an award in the same exposed position, the limb had its own Twitter account, @AngiesRightLeg, with thousands of followers.
In short, the 2012 Oscars was Angelina Jolie's right leg's coming out party. The leg had been creeping farther and farther out for several years, as you can see in the photos below... but Angie must have decided that 2012 was the year she'd truly put her best foot forward (yeah, we said it).
Check out Angie's right leg last night and her long history of leg-jutting (both the right and the left) over the past decade.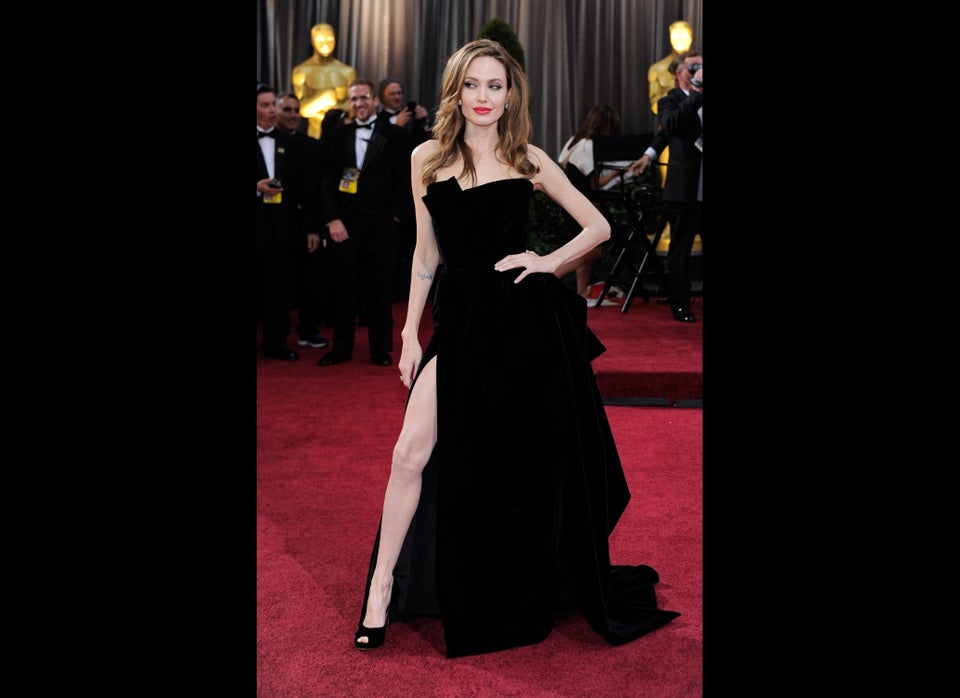 Angelina Jolie's Leg