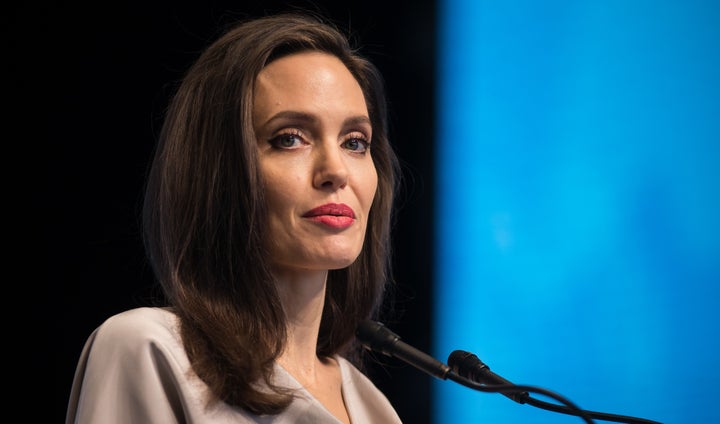 Angelina Jolie knows that sexual violence is "a critical obstacle to achieving women's equality and our full human rights."
"We have to ask how is it after all these years, all these laws, and all these resolutions and all the horrors endured, women still have to ask for this most basic of all entitlements: the right to a life free from violence," Jolie told the crowd. 
In her speech, Jolie discussed just how rampant sexual violence really is. 
"Sexual violence is everywhere," she said. "In the industry where I work, in businesses, in universities, in policies, politicians, military across the world. It affects men as well as women." 
Jolie debunked the myth that sexual violence is in any way sexual. It's not about sex, she said, it's about control and power. She talked about conflict areas in Bangladesh and Congo and how militiamen often go door to door raping women as a war tactic. 
"This is rape and assault designed to torture, to terrorize and to force people to flee. It has nothing to do with sex. It has everything to do with abuse of power, it is criminal behavior," she said. "Sexual violence is a weapon, used to deliberate effect to achieve military or political objectives. It is cheaper than a bullet. It has long-lasting consequences that unfold with sickening predictability. And that is what makes it so cruelly effective."
Watch Jolie's full speech below. 
REAL LIFE. REAL NEWS. REAL VOICES.
Help us tell more of the stories that matter from voices that too often remain unheard.