Angelina Jolie is Vogue's November 2015 cover star!
The actress, philanthropist, activist, mom of six (etc., etc., etc.) looks absolutely stunning in her first Vogue cover in five years, wearing a black-and-white striped sweater, pushed back hair, glowing makeup, and little else in front of a dreamy beach backdrop.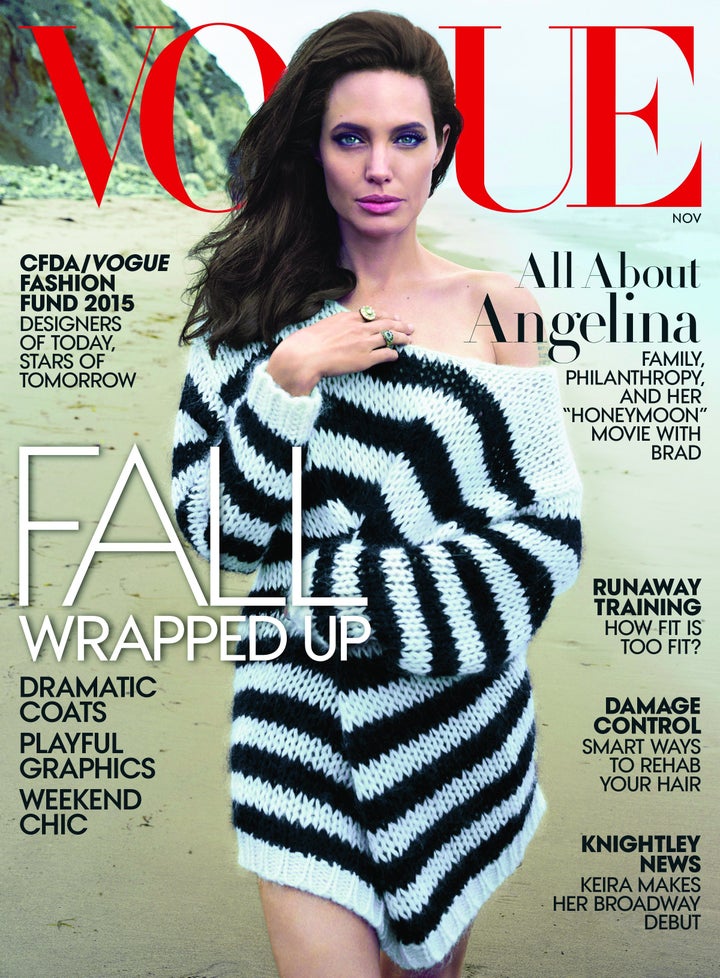 Her first cover photo for the mag back in 2002 was ultra sexy in a curve-hugging nude dress, while the following covers showed off a more glamorous side with gowns and updos. The new cover, in which she's stripped down in a sweater that looks like something we mere mortals have in our own closets, is our favorite look yet.
Check out Jolie's previous covers below. The new issue of Vogue hits newsstands Oct. 21.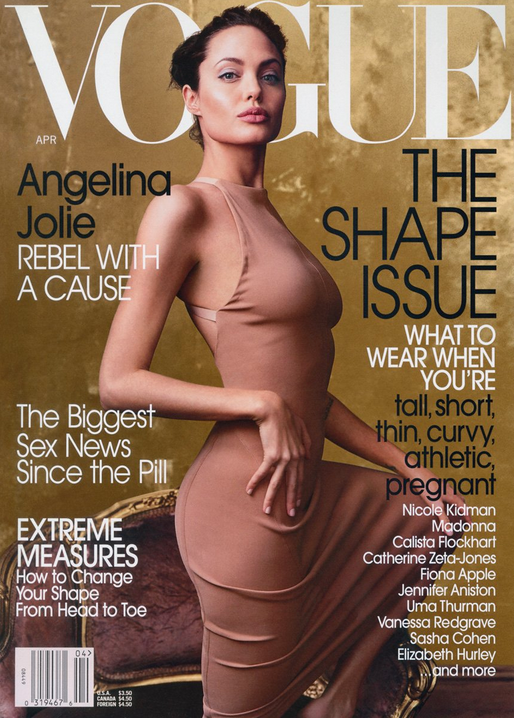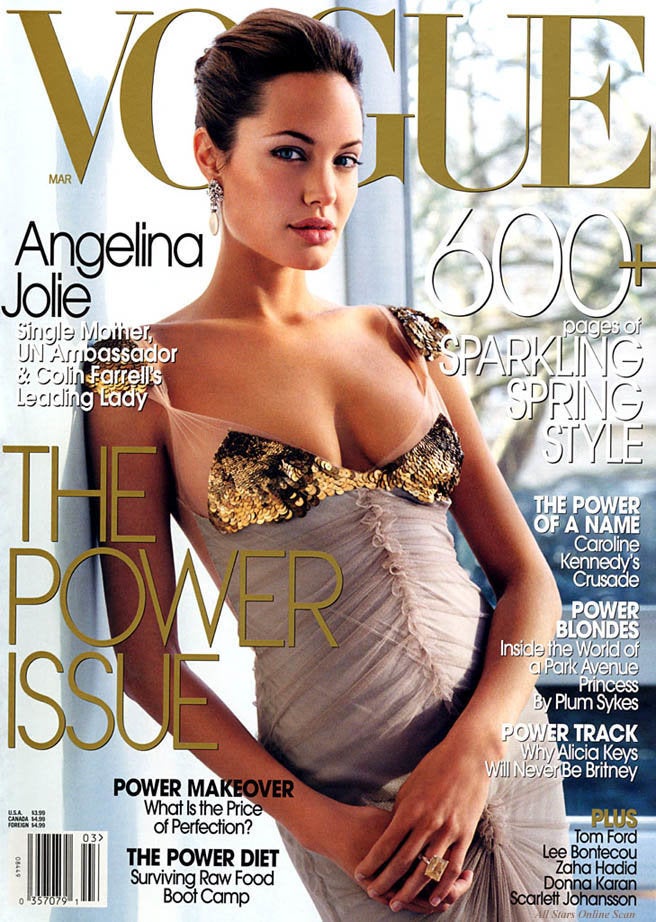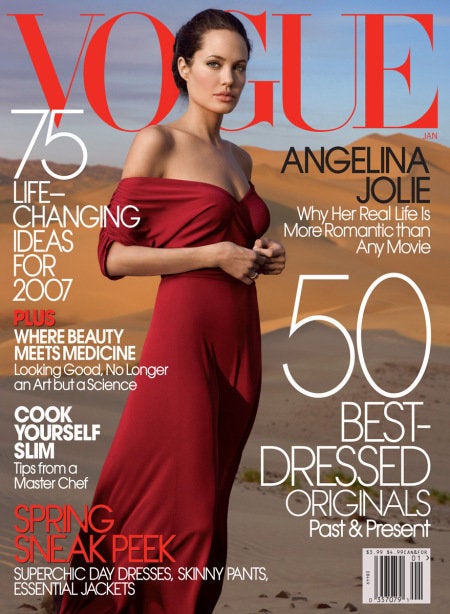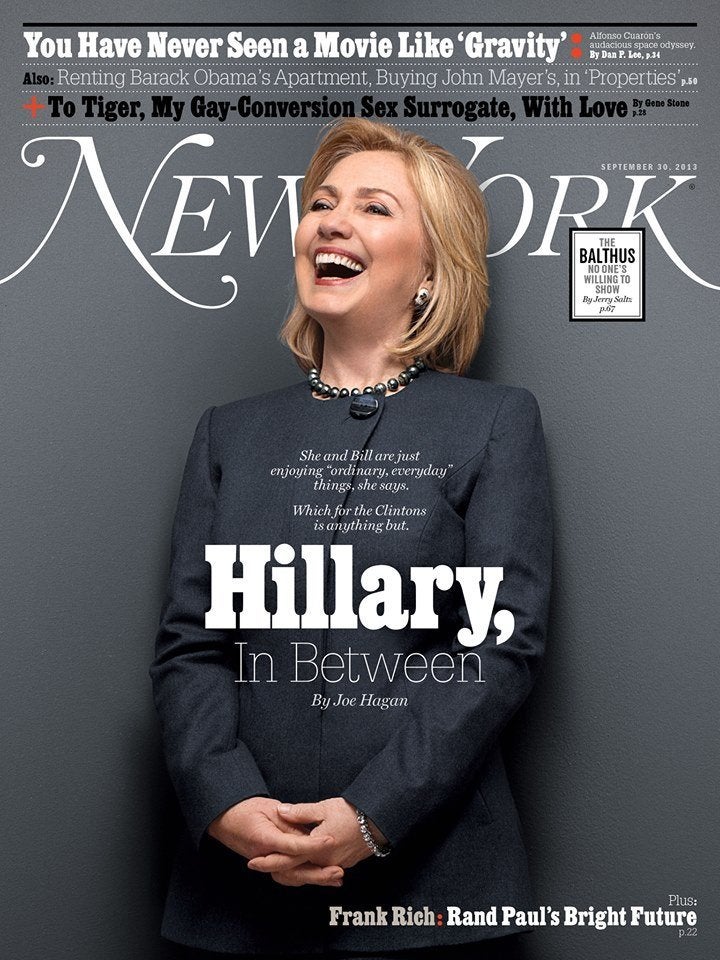 Magazine Covers Of Powerful Women