Is there anything she can't do? Angelina Jolie was reportedly tapped to aid in the capture of Ugandan warlord Joseph Kony, according to leaked International Criminal Court documents.
A new report from The Sunday Times, based on 40,000 documents obtained by the French investigative website Mediapart, reveals the Oscar winner agreed to lure Kony out of hiding with the help of then-husband Brad Pitt by traveling to the Central African Republic with a team of U.S. special forces.
Jolie was in correspondence with the ICC chief prosecutor at the time, Luis Moreno Ocampo, who reportedly developed a fascination with the actress over a period of time from 2003 and 2012.
One email sent by Ocampo suggests that Jolie offered herself as bait as part of a plan to "invite Kony to dinner and then arrest him."
"Forget other celebrities, she is the one," Ocampo wrote in the email, according to The Sunday Times. "She loves to arrest Kony. She is ready. Probably Brad will go also."
"Apparently you can be embedded with the special forces that are chasing Kony," he wrote in a different message to Jolie "Can Brad go with you?"
"Brad is being supportive. Let's discuss logistics," Jolie replied. "Much love Xxx."
Kony, the leader of the Lord's Resistance Army, was indicted by the International Criminal Court for war crimes and crimes against humanity in 2005. The LRA, which formerly operated out of Uganda, is responsible for abducting countless men, women and children and forcing them to join the militant group. Despite increased media attention from a viral documentary about Kony in 2012, he continues to evade capture.
As a bonafide human rights advocate, Jolie herself has mentioned Kony in public before, explaining on "Nightline" in 2010 that she would be tempted to "take down" people like him if given the opportunity.
"I don't think I know anybody who doesn't hate Jospeh Kony," Jolie told The Telegraph in 2012. "He's an extraordinarily horrible human being."
While Jolie and Ocampo continued to communicate via email up until 2012, their plan apparently never came to fruition, according to the Times, as many of his messages went unanswered. He also repeatedly praised Jolie over her directorial debut, "In the Land of Blood and Honey," in addition to asking for her assistance on a charity education project.
In the wake of the leak, Ocampo claims that he is the victim of a "targeted cyber attack," as he's currently being questioned over his alleged ties to Libyan businessman Hassan Tatanaki, who worked alongside former dictator Muammar Gaddafi.
"Someone is attempting to blackmail me using illegally obtained information," Ocampo said in a statement to The Financial Times.
Jolie's representatives did not immediately respond to HuffPost's request for comment.
Before You Go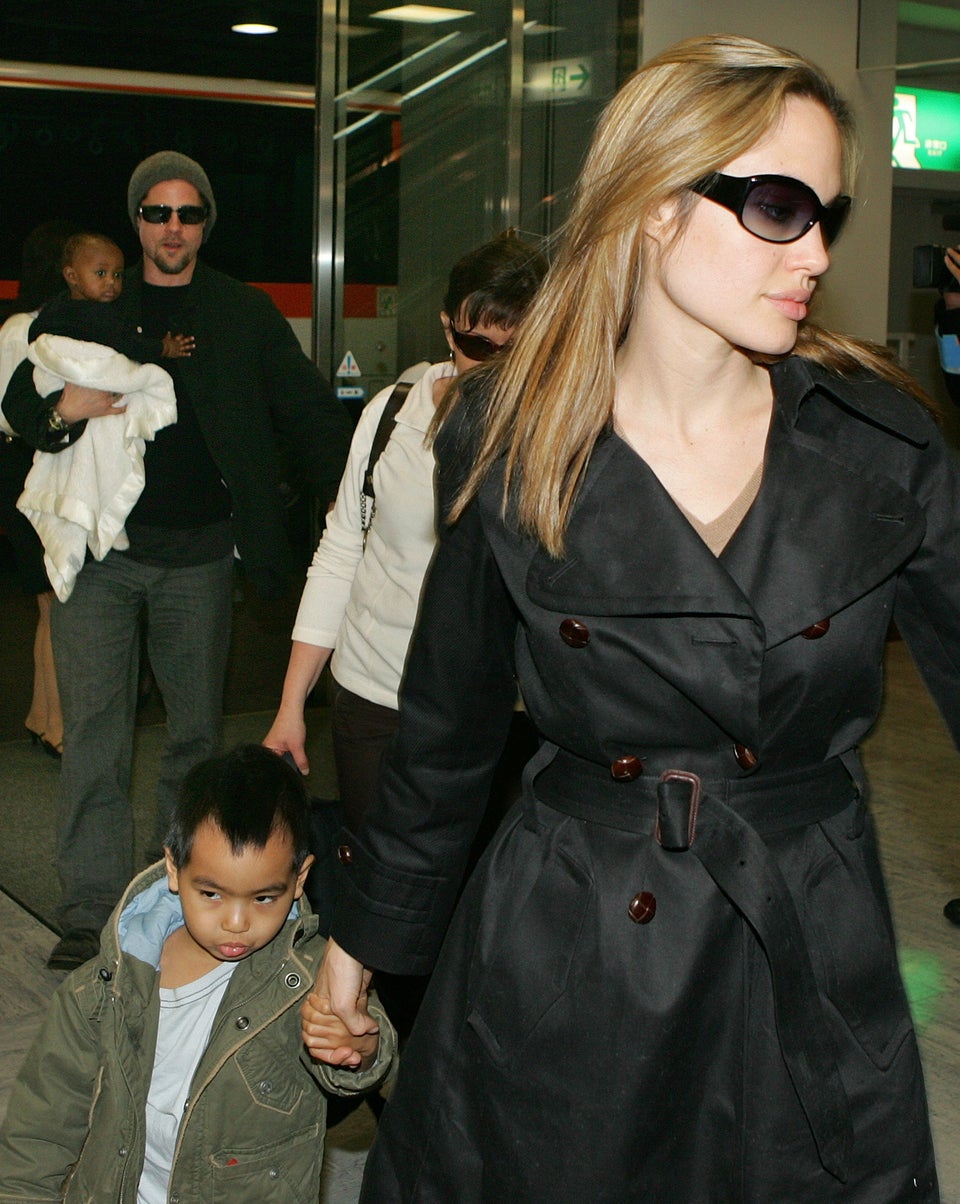 Brad Pitt And Angelina Jolie: Their Romance In Pictures