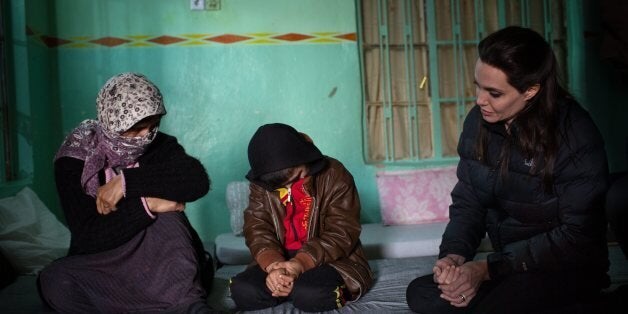 The Islamic State militant group has taken more from Naseema, a 45-year-old Yazidi woman, than most people could bear: two daughters, three sons and her husband.
Naseema's family was seized by the extremist group when the militants raided their hometown last summer. The family was separated from each other in captivity.
"As they were capturing us, my eldest daughter was screaming. She was shouting at them, 'I will never go with you!'" Naseema remembers. "After they took her outside, they closed the door and she disappeared."
Naseema and two of her five sons were freed in January, and took shelter in an abandoned building in northern Iraq. Days after her release, she described her ordeal to actress Angelina Jolie, special envoy for the United Nations' High Commissioner for Refugees. Her story is the subject of a new film by UNHCR, provided exclusively to The WorldPost.
During her visit to Iraq, Jolie called for more international assistance to people displaced by the conflict in Iraq and Syria. "Nothing can prepare you for the horrific stories of these survivors of kidnap, abuse and exploitation, and to see how they cannot all get the urgent help they need and deserve," she said.
Naseema endured terrible conditions during five months in captivity -- with little food or water -- and her children's health deteriorated, UNHCR told The WorldPost.
When her first daughter was captured, Naseema hid her youngest girl under a blanket to try and keep her safe. The 9-year-old was terrified by the militants.
But, it was to no avail. While Naseema was traveling on a bus with her younger daughter and two sons, the girl was taken out of her arms by a militant. "A young man grabbed her and led her off the bus. I begged him to stop. He said, 'Either I will take her, or I will kill you and all your children'" she said.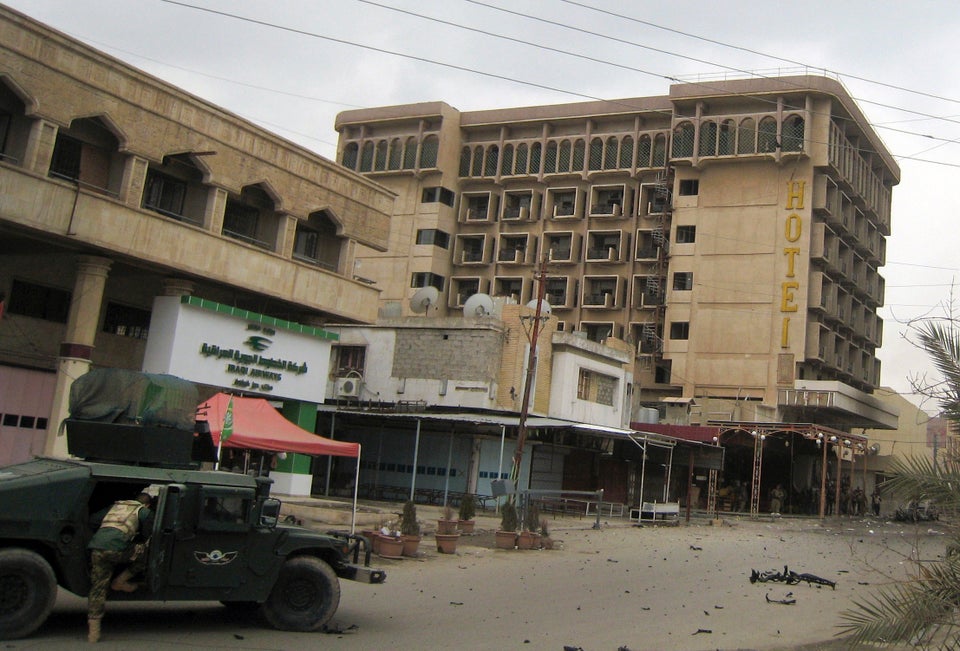 Fighting Rocks Kirkuk
Popular in the Community