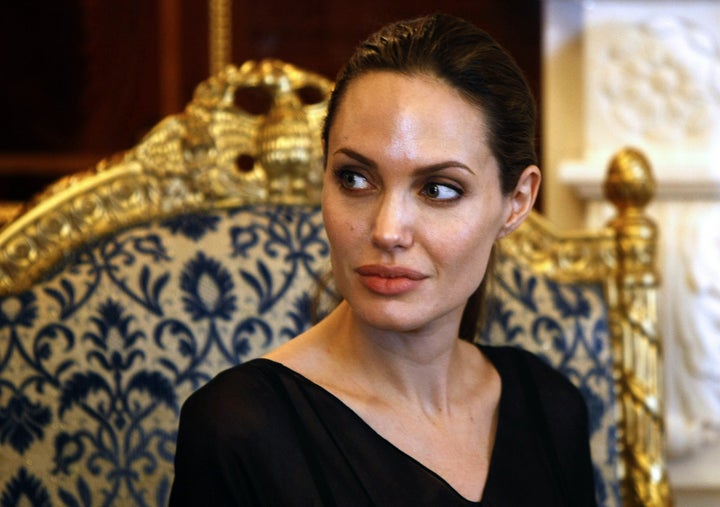 In December of 2011, Angelina Jolie was gearing up to release "In the Land of Blood and Honey," her long-anticipated directorial debut. Cut to December of this year, and Jolie is ready to get behind the camera once again: As first reported by Deadline.com, and later sent out as a press release, Jolie is attached to direct "Unbroken." The film tells the true story of Louis Zamperini, an Olympian-turned-World War II pilot, who was shot down over the Pacific Ocean, survived at sea for two months and was then captured and placed in prisoner of war camps by the Japanese. "Unbroken" is based on the book of the same name by "Seabiscuit" author Laura Hillenbrand.
If this film sounds familiar, that might be because you remember Francis Lawrence was attached to direct "Unbroken" in January of 2011. The film never come together, however, leaving Lawrence to pick up the reins on "The Hunger Games" franchise from Gary Ross.
"I read Laura Hillenbrand's brilliant book, and I was so moved by Louie Zamperini's heroic story, I immediately began to fight for the opportunity to make this film," Jolie said in a statement. "Louie is a true hero and a man of immense humanity, faith and courage. I am deeply honored to have the chance to tell his inspiring story."
As for Jolie, the turn to another directing job isn't too surprising. She has often spoken about wanting to act less.
"I will do some films and I am so fortunate to have the job, it's a really lucky profession to be a part of and I enjoy it," she said in an interview with Britain's Channel 4 News earlier in December. "But if it went away tomorrow I would be very happy to be home with the children."
Jolie made similar comments in a 2010 interview with Vanity Fair: "Acting helped me as I was growing up. It helped me learn about myself, helped me travel, helped me understand life, express myself, all those wonderful things," she said. "So I'm very, very grateful, it's a fun job. It's a luxury. Look, I'm at work today in the middle of Venice. But I don't think I'll do it much longer."
"Unbroken" takes Jolie away from another project she was reportedly circling: "Fifty Shades of Grey." In June, Deadline.com reported that Jolie was thinking about directing the film version of "Fifty Shades," but it doesn't appear that interest moved past the conversation stage.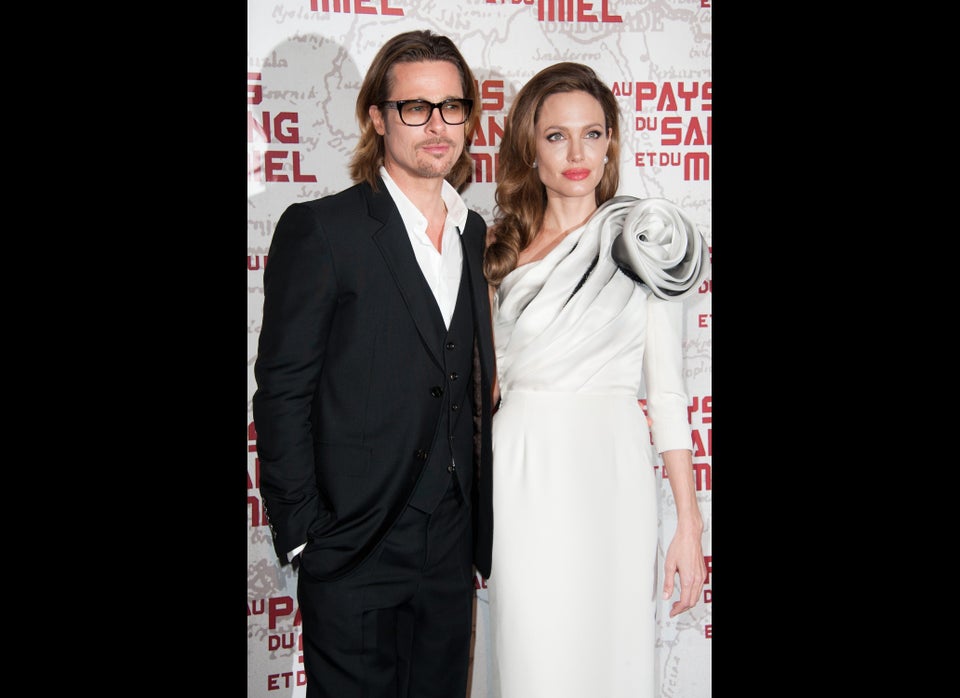 Angelina Jolie & Brad Pitt
Popular in the Community