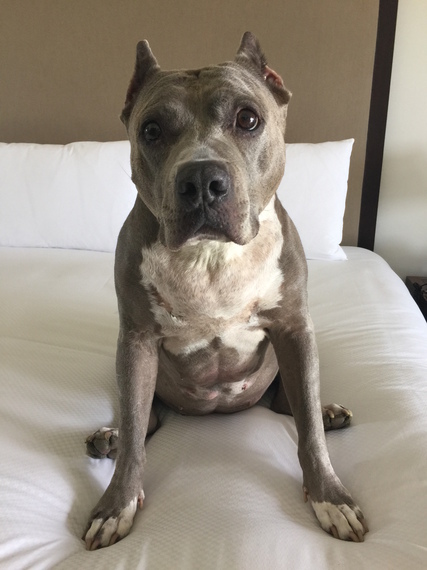 On June 3rd, the Stand Up For Pits Foundation will be giving $10,000.00 worth of grants in ANGEL'S name to ten nonprofit rescues. The purpose of the ANGEL grant is to spread positive inspiring awareness about our inherently good dogs, support hard working dedicated nonprofits and by doing so continue Angel's powerful life saving legacy.
To be considered for a $1000.00 ANGEL grant you must post a story of inspiration and truth. The top ten submissions will be chosen by the SUFP Foundation and each will receive a $1000.00 grant. Anyone can submit on behalf of nonprofits they love and support and nonprofits themselves can submit. Recipients must be recognized 501c3 nonprofits.
Each post must include the website of the nonprofit you want the grant to go to. Instagram limits the length of posts so make sure your story fits. Submissions must be posted with the BORN INHERENTLY GOOD Angel photo (pictured below) and must contain #standupforpits #ANGELforever #inherentlygoodhippos hash tags.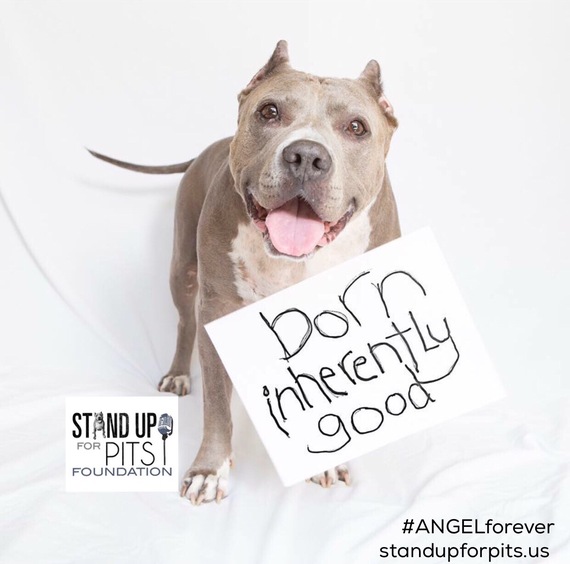 Each post must also be emailed to info@standupforpits.us with ANGEL GRANT in the subject line so as to ensure we see it.
If your submission is chosen and you are a nonprofit, the SUFP Foundation will send the ANGEL grant directly to you. If you submitted on behalf of a nonprofit SUFP Foundation will send it to them on your behalf if chosen.
Start date is May 15th and ends June 1st. All ANGEL grant recipients will be announced on June 2nd and all ANGEL grants will be mailed out on June 3rd.
People can write about Angel, her impact on them, their experience at the PIBBLE march or Stand Up For Pits events, things they've gone on to do because of her etc. Posts can be about how saving a life, volunteering and/or fostering for their local rescue or shelter has impacted their life or write about what they're doing to end abuse and discrimination or about the ways they are educating and advocating. For 30 years our society has wrongly vilified, taken and continues to take innocent lives because of fear based untruths. The truth is undeniable and the truth is what needs to be continually told if we are to ever change the imbedded ignorance that plagues our society about our inherently good dogs. We want to give you all the chance to tell your truth and encourage you all to share the impactful stories of others that will come of this because, like Angel, it will inspire others to take action.
Because Angel lived many lives have been saved and many people have been inspired to DO something. Angel's life has changed and saved lives worldwide and though Angel is gone, her truth, legacy and spirit will live on forever and her truth and inherent goodness will continue to inspire and go on to save countless more.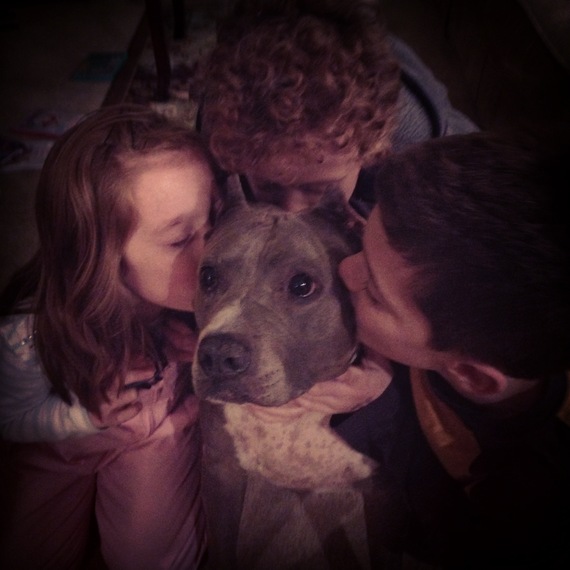 Calling all HuffPost superfans!
Sign up for membership to become a founding member and help shape HuffPost's next chapter