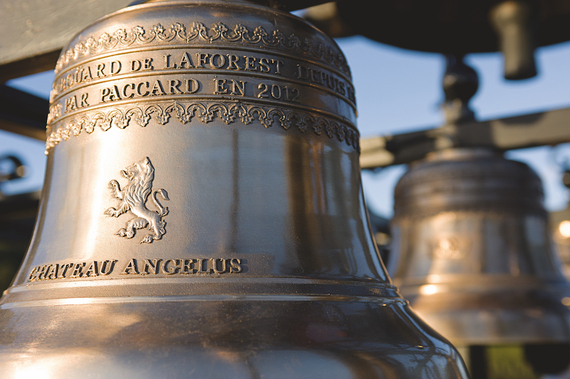 For me the best part of being a wine writer is not the opportunity to taste so many wines in so many places but to meet the passionate winemakers who have devoted their lives to maintaining a long history of excellence, whether it's an Italian like Angelo Gaja or a Californian like Michael Mondavi. So, being invited to lunch in New York at Le Bernardin by Stéphanie de Boüard-Rivoal of Angélus in Saint-Emilion was an occasion I would not have traded for a thousand tasting sessions.
Angélus takes its name from a centuries-old Catholic tradition of reciting prayers three times a day, often marked by the pealing of church bells in the morning, at midday and in the evening.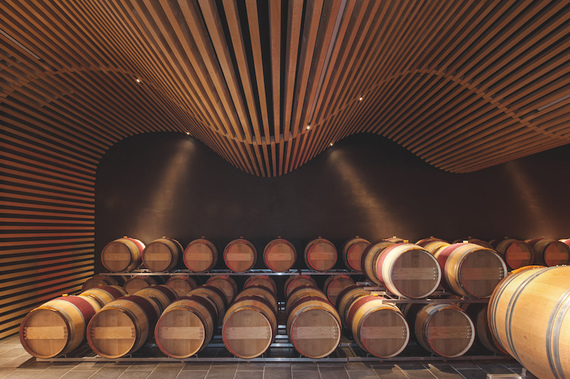 The estate itself dates to 1795, when Charles Souffrain de Lavergne and his wife, Catherine-Sophie, made their home in the wine region of Saint-Emilion. At the beginning of the 20th century ownership passed to the Laforest family, which runs it today under Hubert de Boüard de Laforest, Jean-Bernard Grenié and, as of 2012, Stéphanie de Boüard-Rivoal, who is part of the eighth generation of the Boüard family; her cousin ,Thierry Grenie-Boüard, has recently joined her.
It was Hubert who elevated Angélus's status in Saint-Emilion, which had enjoyed the Grand Cru appellation since the first classification of Saint-Emilion wines in 1954, but rose to Premier Grand Cru in the (albeit controversial) 2012 re-classification. (The others are Château Pavie and Château Ausone.) Angélus's 96-acre vineyard lies in a natural amphitheater with concentrated sunlight and good drainage, where the Merlot grows well on a clay-rich hill, while the Cabernet Franc enjoys the clay and limestone at the foot. The blend at Angélus is usually around 60% Cab Franc and 40% Merlot, without the Cabernet Sauvignon that distinguishes most of Bordeaux's red wines, although the estate grows a small amount of the grape.
At one time Angélus wines spent no time aging in oak, but Hubert and oenologist Emmanuele d'Aligny-Fulchi now ferment in stainless steel, concrete and oak vats, with 18-24 months aging and bottling taking place 20 to 26 months after harvest, for a production of about 100,000 bottles. (The estate also makes a second label, Le Carillon d'Angélus.)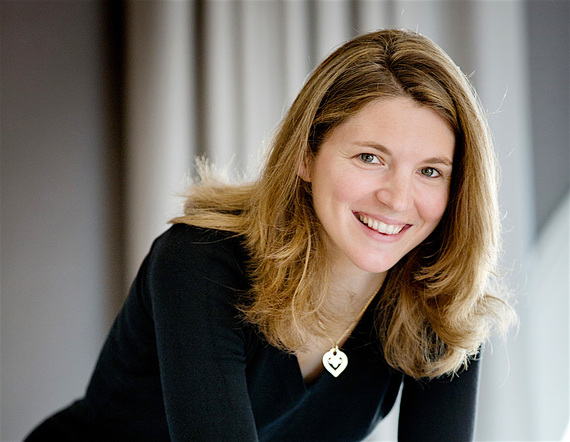 Stéphanie de Bouard-Rivoal, 34 (below), has all the breeding of what would otherwise be called a "gentleman vigneron," but she is actually the third woman to preside over the estate. Tall, with long honey-brown hair, she speaks fluent English and enjoys telling of how fiercely committed her family is to Angélus, noting that, "My great uncle was proud that he had never set foot on the Left Bank of the Garonne River," which bisects Bordeaux.
Stéphanie, on the other hand, is a global ambassador for the estate, insisting with fervor, "The commitment for me is almost like a priestly vocation, which I take up with faith, passion and gratitude. We are only the guardians of a history that preceded us and will survive us, so our role is to sustain it in the best conditions we will be able to achieve." Prior to her taking over, the estate was able to coax James Bond to drink L'Angélus in Casino Royale (2005) and she made sure he did so again in Spectre (2015).
Over a lunch of tagliatelle noodles with crab, scallop and lobster in a black truffle emulsion, then pan-roasted squab with truffled Savoy cabbage and a red wine salmis sauce, we tasted two vintages of L'Angélus, 1999 and 2004. Both reminded me of the distinctive flavor of Saint-Emilion at its best: robust but velvety, supple but with good tannins, fleshy but well textured, always revealing an identifiable brick-like aroma. They mature earlier than many Bordeaux and are, therefore, easy to love long before the wines of the Médoc. The 1999 was a difficult vintage because hail forced early picking, but it is nevertheless a wine of real character that shows off its limestone-clay terroir well. The depth of the wine is now in its glory, and this is a vintage to drink now.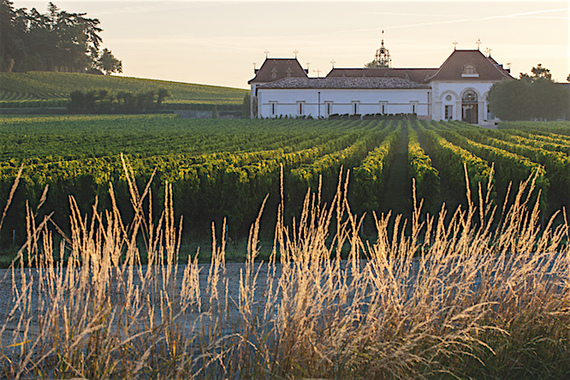 The 2004, which Angélus characterizes as "Le Savoureux," began and continued to worry vignerons through summer, but by the time of harvest in mid-October conditions had improved greatly, resulting in a wine still showing a freshness of fruit and a mellowing of tannins, all rounded by the Merlot and given spice by the Cabernet Franc, which makes the estate's suggestion that the wine should be at its best in 2025 to 2035 disappointing to all, like myself, who would love drinking this every year till then.
Angélus has a new label, but in the very best sense, it's the same old wine in a brand new bottle. The label is a nod to the 21st century, but the wine is testament to more than two centuries of good soil and good stewardship.