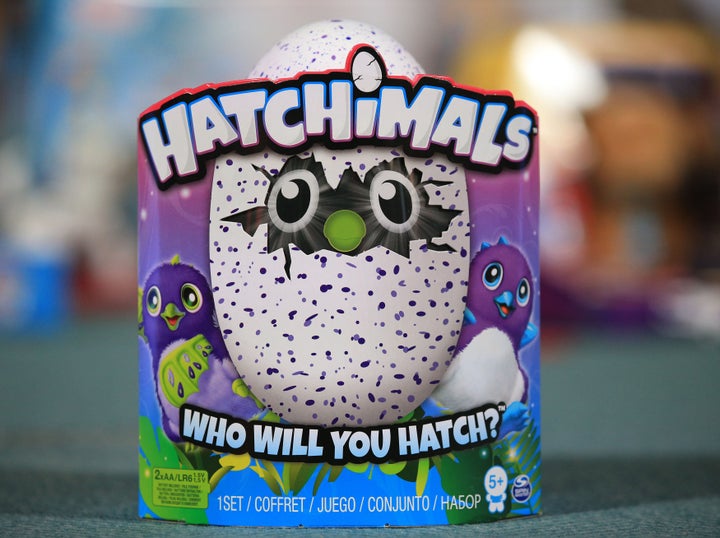 Some people turn to bake sales or GoFundMe accounts to raise money. But for author Sara Gruen, she looked to this season's must-have children's toy.
Gruen, who wrote the New York Times best-selling novel "Water for Elephants," is facing online fury among parents after buying up $23,500 worth of Hatchimal toys only to resell them at higher prices as a so-called fundraiser, Philly Voice reported.
Gruen insists her price hike on the more than 150 toys is not for personal gain and that any profit made will go towards the $150,000 she has spent towards trying to free a man behind bars. She didn't identify the man but told Philly Voice that he will be the focus of a "Making A Murderer"-type documentary series she's working on.
In a Facebook post announcing her toys' sale, Gruen wrote that the moment she first heard about Hatchimals she saw the next Cabbage Patch Kids doll. In the days following Black Friday she went to work buying them up, despite the toys already selling for well over their original market value.
"I figured I could still sell them at a profit and put a dent in the extremely hefty lawyer fees I'm accruing in my fight to get the wrongfully convicted man's case back before the Supreme Court. So far, so good, right?" she wrote.
She said her cloaked fundraiser hit trouble, however, when she tried to resell the toys on eBay, only to learn that the website limits individuals' Hatchimal sales to three per week. Other websites like Amazon and Bonanza had similar regulations.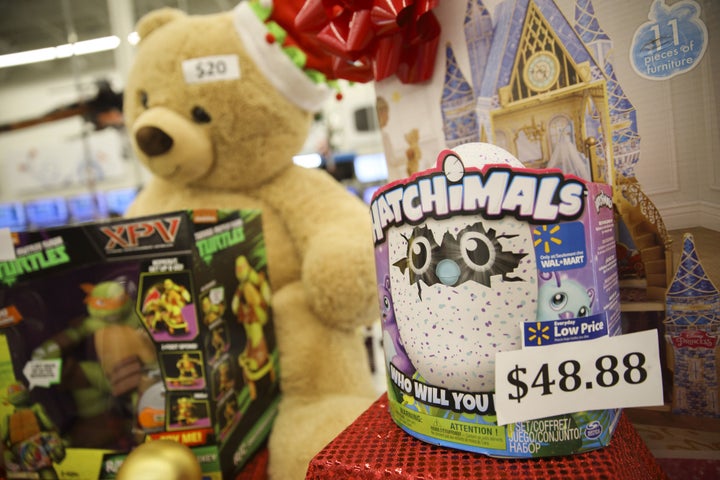 Fearing "financial ruin," as she called it, she turned to a Facebook plea for Hatchimal-hunters to visit her Shopify site where they're listed for $189 each.
"I have a fortune invested, only one venue to offload them, and in only three weeks they will magically transform into useless pumpkins that will take up space in my office FOREVER, and have caused my financial ruin," she wrote in her Facebook plea.
It's not clear exactly how many she purchased. Her Facebook page states 166 though the Philly Voice reported 156. Based on those numbers, if she sells all of them, she should pull in approximately $29,000 or $31,000, respectively. After subtracting the amount she paid per toy (not including taxes if it's not already included), her estimated profit would be around $6,000 or $7,000.
Though many people appear to have reached out to her to snag one of the furry creatures ― some of the toys on her Shopify site are listed as "sold out" ― others have expressed anger while accusing her of "exploiting families" and "preying off desperation" before the holidays.
A request for comment from Gruen Thursday was not immediately returned.