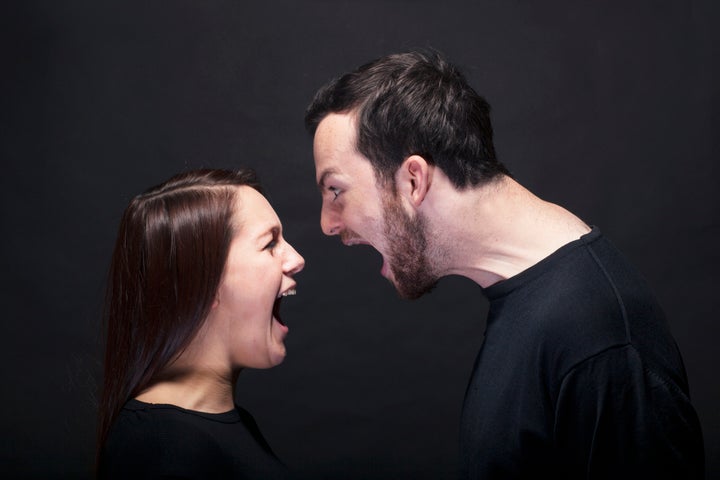 How do I control my anger and aggression towards others? When this happens, your amygdala's (two almond shaped pieces of brains, right behind the eyes, in between the ears) take over control of your brain. The main problem is that your amygdala's are faster than the more rational parts of your brain that actually don't want this to happen, but unfortunately these rational parts are not in control anymore, because of your show stealing amygdala's.
You have been conditioned over time (meaning, the things you think often, will become easier to think) within your amygdala. It's a program that's stored in there, that's just waiting for the right opportunity to be woken up.
You can actually reprogram yourself there with meditation, but it's not easy. Because it responds so fast. You can learn with meditation that you can choose not to respond immediately, and that anger is impersonal. That's it's not really you, but just a written program in there. Your real 'you' wants to get rid of it. You'll still feel anger, but it is similar to committing yourself to take a dive in very cold water. With the right mindset you can accept and undergo the suffering of anger as well.
When angry, wait a little while before responding.
Never ignore the anger, but use the waiting part to say out loud: "I am angry, because..." This helps activate the rational parts of the brain again.
Humor counters your anger. Force yourself to make a joke about it, if you can.
It also helps to think of someone who would be proud of you, for responding this way. Maybe a parent, or a god if you believe in one.
Afterwards do not dwell in negative thought about this. That's reprogramming yourself the wrong way, again. Instead, whenever you catch yourself doing this, stop thinking about the subject, and focus hard on the sensations in a mindful way. Where are you feeling what exactly? Find the details of it. Compare it with pain. Or a dive in very cold water. They're just sensations, nothing more.
Something that also helps you to rid yourself of these conditionings (although it looks really ridiculous, but it works): EFT tapping (youtube is your friend here).
Slowly, but surely, you will reprogram yourself this way. After some time your knee jerk conditioning will become minor or gone.
This question originally appeared on Quora - the place to gain and share knowledge, empowering people to learn from others and better understand the world. You can follow Quora on Twitter, Facebook, and Google+. More questions: