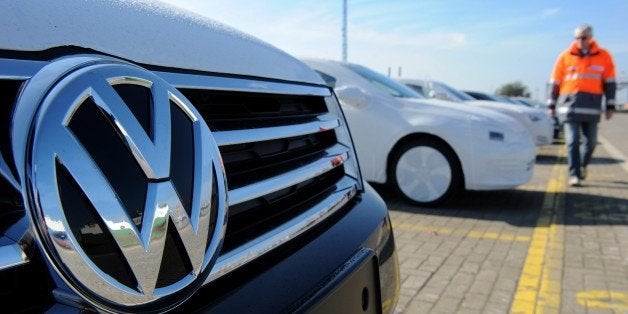 Since news of Volkswagen's "cheat device" scandal broke, I've been following the reaction of the other drivers of the now-maligned TDI vehicles. I'm not sure what I'm looking for -- solidarity? Absolution? As a TDI owner and University at Buffalo researcher who studies corporate responsibility, I, too, have been feeling the visceral anger and disbelief that's been expressed in so many tweets and op-eds.

But I think the real lesson here is why consumer anger didn't coalesce in the same way following any number of other recent examples of corporate wrongdoing.

Over a decade ago now, the editors at The Economist magazine claimed, "it is consumers that dictate to companies and ultimately decide their fate, rather than the other way round," arguing that "Arrogance, greed and hypocrisy are swiftly punished."

This market populism (to borrow Thomas Frank's term) would seem to fit the current case. With VW's stock price plummeting, executives falling and duped consumers out for blood, it's clear that VW will pay, at least in the short term.

Moreover, observers such as Michael Shrage, writing in the Harvard Business Review this week, argue that the VW case may signal the end of "large-scale corporate deception." He writes:
As social media, disposable sensors, smarter phones, machine learning platforms, savvy consumer activists, self-quantification and the 'internet of things' accelerate into the economic mainstream, betting billions on the stupidity of one's customers becomes a fool's errand.
Yet I would argue that the VW case represents the exception rather than the rule. It is the perfect storm: deliberate, direct deception by a company marketing a product based on its eco-credentials -- a product which many consumers see as a visible extension of their identity.

By contrast, it is often all too easy to distance ourselves and corporate executives from the wreckage.

When 11 workers were killed and over 3 million barrels of oil spilled into the Gulf of Mexico following the 2010 Deepwater Horizon disaster, there were calls for a boycott of BP but it had only a limited and short-term impact on sales.

When more than 1,100 workers were killed in the Rana Plaza collapse in Bangladesh in 2013, there were also calls to boycott the brands whose products were sewn in those factories. Yet many of the U.S. brands in particular dragged their feet in taking any responsibility and contributing to compensation and reform efforts. Moreover, despite the boycott efforts, the popular press and social media were nowhere near as filled with the venom of angry consumers as it is in the wake of the VW scandal.

In the case of Rana Plaza, we didn't feel cheated because the low-cost brands produced there weren't marketing ethical products, only cheap ones. And brands are still able to play the outsourcing card, throwing their hands in the air and saying, "But they're not our factories! We didn't know!"

In the case of BP, while they actually were positioning themselves as the eco-choice, we simply don't feel the same attachment to the brand in our gas tank as the brand we drive. Apart from those few minutes at the gas pump, it's a hidden purchase, not one that's visible to our neighbors and coworkers and friends.

We shouldn't leave it to consumers to police corporations. We simply don't kick up enough of a fuss when it's really needed. We need to be truly incentivized, and many of the worst examples of corporate malfeasance don't have the incentives at play in the VW case.

Successful labor rights and environmental activists have learned to target the most vulnerable brands and to mobilize constituents who can do the most reputational damage, but that leaves a whole lot of wrongdoing unregulated and, practically speaking, unregulateable through market mechanisms.

Several years ago, the head of a factory auditing organization told me, incredulously, that all of the brands they had audited in China were out of compliance with existing labor laws. They simply didn't perceive enough of a risk of actually getting caught or having the laws enforced, and saw too much opportunity to cut costs.

It's clear that lack of enforcement is a problem in the U.S. and elsewhere, too. Unless we beef up government oversight, it's up to the consumers -- and we simply can't be trusted.
Related
Popular in the Community