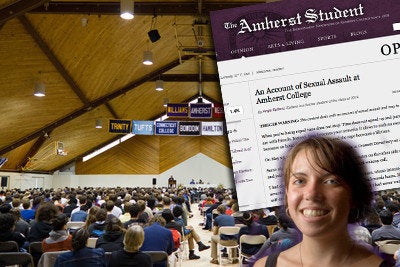 Angie Epifano was working on a dude ranch in Wyoming in the fall of 2012, feeling frustrated that before she left school a few months earlier, she hadn't done anything to improve the support for victims of sexual assault on the Amherst College campus.
Epifano said she was raped in a dorm in 2011 during her freshmen year at Amherst, where she was an African Art history major. She didn't report it for months. When she finally did, school counselors didn't believe her story or tried to convince her to "forgive and forget," and eventually, after making suicidal threats, she was admitted to a psychiatric ward.
After her assault, Epifano attended free group counseling sessions for survivors at the University of Massachusetts-Amherst. At the suggestion of a woman with whom she was working there, Epifano began channeling her feelings through journaling.
"And that spark came, and I decided to write about everything that happened and kind of get it down on paper," Epifano said, "to prove to myself I wasn't crazy, that everything had happened." She had no intention to show it to anyone, until she went back to visit the Amherst campus before heading off to Europe for a few months.
The situation was "very bad" for a lot of her friends who had had similar experiences, Epifano said. So she decided to hand over something she wrote in her journal to the Amherst Student, a weekly campus newspaper.
Epifano said she had nothing to lose and no chance of retaliation since she was no longer an Amherst student.
The editors ran the essay in the next issue on Oct. 17, 2012. By that time, Epifano was hanging out near the campus of Oxford University when a friend came up to her and said they had just read her article. Not only that, but stateside it was spreading like wildfire.
"It was very emotionally overwhelming," Epifano said. "I spent most of the night crying because it was so overwhelming."
"You always hear about the one-in-four stat, but it never actually processes. It never makes sense in your mind until you have hundreds of people coming out about what happened to them, and then it all starts to click and the reality sets in," she said.
Most of the feedback Epifano has received has been positive and encouraging: Many people she knew -- and many she did not -- have shared their stories and thanked her. Among them was Amherst President Carolyn "Biddy" Martin.
Martin became president of Amherst in August 2011, during Epifano's final months at the school. Nevertheless, when the op-ed was published, Martin said she was "appalled" and "surprised" she didn't know about it. Martin also felt "gratitude toward Angie," she said, "for having the courage to come forward."
Martin emailed Epifano a day after her op-ed was published, and they spoke a couple of times by phone and Skype while Epifano was in Europe. Epifano said she likes Martin as a president and that she's done a "commendable" job of reforming Amherst.
Students demanded answers and change. At the same time, a sexist shirt made by an off-campus fraternity fanned the flames of outrage about how rape victims are treated. Martin decided openness was key and began having conversations with groups of students.
"We immediately put up a new website that gave greater visibility and clarity, but also the support and the services available to victims of sexual misconduct and sexual assault," Martin said.
According to her op-ed, The Victim Rights Law Center in Boston told Epifano they'd been trying to change Amherst for years, citing 10 sexual assaults on the campus in 2011, and in the past 15 years, reports of multiple serial rapists who have raped more than five girls. However, it appears Epifano's op-ed, in combination with a fairly new president and an outraged student body, is finally bringing about reform.
Martin appointed an oversight committee to review ways to improve how Amherst responds to assaults, as well as a Title IX committee to do similar work. On their Day of Dialogue, when they canceled classes and activities for a discussion on sexual respect, they had 70 percent attendance by both students and faculty.
"I think it is characteristic of Amherst students that they are quite earnest and thoughtful about the issues that get raised and how they get raised," Martin said, while admitting, "The reaction here has amazed me."
Epifano flew to Alabama on Monday to work as a counselor at space camp. She hopes to go back to school in the fall, if she can find a solid financial aid package. As for Amherst, Epifano said she simply hopes the reform movement doesn't die out.
"I hope people stay aware," Epifano said. "If one person at one party remembers the articles and stops somebody from going off when they shouldn't, or if one women's center opens, it's such a huge step forward."
Related
Before You Go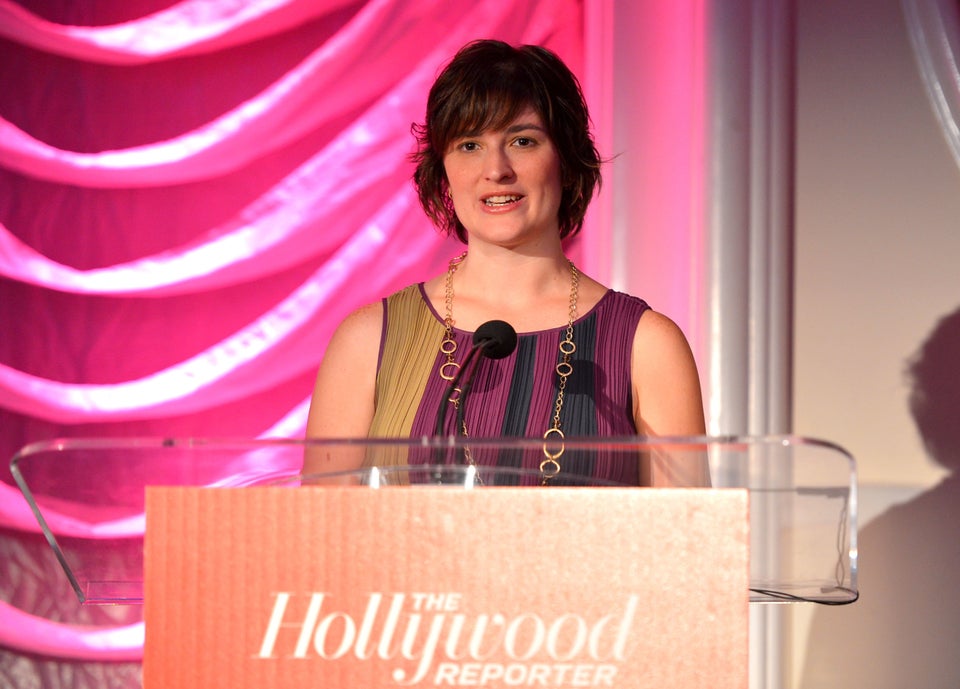 The 12 Of '12: The Most Influential People In Higher Education In 2012
Popular in the Community