Angie Harmon has one big problem with all the fan-created lesbian fan-fiction based on her show, "Rizzoli & Isles." On "Conan," she said that while she doesn't have a problem with it in general, there is one recurring theme that rankles her.
"Thank you very much for making me feel very pretty," she said sarcastically, "Because I'm always the man in this very lesbionic relationship."
She even had a fan-made wedding picture featuring her as the groom and her co-star, Sasha Alexander, as the bride. "You know, I wanna be sexy. I want to be the girl one time, or maybe twice," Harmon said.
She did admit, though, that those gender roles are somewhat defined by the show. She plays the tomboy cop, while Alexander is the more girly medical examiner. Even their costuming, which puts Alexander in designer duds while Harmon wears less feminine garb, sells a similar image.
And fans aren't the only ones picking up on that vibe. Buzzfeed named the show the "gayest non-gay show on TV," referring to the blatant on-screen chemistry of its leading ladies.
Harmon also recently said that they do sometimes play up the are-they-or-aren't-they angle for viewers. "Sometimes we'll do a take for that demo .. I'll brush by [Maura's] blouse or maybe linger for a moment," she told After Ellen. "As long as we're not being accused of being homophobic, which is not in any way true and completely infuriating, I'm okay with it."
Catch Angie Harmon and her tomboy style on "Rizzoli & Isles" every Tuesday at 9 p.m. ET on TNT. "Conan" airs weeknights at 11 p.m. ET on TBS.
TV Replay scours the vast television landscape to find the most interesting, amusing, and, on a good day, amazing moments, and delivers them right to your browser.
Before You Go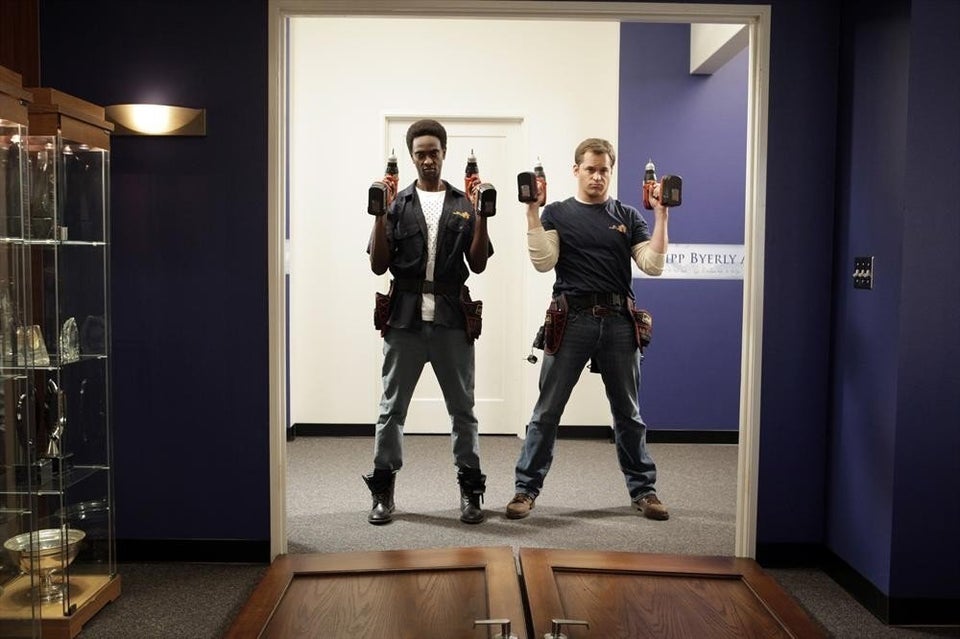 Summer TV Guide
Popular in the Community