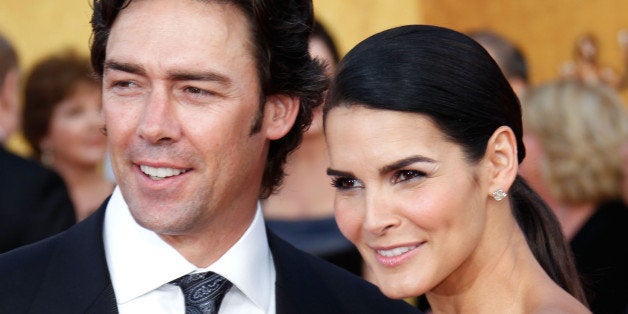 The "Rizzoli & Isles" actress' rep issued a statement to People about the couple's separation on Sunday, saying, "For the sake of their children, they ask for respect and privacy as they navigate this time in their lives."
Sehorn, a former NFL star, proposed on TV during a taping of "The Tonight Show with Jay Leno" in 1998 (watch it here). The pair tied the knot in June 2001 and have three daughters together.
This was Harmon's first marriage and the second for Sehorn, who divorced first wife Whitney Casey after less than a year of marriage in 1999.
"You have to be really considerate of each other, really kind to each other. It's a lot of work, really," the former "Law & Order" star said.
"Communication is a huge, huge thing in marriage. And it doesn't matter if it's uncomfortable or brings up bad stuff," she said. "You really have to have the guts to talk to each other."