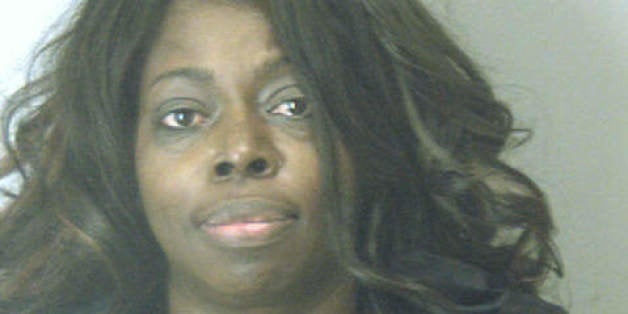 R&B star Angie Stone was arrested in Georgia and charged with domestic aggravated assault after allegedly attacking her daughter with a metal stand, breaking her front teeth.
DeKalb County police were called to Stone's home in Lithonia, Georgia, on Monday around 9:30 p.m., according to Atlanta's WXIA. Her 30-year-old daughter, Diamond Stone, told officers the singer went into her room telling her to clean up and "get her children since they were running around the house half naked." An argument ensued and turned physical.
WXIA reported that the 53-year-old told police she hit her daughter in the face with the metal stand in self-defense after she started punching her. However, a police report obtained by the Atlantic Journal Constitution states that Angie Stone didn't know she hit her daughter with the metal stand.
"Once she realized this," the report reads, "she quickly put the stand down and attempted to get away from Ms. Diamond Stone. Ms. Angie Stone then stated while she tried to get away, Ms. Diamond Stone continued to come after her as if to strike her again but stated that [family friend] Ms. Blondy Chisolm came to break up the fight."
After both women were questioned at police headquarters, Diamond Stone was released with no charges and Angie Stone was handed the assault charge.
Angie Stone was released on $10,000 bond Tuesday.
Popular in the Community