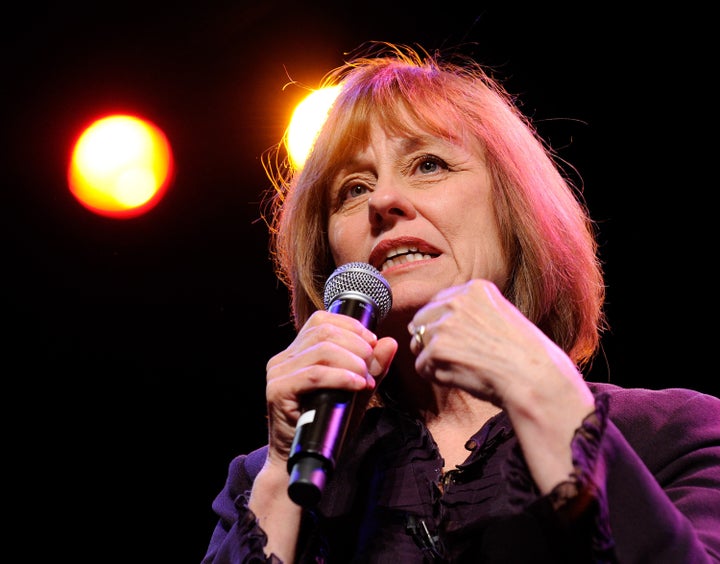 Hours after her latest interview snafu, Nevada Republican Senate candidate Sharron Angle is buffing up her communications team by bringing on board an experienced GOP operative to help steady a decidedly shaky campaign.
The Tea Party favorite continued her brand of bizarre if not painfully candid remarks when she told Fox News on Monday night that she wanted the press to ask her only questions she wants to answer. By Tuesday afternoon, the National Republican Senatorial Committee was alerting reporters that Angle had a new communications director on her team.
Jarrod Agen, who previously worked as the communications director for Steve Poizner's failed gubernatorial primary bid in California, will take over the position temporarily filled by Jordan Gehrke.
"We are entering the final three months of the campaign with momentum and full communications unit poised to spread Sharron Angle's message of cutting wasteful spending and bringing jobs back to Nevada." said Gehrke, who will be moving into the role of deputy campaign manager. "I'm proud of the communications team we've brought together for the home stretch to finally free Nevada voters of reckless spending ways of Harry Reid."
Whether Agen -- who has had stints in Congress, on Rudy Giuliani's presidential campaign and the Department of Homeland Security -- can extricate Angle from her self-dug hole is an open question. To date, the Nevada Republican has either run (literally) from the press or approached outlets as if their chief purpose was to help convey her campaign message. In the process, she's accumulated an immense amount of distrust from the press.
On Tuesday, CNN's Rick Sanchez went on a mild rant when discussing Angle's latest comments.
"I'm sorry, but all my years in J-School, all my years in journalism school, University of Minnesota, I never had one professor tell me that my job when I graduated was to go out there and help certain politicians get support or get elected and only ask them the questions that they want to be asked," Sanchez said, in a segment previewing his afternoon show.
Calling all HuffPost superfans!
Sign up for membership to become a founding member and help shape HuffPost's next chapter