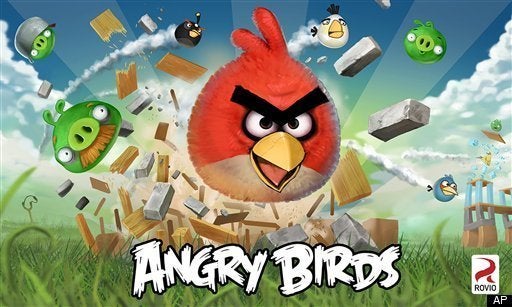 The Angry Birds are spreading their wings.
Rovio's popular game, which has been a hit on Apple's iOS and Google's Android operating systems, is coming this week to Playstation 3 and PlayStation Portable, according to the PlayStation blog.
The official PlayStation blog writes,
The survival of the Angry Birds is at stake. Dish out revenge on the green pigs who stole the Birds' eggs. Use the unique destructive powers of the Angry Birds to lay waste to the pigs' fortified castles. Angry Birds features hours of gameplay, challenging physics-based castle demolition, and lots of replay value. Each of the 63 levels requires logic, skill, and brute force to crush the enemy.

CrunchGear says of the release, "Angry Birds' Sony version is a so-called 'Playstation mini' title, which means buyers will be able download the title for both their PS3 and PSP. The downside is that the Playstation version will offer just 63 levels (initially, at least), a far cry from the 210 levels the $0.99 iPhone original boasts."
The price of the PlayStation version of Angry Birds has not yet been announced. The game is available for free on Android and costs $.99 from Apple's App Store (although a version of the game, Angry Birds Lite is free).
Popular in the Community