Angry Birds was the bane of Melissa Swift's existence.
Her boyfriend, Ben Levi, wouldn't stop playing the game.
"We'd be watching TV and he'd be playing Angry Birds," Swift, a 24-year-old psychologist living in Sydney, Australia, told The Huffington Post. "We'd be lying in bed at night and it would be Angry Birds. We'd be out to dinner with friends like civilized people and you've got Angry Birds going on under the table."
So she was a bit peeved last month when they were having lunch at a restaurant to celebrate moving in together when he pulled out a Samsung Galaxy tablet and asked her to play Angry Birds Friends.
She obliged, and started launching birds.
Story continues below video
Everything in the game seemed normal. But as she got to level 3, the words "MARRY ME MEL" appeared on the screen.
"I think I would have been less surprised had I seen a flying pig," Swift said. "I remember looking at it and not really comprehending what it meant. He was down on one knee and it just all fell into place and I just started crying. ... It was just unbelievable."
On a whim, Levi had contacted Rovio, the Finland-based parent company of Angry Birds, with his proposal idea. He wasn't expecting to hear a response, but thought it was worth a shot. Rovio has taken suggestions from fans in the past. In 2010, a drawing from a 5-year-old in Texas inspired a level in an Angry Birds update.
To Levi's surprise, he heard back from Rovio in January, and over the next several months, he worked with company representatives to design the game level and coordinate the proposal. Rovio arranged for hidden cameras to be set up at the restaurant, and then edited the above video.
Everyone playing Angry Birds Friends, which was released for mobile on Thursday, will be able to see Levi's proposal in a one-week tournament that begins on Monday, May 6th.
"I wanted to do something special and really stun her," Levi, 30, founder of a property management software company, told The Huffington Post. "There's not much I can do anymore that can surprise her, because she knows to expect ridiculous things."
After the proposal, Swift, who's been with Levi for nearly nine years, softened toward Angry Birds. "It took Angry Birds to finally get him to propose," she said. "I love them. Nothing else would motivate him, but Angry Birds did it, so I'm forever grateful."
And the rest, as they say, is history. Well, sort of. Levi told Swift he's thinking about an Angry Birds-themed wedding come next year.
"So my love affair with Angry Birds may be short-lived after all," Swift said, laughing.
Before You Go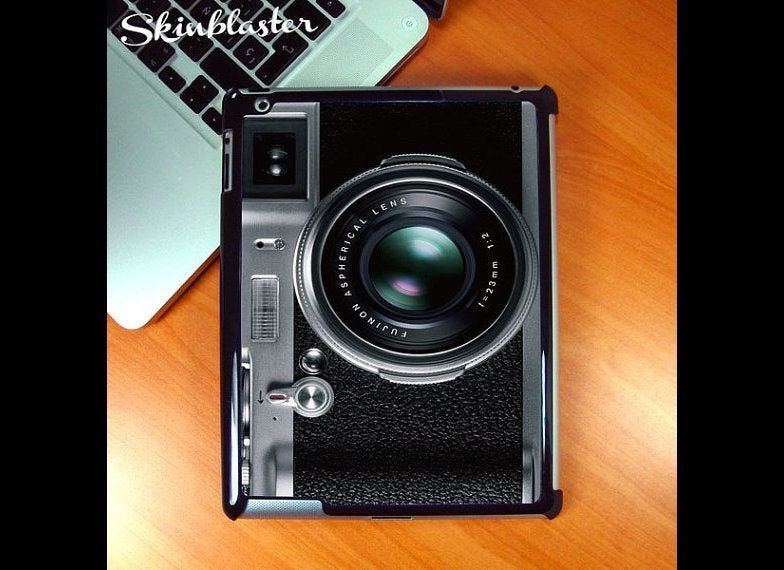 Bizarre iPad Designs
Popular in the Community