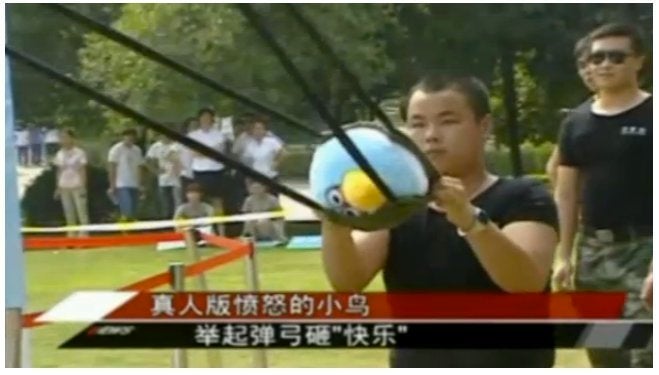 A theme park in China has opened an unlicensed "Angry Birds" attraction that offers visitors the chance to use a real slingshot to knock pigs off of an elaborate structure a la the popular mobile game.
"This [Angry Birds park] serves as a method for people to purge themselves and to gain happiness," a park official told Chinese gaming website Gamersky.com.
They would probably like to get paid for the use of their characters though, so travelers with Angry Birds fever (otherwise known as swine flu) should head to Window of the World Park now in order to beat the lawyers. Changsa, the city where the park was built, is a little more than 430 miles north of Hong Kong as the bird flies.
WATCH the park in action below: