The Obama administration had reason to believe that U.S. Army Sgt. Bowe Bergdahl's life would have been in serious danger had negotiations for his release become public before the exchange on Saturday, according to Sen. Angus King (I-Maine).
"They had intelligence that, had even the fact of these discussions leaked out, there was a reasonable chance Bowe Bergdahl would have been killed," King told CNN's Kate Bolduan on Thursday. "And that was one of the pieces of information that we learned yesterday that gave it some credence in terms of why it had to be kept quiet so long."
In a closed-door, classified briefing on Wednesday, senators viewed a "proof of life" video taken of Bergdahl in captivity and questioned administration officials on the merits and legality of the exchange, which included five senior Taliban leaders.
Reaction to the video was mixed. Some senators, including King, said Bergdahl appeared sickly.
"He looked terrible," King told CNN. "And I think that video should be released at some point. He could barely talk. He couldn't focus his eyes. He was downcast. He was thin. He looked like a man -- I looked around the room, as that video was shown, and I think it was clearly effective. And when the video stopped -- it wasn't very long, maybe 30 seconds -- there was a dead silence in the room."
"It did not look good," Sen. Mark Kirk (R-Ill.) said after the hearing, as quoted by The Washington Post. "I would definitely think that it would have had an emotional impact on the president when he saw it."
Others, however, believed Bergdahl looked "drugged" and expressed concerns about claims that he deserted.
"That did not sell me at all," said Sen. Joe Manchin (D-W.Va.). "The proof of life was basically five months ago. December? At that time he was impaired. That is not the person that was released here. He was not in that type of dire situation when he was released."
The White House is currently debating whether to release the video to the public, according to the Post.
Critics say the White House violated the law by failing to notify Congress of the swap. But the administration is arguing that Bergdahl's precarious condition required urgent action.
King described the difficulty of the decision, which has divided pundits and politicians in Washington, by posing a hypothetical.
"What if this deal hadn't been made and the story today was American POW dies in Taliban camp?" King asked on CNN. "He's beheaded in Kabul and the president didn't take a deal that was offered?"
"We'd be having all of the same criticism coming from the opposite direction and, you know, that's why I say, you know, the administration made it a very difficult decision," he said.
While he understood the need for urgency, King said the administration made a mistake by failing to notify Congress before the exchange.
"I think clearly that was something that they should have done," he said.
UPDATE: 1:19 p.m. -- The Associated Press, citing interviews with three unnamed congressional officials, also reported Thursday that the Obama administration told senators it didn't notify Congress about the deal because the Taliban had threatened to kill Bergdahl if the deal was made public before it occurred.
Before You Go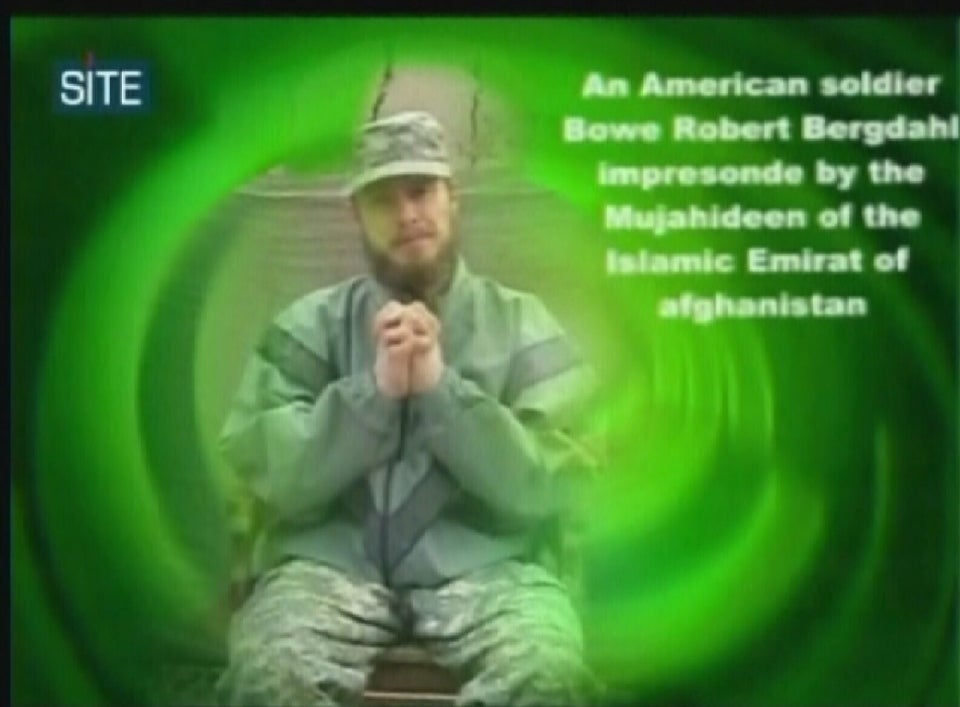 Bowe Bergdahl
Popular in the Community