WASHINGTON -- Freshman Sen. Angus King (I-Maine) joined Sen. Elizabeth Warren (D-Mass.) this week in the fight to rein in the financial establishment. In an interview with Maine newspaper the Portland Press-Herald, the new lawmaker called for major structural reform to the American banking system.
King, who caucuses with Democrats but does not identify as one, listed several progressive policy preferences in a Dec. 30 interview with the paper. Among his dream policies: filibuster reform, tighter gun-control laws and the reimplementation of Glass-Steagall.
"For 70 years, Glass-Steagall protected us from what just happened, where we had to bail out the commercial banks because they were a fundamental part of the financial system of the world," King told the Press-Herald. "Instead of approaching it from the point of view of regulation, it was a structural change, and you always do better if you can come up with structural solutions. Because no matter how you write regulations, people always find a way to get around them and distort things and have unintended consequences."
Glass-Steagall, repealed in 1999, banned banks that accept insured deposits from participating in securities markets, ensuring that taxpayer dollars and guarantees weren't devoted to speculation. The 1935 law was a much stricter reform than the Volcker Rule, which allows banks to trade securities on behalf of others, but not for their own accounts. Many financial experts have argued that the Volcker Rule, which Congress passed in 2010, can be manipulated by banks duping regulators with complex securities schemes that only appear to be made on behalf of their clients. Big banks have spent nearly two years lobbying hard with regulatory agencies for complicated exemptions to the rule.
In his interview with the Press-Herald, King joined the critics of the rule and favored more stringent regulation.
Warren has also bemoaned the 1999 repeal of Glass-Steagall, publicly releasing details about the excessive risk-taking on Wall Street she saw during her tenure as a watchdog for the Troubled Asset Relief Program. The Consumer Financial Protection Bureau, which was created by the Dodd-Frank Wall Street Reform and Consumer Protection Act, was her idea, and Warren helped get the new agency off the ground. A political affinity between supporters of King and Warren was on display at Thursday's swearing-in ceremony, where both senators officially started their jobs.
One man told Warren about King's comments as the senator went into her ceremonial swearing-in ceremony, and suggested Warren partner with him. Warren promised she'd look into it. After her ceremony, a woman who said she was King's sister spoke with Warren.
"I've been admiring [you] for so long. I'm Angus King's sister and I've just been watching your race and praying. It was wonderful," the woman said. Warren said she looked forward to working with King. "You'll enjoy him. He's funny, has a great sense of humor," King's sister said.
King had a few words against Dodd-Frank in the Press-Herald interview, insisting that small banks "are just being hammered" by some of the legislation's new regulations. Most small banks, however, are entirely exempt from the major provisions of Dodd-Frank. The rules that still apply to small banks generally cover practices like predatory lending, which are not major activities for them. As a result, small banks do not typically lose new business from the rules.
King served on the board of the Bank of Maine prior to being elected to the Senate in November.
"I'm a regulo-skeptic both from my own experience and from my experience as governor," King told the Press-Herald. "One of the things I will pay attention to in Congress is if regulations are reasonable and are doing what they were intended to do."
When discussing other topics with the Press-Herald, King sounded like a progressive. He criticized the excessive use of the filibuster by the Republican Party, noting that Lyndon Johnson only faced one filibuster during his six years as Senate majority leader, compared to 386 against current Senate Majority Leader Harry Reid (D-Nev.).
"It's become the norm that any piece of substantive legislation has to get 60 votes, and that's not the way the Constitution was designed," King told the Press-Herald. "Abuse of the filibuster … moves us toward a government that can't act, and we need to act. We've got all these problems."
King said the right move is to make filibustering senators actually talk, rather than allowing them to simply declare a filibuster and deem the legislation defeated. That plan has been pushed by Reid, but Sen. Carl Levin (D-Mich.) and Sen. John McCain (R-Ariz.) have pushed an alternate reform that would actually give the minority party more power to derail legislation.
"If they have to stand there and read the New York phone directory, it will be much more apparent to the public who is doing the blocking and what lengths they are going to," King told the Press-Herald.
King also called for stricter gun control rules than the 1994 assault weapons ban, which lapsed in 2004, and urged Congress to require all political donors to disclose their political spending -- a move that could ameliorate some of the fallout from the Supreme Court's Citizen's United ruling.
Before You Go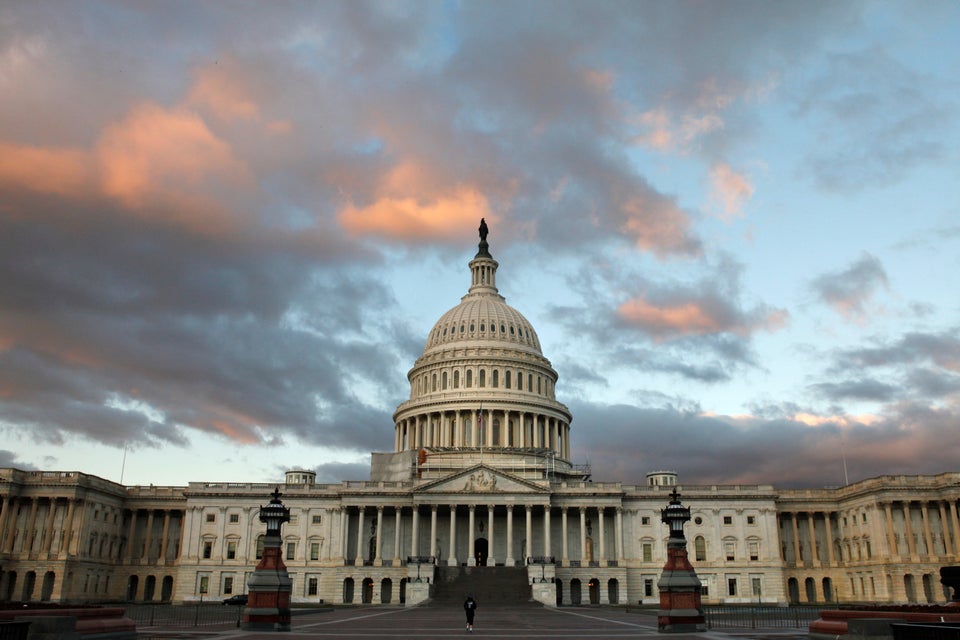 Do These Things, Don't Cut Entitlements
Popular in the Community