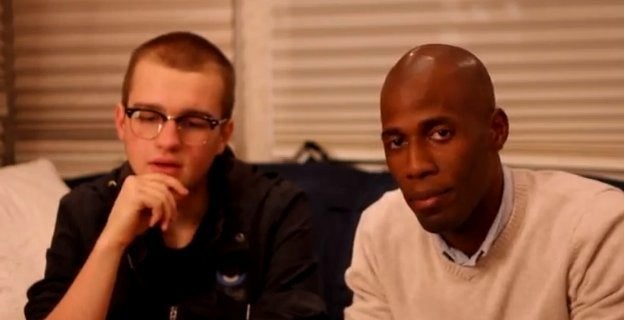 "Two and a Half Men" actor Angus T. Jones made headlines Monday for denouncing his hit CBS sitcom as "filth." As a result, Jones' mentor and Forerunner Chronicles host, Christopher Hudson, was also thrust into the spotlight along with his questionable theories -- one of which compares President Barack Obama to Adolf Hitler.
Still, Jones holds Hudson in high regard, TMZ notes. The two have become close throughout the past year because of their shared beliefs. In his testimony video, the 19-year-old actor says, "I love watching Forerunner Chronicles ... all the information is so great" and "Your videos have no doubt been a blessing to me."
The Daily Mail spoke with Jones' mother, Carey, who reportedly said she believes her son is being used. "'I'm concerned he's being exploited by the church," she told MailOnline.
Jones' testimony to Hudson is not the first time the actor has expressed concern over the conflict between his religion and his job.
"It's very weird being on a television show, especially now that I am trying to walk with God because my television show has nothing to do with God and doesn't want anything to do with God," he said. "It's a strange position I'm put in and I'm under contract for another year." It is unclear whether his disparaging comments are in breach of that contract.
Check out Angus T. Jones' "Testimony" video below.
Related
Popular in the Community