A shocking undercover video released this week has allegedly exposed rampant animal abuse at a farm in Oklahoma that supplies pork to Tyson Foods, the nation's largest meat producer.
The footage, released by animal rights group Mercy For Animals, shows workers punching, kicking and beating animals at West Coast Farms in Okfuskee County, Okla. The video also shows sows confined to gestation crates, workers gouging pigs' eyes and an incident where an employee throws a bowling ball at an animal's head.
(WARNING: The video above and photos below are extremely graphic and may disturb some viewers)
"We're extremely disappointed by the mistreatment shown in the video and will not tolerate this kind of animal mishandling," Gary Mickelson, a spokesman for Tyson Foods, said in a statement released to NBC and the Associated Press. "We are immediately terminating our contract with this farmer and will take possession of the animals remaining on the farm.
"We're serious about proper animal handling and expect the farmers who supply us to treat animals with care and to be trained and certified in responsible animal care practices. It's consistent with our core values to 'serve as stewards of the animals entrusted to us,'" he wrote.
The owner of the farm also told NBC the employees seen in the video have been fired, but Mercy for Animals has called for criminal charges to be filed as well.
Walmart's meat suppliers have been under intense scrutiny for their treatment of animals, and this is the fourth undercover investigation regarding the chain's pork suppliers by the group. Hidden-camera footage from another farm that supplies pork to the retailer was released last month that allegedly showed pigs confined to gestation crates and workers throwing piglets on their heads.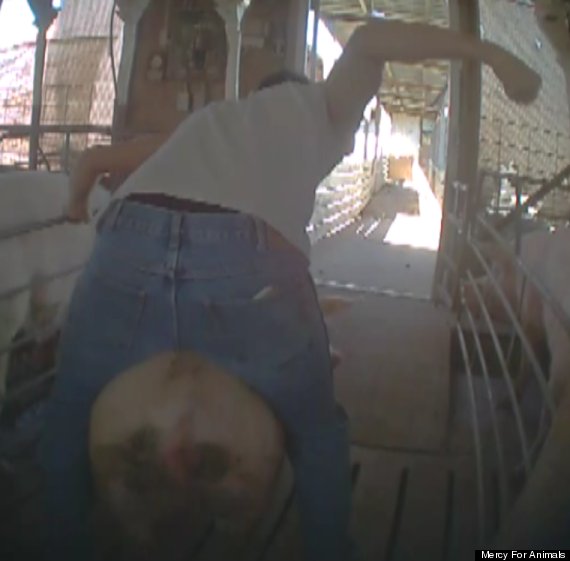 Animal welfare advocate Temple Grandin compared the treatment at the Oklahoma farm to the Westland Hallmark abuse that sparked the largest meat recall in U.S. history and a $500 million settlement.
"If I was going to classify this video on a scale of 1 to 10, where a 10 is equal to the notorious Westland Hallmark video, I would classify this video as an 8," she said.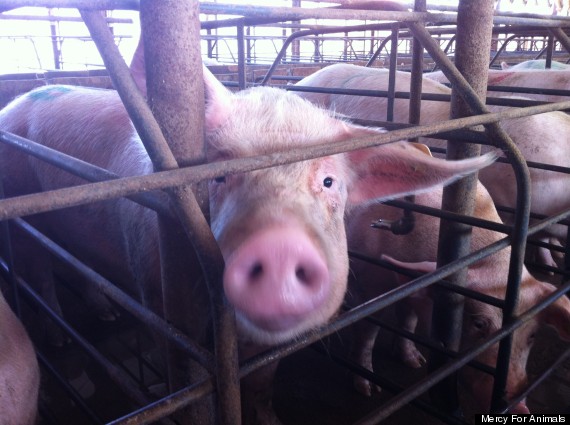 UPDATE 10:45 a.m.: Walmart has also condemned the abuse seen in the video, supporting Tyson's decision to end its relationship with West Coast Farms.
"We think the animal handling in this video is unacceptable," Danit Marquardt, a Walmart spokesperson, told The Huffington Post. "We agree with Tyson's decision to terminate the relationship with the farm.
"For the past several months, we have been working on a new comprehensive auditing and tracking program for pork, which is rolling out in the coming weeks. The program is designed to track and source pork to help ensure that we purchase only from farms that are certified to meet the highest standards for the treatment of animals.

"We continue to work with the industry to develop animal welfare standards for pigs, and we expect our suppliers to adhere to these standards."
Related
Before You Go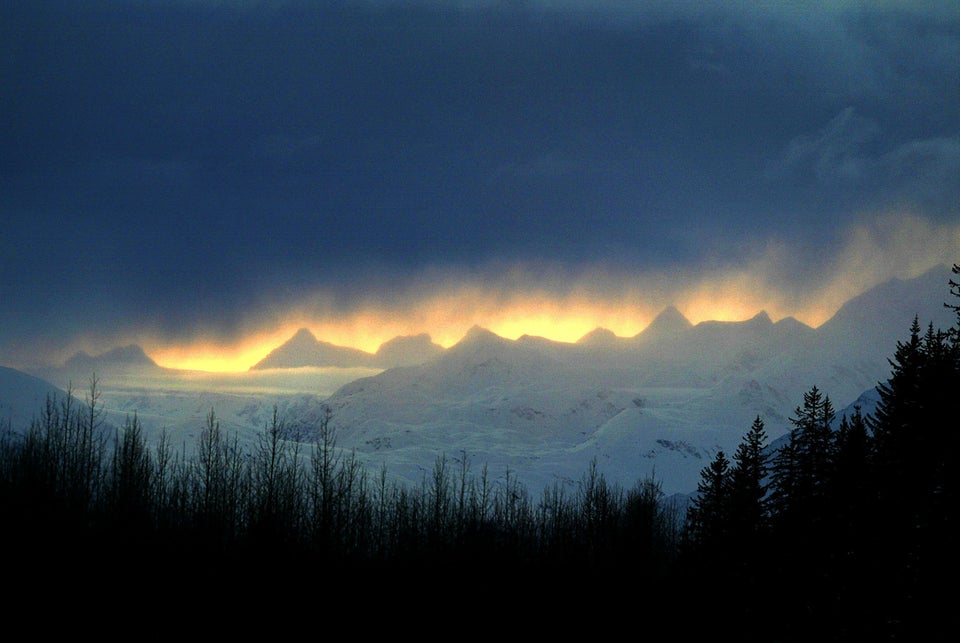 10 Worst States For Animal Abuse Laws
Popular in the Community