A Navy veteran with disabilities was attacked by three animal abusers when he stepped up to defend a turtle they were repeatedly smashing on the ground, authorities in Florida say.
Garry Blough, 45, was at his Daytona Beach home on Tuesday when he said his wife and young daughter ran inside crying about seeing the animal abused.
"They had it over their head and they were smashing it," he told WESH-TV.
Blough, who uses a walker and wears a leg brace after being injured in an explosion during the first Gulf War of 1990-'91, said he asked the trio to stop.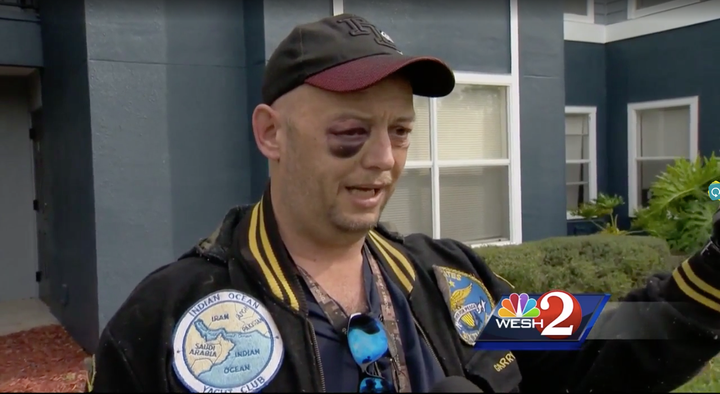 But 18-year-old Johnnie Beveritt allegedly "lifted the turtle with both hands above his head and threw it down onto the concrete sidewalk," according to the Daytona Beach police report The Huffington Post obtained.
A second suspect, identified by police as 23-year-old Ryan Ponder, then started kicking the battered animal with a 16-year-old male toward Blough's apartment building from a nearby pond, authorities allege.
Blough told police Beveritt and the youth allegedly turned on him when he called to his wife to contact 911.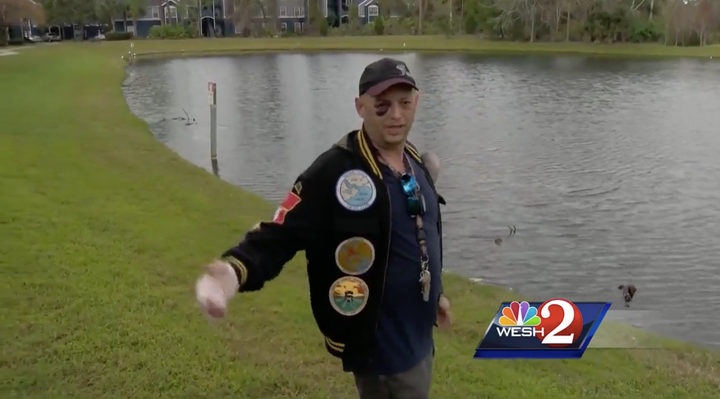 The veteran was punched and knocked to the ground where he was repeatedly kicked, police said. Neighbors left their homes after hearing the commotion and called 911 upon witnessing the attack, according to the report.
The trio ran off but police arrested the suspects a short time later. They confirmed having been part of the incident but identified themselves as the victims, police said.
First responders treating Blough at the scene said that he appeared to have sustained significant injuries, possibly including a broken skull and facial bones, internal bleeding and concussion.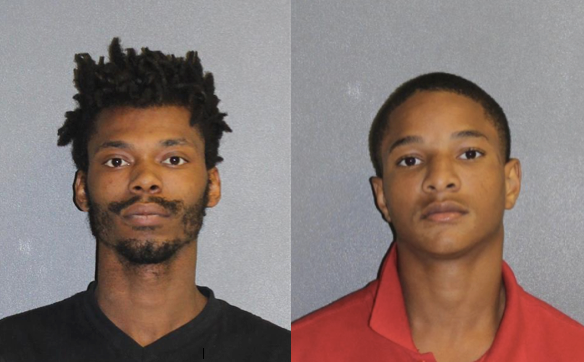 He showed WESH-TV his bandaged hand, which he said might be broken, as well as injuries to his head and a swollen right eye.
Despite his wounds, which he said follows recent kidney surgery and metal plates and rods being put in his body, he expressed no regrets for getting involved.
As for the turtle, police said it wasn't as lucky. Officers said they spotted its body floating upside down in the pond before sinking in the water.
The three suspects face charges of aggravated battery and animal cruelty.
Blough's wife, Jennifer, is meanwhile raising funds online to help pay for Blough's medical expenses and a car to ease his travel to doctor appointments. As of Thursday afternoon, she's raised $60.
This story has been updated with information on the family's fundraising efforts.
Calling all HuffPost superfans!
Sign up for membership to become a founding member and help shape HuffPost's next chapter
BEFORE YOU GO