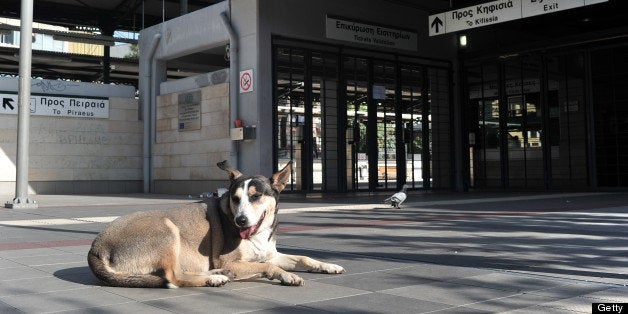 As cities expand and habitats are destroyed, conservationists worry about the plight of local wildlife. But adaptable animals — both wild and domestic — are learning to navigate our cities, and many are even boarding buses and trains to do so.

Here's a look at some headline-making animal "commuters" from around the world.

Pigeon passengers
In New York, pigeons are known to catch a ride on the city subway, boarding trains at outdoor terminals and exiting at stops farther down the line. Subway workers say the birds are motivated by hunger. They enter in search of food crumbs and unwittingly find themselves riding public transportation.

Russia's rail-riding dogs
Moscow's 35,000 stray dogs have developed many tactics to surviving in the city. They've been observed obeying traffic lights, and witnesses say they're notorious for the "bark-and-grab," a ploy that involves startling people into dropping their snacks. They also ride the subway.

After a day of scavenging on the streets, the dogs board the train — choosing the quiet carriages at the front and back — and return to the suburbs. Experts say the canines have learned to judge the length of time to spend on the train and even work together to make sure they get off at the right stop.

Scientists believe the strays' behavior can be traced back to the Soviet Union's collapse, when Russia's new capitalists moved industrial complexes to the suburbs.

Pub-frequenting pup
Ratty, a 10-year-old Jack Russell terrier in North Yorkshire, England, became a celebrity in 2006 when the media discovered that he had hopped rides on the local bus. The dog would ride 5 miles to the Black Bull Pub, where he was a welcome regular and he would snack on sausages. Unfortunately, Ratty was hit by a car and killed in 2010 as he sat at the bus stop.

Commuting cats
England certainly seems to have its share of bus-frequenting felines. The first cat to make headlines for riding public transportation was Casper, a rescue who started queuing with people at the bus stop across from his house in 2002. Soon he was taking daily bus rides and curling up in warm seats. His public transportation habit made him a celebrity and a book was even written about his travels called "Casper the Commuting Cat." Unfortunately, Casper was hit by a car and killed in 2010.

In 2007, a white cat with one blue eye and one green started boarding the Walsall to Wolverhampton bus at the same time each morning and getting off at a stop farther down the road. Drivers nicknamed him "Macavity" and suspected he that he chose his stop because it's located next to a fish-and-chips stop.

A 15-year-old ginger cat named Dodger made headlines in 2011 for hopping onto buses at the stop behind his U.K. home. He's such a regular rider that he curls up in commuters' laps and drivers bring him tins of cat food and remind him to get off at his stop.

Goat on the go
In 2008, a 35-pound goat somehow hitched a ride on a Portland, Ore., bus, and Multnomah County Animal Control took the animal into custody for "lack of proper fare." The goat's owners didn't even realize he was missing until they saw the story on TV.

Coyote commute
That same year, a coyote hopped on the light rail at the Portland airport and got comfortable on a seat. Before the train took off, wildlife specialists were called in to remove the critter.

Monkeys on the metro
In India, monkeys are considered representatives of the Hindu god Hanuman, and tradition dictates that the animals be fed on Tuesdays and Saturdays. Because of this, Delhi's monkey population has grown to the point that city officials have petitioned the Supreme Court to relieve them of the task of monkey control.

The monkeys, which are often aggressive, have stolen clothes, invaded the prime minister's office and taken to riding buses and trains. In the video below, a monkey rides the Delhi metro and even responsibly holds onto the banister.
Related
Before You Go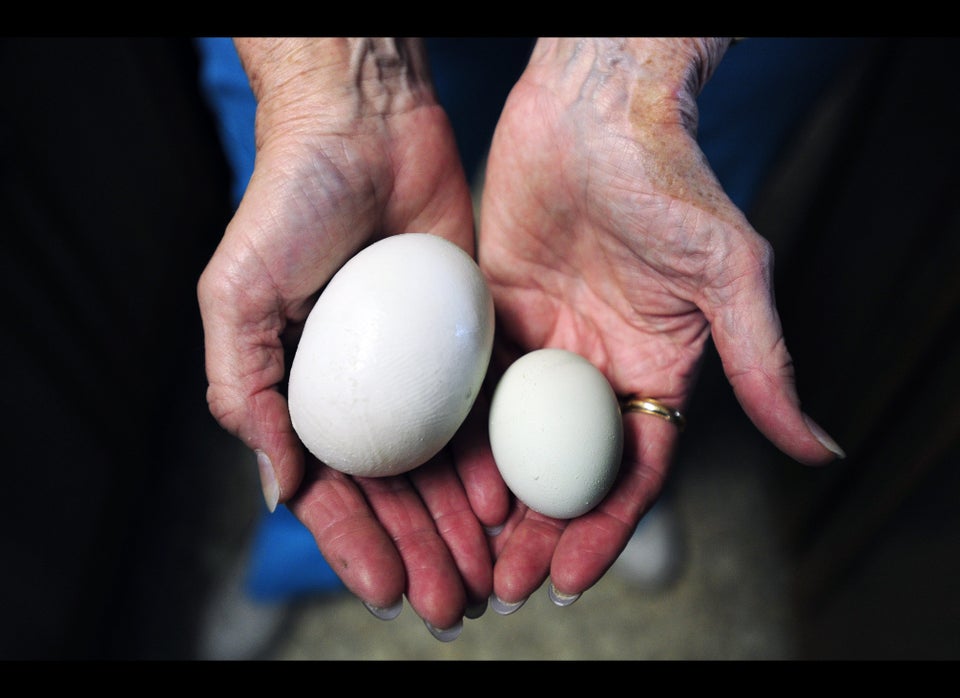 Animals In The News
Popular in the Community