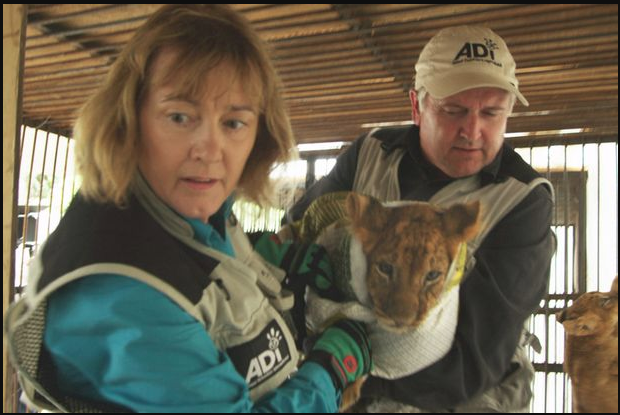 They co-founded Animal Defenders International (ADI) – a fearless organization that fights against the abuse and neglect of animals around the globe. This intrepid couple and ADI use false identities, hidden cameras, sophisticated cover stories and stealthy surveillance methods to secure gruesome footage of circuses, slaughterhouses and laboratories. Moreover, ADI successfully attains legislation that protects the animals from heinous crimes.
ADI publishes detailed technical reports along with an effective community outreach program. The organization's track record is strong: 50 cities/counties in 23 American states have legislated on cruel and inhumane travelling animal circuses. Globally, ADI has been instrumental in gaining ordinances to protect animals in the U.K., Europe and South America.
Another animal hero, Bob Barker, assisted ADI in saving 25 circus lions from Bolivia and airlifting them to safety and a sanctuary in Colorado. The evocative, award-winning documentary Lion Ark, produced by ADI Films, exposed the atrocities and highlighted the rescue of these magnificent cats.
Creamer, Phillips and the ADI team masterminded "Operation Spirit Freedom" that rescued 33 lions from 10 Peruvian and Columbian circuses, returning them to their homeland and the Emoya Big Cat Sanctuary in Limpopo, South Africa. ADI was successful on ending horrible circus animal mistreatment with legislation banning animal acts in South America.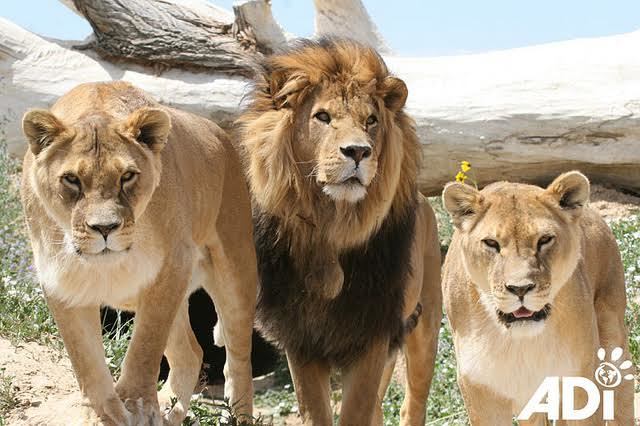 These tremendous animal advocates are currently promoting HR1759, the Traveling Exotic Animal and Public Safety Protection Act (TEAPSPA) – a vital bill to end the use of exotic and wild creatures in travelling circuses across the U.S.
Creamer and Phillips are outstanding animal heroes sewing the seeds of kindness and compassion.
I urge you to embrace a low-fat, whole food, planet-based diet. It's water-smart, easy, healthy and it activates your compassionate genes. Animal agriculture contributes directly and indirectly to more than 50 percent of all climate-altering greenhouses gases. Unacceptable.
Please support the excellent work of ADI. We all owe an enormous debt of gratitude to Jan Creamer and Tim Phillips for obtaining legislation to make our planet a safer home for our friends – the animals!
Earth Doctor Reese Halter's latest books: Save Nature Now & Love Nature.
REAL LIFE. REAL NEWS. REAL VOICES.
Help us tell more of the stories that matter from voices that too often remain unheard.
This post was published on the now-closed HuffPost Contributor platform. Contributors control their own work and posted freely to our site. If you need to flag this entry as abusive,
send us an email
.