It's probably impossible to find any adult in the United States who isn't familiar with the television game show, The Price is Right and longtime host Bob Barker's signature sign off, "Help control the pet population. Have your pets spayed or neutered." The phrase became such a signature part of the show that it has been retained even after Barker's retirement in 2007.
Like many children of the '80s, I grew up watching the show and Barker's closing message made an impression on me because, like most kids, I loved animals. But it was something else that Bob Barker did that had a profound impact on me. When I was thirteen, I saw on the news that Bob Barker had resigned as the longtime emcee of the Miss USA and Miss Universe pageants because the producer of the show refused to stop featuring fur coats on the contestants. I was struck by the idea that caring about animals meant taking a stand on their behalf even if unpopular or at personal expense. It was then that Bob Barker became my personal hero.
Mr. Barker's hero status for me has been reinforced time and again throughout the years through his incredible generosity and advocacy on behalf of animals. It goes without saying that I could not be more thrilled that Bob Barker has now teamed up with with Cruelty Free International to call for an end to cosmetics testing on animals in the United States.
"Testing cosmetics on animals is a cruel, outdated, and unnecessary practice. Our nation's largest trading partner, the European Union, has banned the sale of animal tested cosmetics and proven it is possible to produce safe cosmetics without harming animals. I am proud to join Cruelty Free International in urging the United States to end cosmetics testing on animals."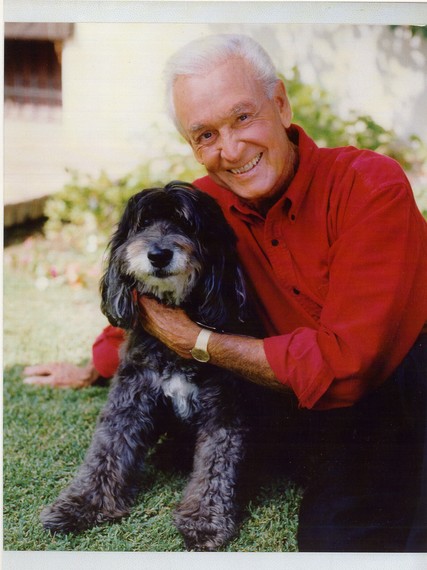 It's a shocking fact that 80% of the world - including the USA - still allows animal testing for cosmetics and personal care products and ingredients. It's impossible to know the exact number of animals involved as companies don't publicize this ugly side of the beauty business. But, Cruelty Free International estimates that thousands of animals are used in cruel tests for beauty and personal care products, from soap, deodorant and toothpaste to fragrance, make-up and moisturizer, every year.
It's time for the United States to take a stand.
Ending cosmetics testing on animals in the United States would match progress made in other countries including the European Union, Norway, Israel, and India which have testing bans in place. In addition, Brazil, New Zealand and South Korea have recently made significant strides toward ending animal testing via legislation or policy decisions.
It's also time for American consumers to take a stand.
Multiple polls show that the American public cares about ending cosmetics testing on animals. But caring isn't enough. To bring an end to cosmetics testing once and for all, individuals need to do at least two things:
1) Shop with their values by committing to only buying Leaping Bunny certified cruelty free products.
2) Communicate their views with their elected officials. In order for a legislator to translate the views of their constituents into legislative action, they need to know what those views are.
The beauty industry and decision makers need to know that when it comes to spending animal lives for beauty, the price is wrong.
REAL LIFE. REAL NEWS. REAL VOICES.
Help us tell more of the stories that matter from voices that too often remain unheard.