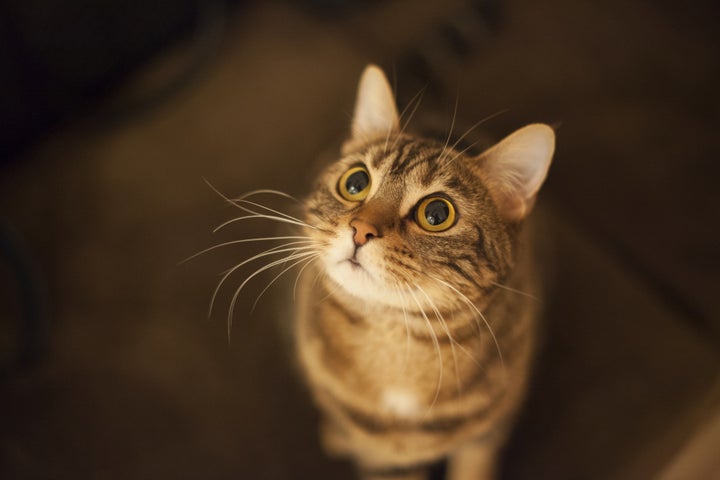 It's been a good decade for outdoor cats in the nation's capital: veterinary care, community support. But now the local government is proposing to kill them.
The plan is laid out in a draft Wildlife Action Plan, put out last month by the District Department of the Environment, that designates feral cats as an "invasive species."  
There's also a call in the proposed plan for "revisiting" a longstanding program through which the Washington Humane Society -- D.C.'s city shelter -- gives the cats veterinary care, and then returns most of them back to their colonies.
It's making folks who love cats worry that a return to the bad old days of euthanizing Washington's feral cats instead of caring for them may be at hand.  
"This policy will do nothing but kill healthy animals for no reason," said the Washington Humane Society's Scott Giacoppo. "Animals are going to die and there's no need for it." 
Since 2006, the Washington Humane Society -- D.C.'s city shelter -- has given feral cats veterinary care,  returning most of them back to their colonies. (Kitties who seem well-suited to life as a pet are made available for adoption, and those who are too ill or injured to survive are euthanized.) 
This sort of program is called Trap, Neuter, Return -- TNR -- and is seen by many as the key instrument in humanely maintaining, and even reducing, the size of outdoor cat colonies.TNR is credited with bringing down the number of cats euthanized in shelters across the United States, including in the nation's capital.  
Giacoppo said that WHS was not consulted about the draft plan -- which he calls "poor policy" of dubious efficacy. WHS president Lisa LaFontaine laid out her critique of the DDOE proposal in this sharp letter, which criticizes the idea that killing feral cats is an effective way of reducing the cat population or of helping the city's other animals.
"Doing away with an effective policy, a humane policy, a free policy, and replace it with a proven ineffective policy, a costly to the taxpayer policy, and an inhumane policy?" Giacoppo said. "I just don't get it. I don't get it."
Tommy Wells -- now chairman of the District's environmental agency, previously a D.C. councilmember who voted to support D.C.'s TNR program back in 2008 -- told The Huffington Post by email that it's premature to be calling for his head.
"There has been no change in policy. Just a review of the current practice and policy since cats have an impact on native species," he said.
But Liz Holtz, an attorney with the nonprofit Alley Cat Allies in Bethesda, Maryland, said "thousands of cats" would be killed under the program. "The comments within the draft Wildlife Action Plan and suggestion that the city's successful Trap, Neuter, Return program be 'revisited' are outrageous."
"It's critical that our nation's capital be a model for progressive animal sheltering practices, and TNR plays a critical role in this," Wolf said.
Giacoppo told the Washington City Paper that 8,000 cats have been sterilized and returned to their outdoor homes "at no cost to the city whatsoever" since the program was established.
He told HuffPost that WHS has sterilized 2,419 cats in the last year alone. Eight hundred fifty-six of these were made available for adoption; the rest were returned back to their outdoor homes. Without TNR in a year with similar numbers, more than 1,500 cats would have been euthanized.
But even if the proposal goes through, Giacoppo is having a hard time imagining who would suddenly be willing to turn over the cats in their neighborhood "and bring them in to be killed," he said. "Very few people."
This story has been updated to include Lisa LaFontaine's letter.
Also on The Huffington Post:
PHOTO GALLERY
Animals In The News
Calling all HuffPost superfans!
Sign up for membership to become a founding member and help shape HuffPost's next chapter