Our collection of this week's best animal photos has some amazing shots from around the world.
Get your cute fix with a rescued baby dolphin and a newborn guanaco, which is a llama-like creature native to South America.
There are also a few hilarious pics, from a surprised squirrel to a monkey that looks in utter bliss, and as always, a few creepy crawly snakes and spiders thrown in the mix.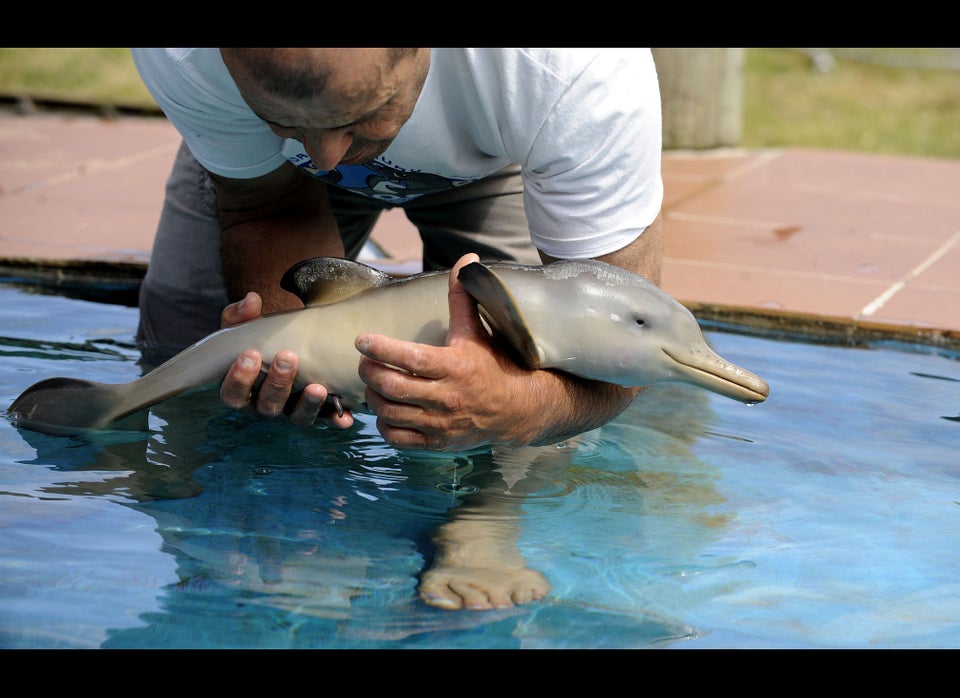 animal photos of the week (10/7/10)