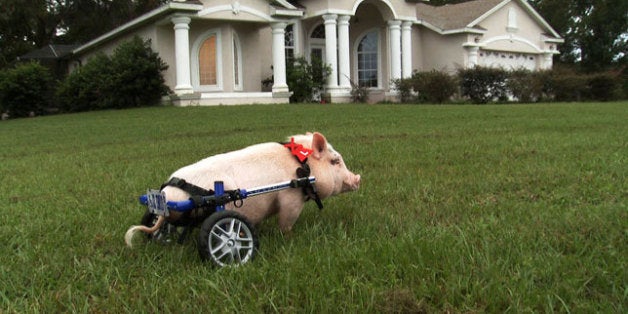 In the past, animals with crippling birth defects or injuries were often euthanized. Not any more. With advancements in prosthetics made specifically for animals, lame horses, three-legged dogs and other creatures with disabilities are getting a second chance at life. The new PBS documentary "My Bionic Pet" follows several of these remarkable stories about animals, their rescuers, and the prosthetics geniuses who helped them.

Filmmaker Kevin Bachar says that while there are many cats and dogs with prosthetics, the group set their sights on more exotic animals.

"We put the word out to chat rooms, forums, and found an alligator in Phoenix, Mr. Stubbs, who has a prosthetic tail, and a swan, Sitara, who gets a new beak through prosthetics," says Bachar, who has directed seven other "Nature" documentaries. "Molly, a pony in New Orleans, has a prosthetic front leg, which is extremely rare because anytime a horse has any type of damage to its foot, it's almost a death sentence."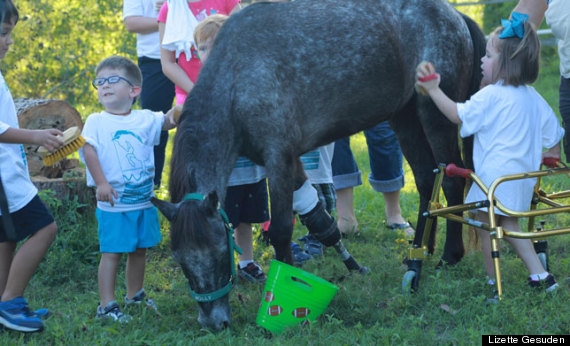 Molly (pictured above) and Journey, a therapy dog born missing his left foreleg, are seen interacting with children with disabilities, making connections and underscoring the value of these lives saved.

"In virtually every case, these animals should not be living. They wouldn't survive on their own," says Executive Producer Fred Kaufman. "But somewhere in each of these animals' lives there was somebody who said, 'I'm not going to let this animal die.'"

One such person is Kathy Wyer. She has co-fostered golden retriever Roofus, who was born blind and with lame front legs, since he was found abandoned in a Long Beach, Calif., park. A volunteer at the Golden Retriever Club of Greater Los Angeles Rescue, Wyer took Roofus home from a shelter.

"He doesn't know that there's anything wrong with him," Wyer says of the 3-year-old dog. "We sometimes forget that he's blind as well as disabled, because he's so good at kind of sensing where things are around him, and he gravitates to them. Every day is a good day for him."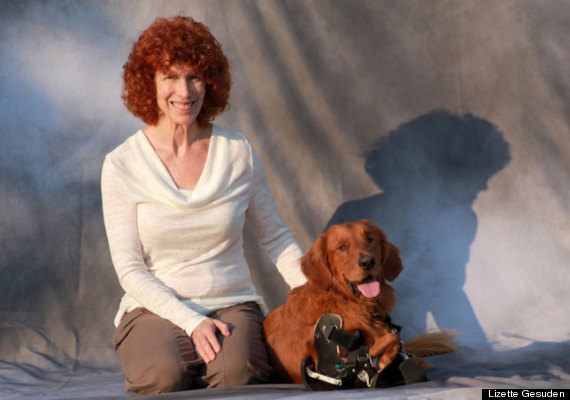 Now fitted with $1,500 worth of prosthetics, he builds his core strength by swimming with a coach at K9 Gym and Rehab for physical therapy.

Dr. Len Lucero, a Tampa, Fla., veterinarian, rescued a disabled piglet from a woman who was going to have him euthanized. "It just didn't seem right to put a healthy animal with a small disability to sleep," says Lucero, who named the tiny porker Chris P. Bacon, fashioning a harness with wheels from children's toys to compensate for Chris' malformed hind legs.

At one year old, the now-mobile pig accompanies Lucero on his veterinary visits as he travels from farm to farm, and gets along well with the dogs, goats, and horses at home. A YouTube sensation with 1.7 million hits, Chris P. Bacon will be the subject of a book series Lucero is writing for Hay House Publishing.

"Being a veterinarian, I've learned so much from this pig, mostly the healing quality that animals have towards humans," Lucero says. "I've read about it in studies and books, but to see it firsthand, it really changes you. It changes your outlook on life. Suddenly, all of the little problems in your life don't seem as big of a deal. I don't think that these animals realize that they are different. To them, this is the way life is, and they live life to the fullest. The great thing about animals is their ability to adapt and overcome, and I think it sends a great message to people."

"My Bionic Pet" premieres April 9 on PBS. Watch clips of these incredible animals and sort through more heartwarming photos online at PBS.org.
Before You Go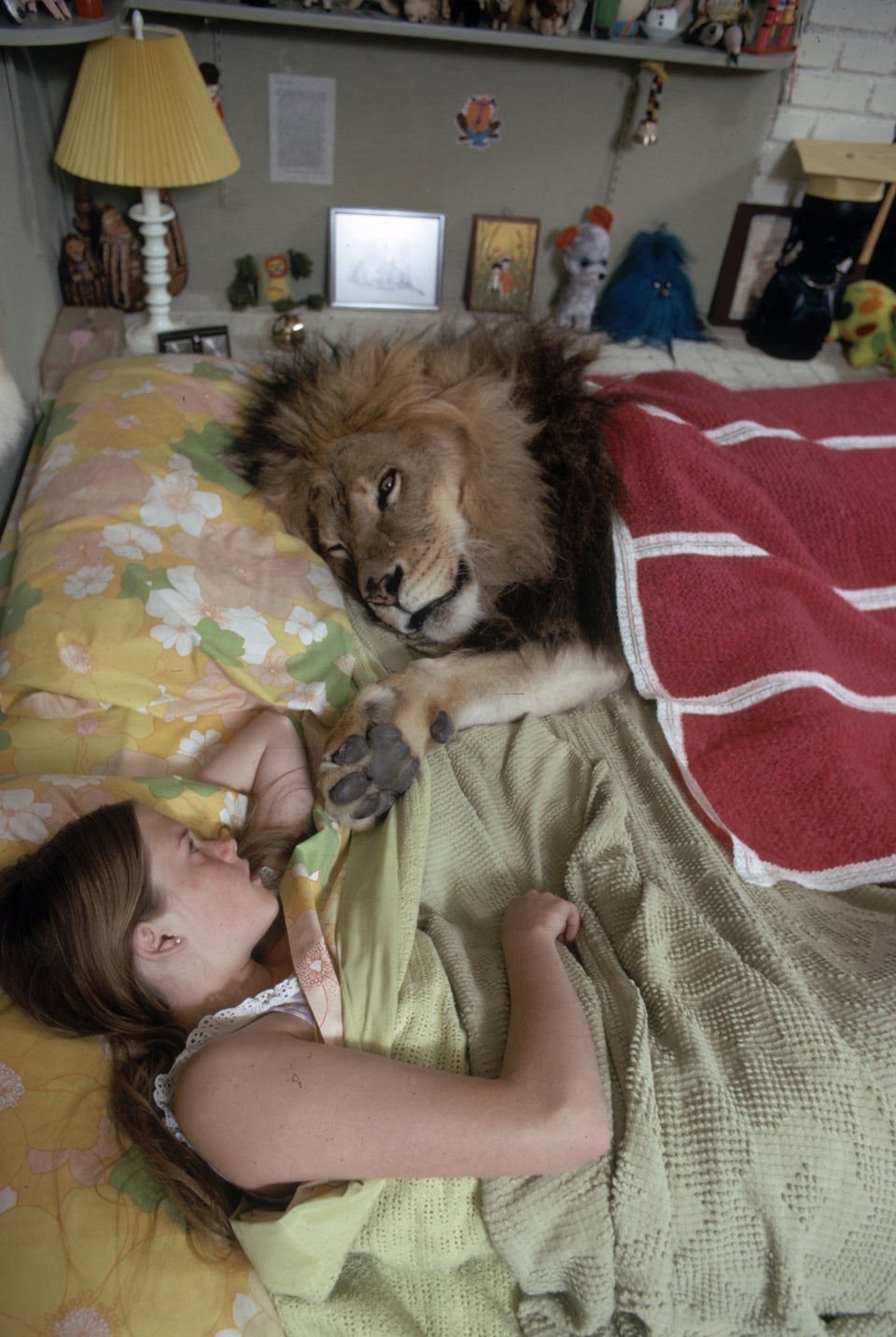 Wild Animals Who Are Part Of The Family