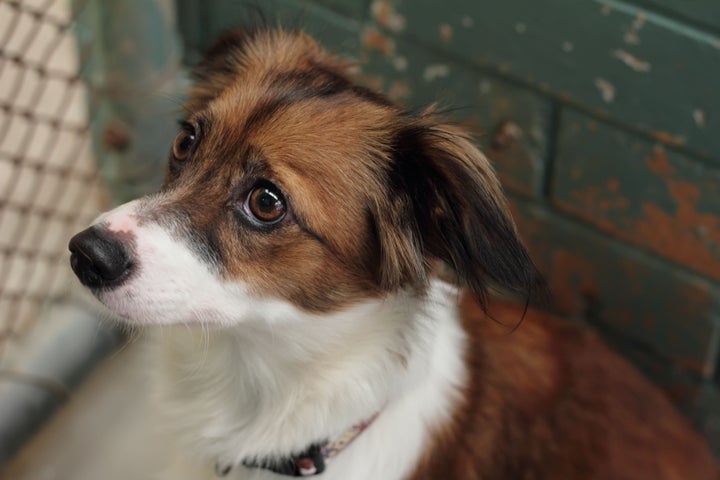 Our relationships with the animals we keep are highly personal. They provide us with unconditional love, and we take on a personal responsibility for making sure that they are well cared for. But when the bond between an animal and his guardian is broken, as when an animal is lost, abandoned, or surrendered to a shelter, who then has responsibility for the animal and his care?
Most people would say it's the local animal shelter's responsibility. And that's true. We take on the function of caring for animals other people don't want or can't care for. And we acknowledge our special role in speaking for the voiceless and upholding the moral status of animals in our communities. But if you were to ask the people at the shelter whose responsibility it is to care for lost, mistreated, and abandoned animals, they'd insist that it's the community's as a whole.
That's because we can't do this work by ourselves. Animal shelters rely on the community for funding, homes, volunteer help, and most importantly, we need people to care for their animals properly and not contribute to the problem. That's why we insist that animal welfare is a community responsibility and that success in this field comes through partnerships with people outside of the shelter.
In fact, just a few weekends ago we had an amazing adoption event -- a real example of community partnership. We got 65 animals into new homes in just two days. We kept our adoption trucks moving back and forth from the shelter to their temporary station in front of Friendship Hospital for Animals all weekend.
This private veterinary hospital, the largest in the nation's capital, understands the need for community involvement in animal welfare. Thanks to them, we have a thriving humane education program, ready veterinary interns and staff to help for events and patient care, and now... 65 new homes for our animals. It's exactly the kind of partnership we're always looking for.
With the help of that hospital, we made a lot of new friends and found many new homes. The astonishing thing to me though, was not the number of adoptions. We'd like to do that every weekend. It's the fact that by simply bringing animals to where our adopters live, and not keeping them in our shelter, which, let's face it, is not exactly on the beaten track of metro D.C.'s population (most shelters are tucked away near landfills, railroad tracks, airports, and other well-healed neighborhoods!), we literally tripled our adoptions for the weekend. One obvious conclusion -- we've got to get out more!
And that's exactly what we bought our new adoption truck to do -- bring our animals literally into the waiting arms of adopters. Easy enough to say, but not so simple to do. Especially in a city like Washington, in which parking a 22-foot truck has its challenges. So we need partners: businesses like Friendship Hospital for Animals that can host adoption events and provide us with venues to meet the public and tell them about our work.
At the same time, it's incumbent upon us in the animal welfare business to make our shelters welcoming places that the public doesn't have to be afraid to visit. So many times I hear from donors or other supporters that they love what we do, but don't want to visit because it's so sad to see all those animals without homes or hope.
But that's exactly what you won't see at the Washington Animal Rescue League or in any of the new "breed" of animal shelters being built all over the country. What you'll see at the League are contented dogs and cats acting like dogs and cats. That means you'll see them playing, eating, sleeping, and wagging their tails or stretching their paws in greeting. You'll also see funny bowls and buckets holding treats and messages from our behavior staff asking you to toss a few treats to help train our dogs to be household pets.
Every shelter needs to become a place of hope, education, and engagement -- not despair. They should be places where you can bring kids to adopt a pet, learn about the animals, or just practice compassion for all living things. But above all, places where you can teach responsible animal care, which includes spaying and neutering and adopting from shelters, not from Craig's List. Places where they are taught kindness and that it's important to be part of the world's solutions. Which includes ending animal homelessness. Put us out of business -- please.
November 6-12 is National Animal Shelter Appreciation Week. (But you knew that already, didn't you?) It's a great time to get to know your local animal shelter and show them that you're ready to become part of the solution. Every shelter needs adopters, donors, and volunteers. But here are few other ways you might get involved:
Help publicize the animals who are looking for homes. Hang a picture and description of an adoptable animal at your workplace or school. You can pull them straight from the shelter's website.
Consider donating used towels, blankets, toys, and treats to the shelter. Shelters go through a lot of these. You might even use your neighborhood list serve to organize a drive.
Host an adoption event at your work, school, or community group. Even if the event doesn't manage to find too many homes for animals -- and some are more successful in this regard than others -- you will introduce lots of people to the shelter and the work it does.
Learn about the services that your local shelter offers -- spay/neuter programs, low-cost vaccination clinics, dog training classes, help for feral cats, and the like -- so that you're ready to talk to friends and neighbors about how they can find help caring for their pets properly.
Offer to organize a tour of the shelter for a group of young people. Almost every shelter will happily talk to children about what they do and introduce them to their animals.
It's all about community. What Friendship Hospital showed us this weekend was that community partnerships work. Animal shelters need community support. And this starts by taking good care of all of our own animals. But if it's easier for the mountain to come to Mohammed, we'll do that too, like we did last weekend.
Because when the problem of animal homelessness becomes all of our problems, by spaying and neutering, giving proper veterinary care and teaching compassion for all living things, the animals will finally win. Sixty five dogs and cats who got to sleep in their new beds last week can attest to that.

Related
Popular in the Community