(Reuters Health) - Animal research practices at a National Institutes of Health (NIH) facility in Poolesville, Maryland are being challenged by four members of Congress, who have asked the NIH director to commission a bioethical review of experiments being conducted on monkeys at the lab.
For the past 30 years, the Laboratory of Comparative Ethology, which is run by the Eunice Kennedy Shriver National Institute of Child Health and Human Development (NICHD), has conducted maternal deprivation experiments on hundreds of infant macaques that are bred to carry different versions of genes known to be risk factors for mental illnesses in humans.

Starting soon after birth, the baby monkeys are reportedly subjected to fear, stress, and pain-inducing tests; half are separated from their mothers to assess the effects of maternal deprivation.
In a December 22 letter to NIH Director Francis Collins, the representatives - Lucille Roybal-Allard (D-CA), Dina Titus (D-NV), Sam Farr (D-CA) and Eliot Engel (D-NY) - point out that "prominent experts . . . have raised questions about the scientific and ethical justification of these particular experiments."
"To date," they write, "NIH's various responses to members of the public and Members of Congress about this subject have not adequately addressed these concerns. In view of this, we are requesting that your office commission a Bioethics Consultation of these experiments . . . and provide us with a Consultation Report by February 27, 2015."
According to the letter from the Congressional representatives, the maternal deprivation research at the Poolesville facility has "been going on since 1983, receives millions of taxpayer dollars each year and is currently approved to continue through 2017."
A spokesperson for Rep. Farr told Reuters Health by email that reports in the news about painful experiments on the baby monkeys "are troubling" and Rep. Farr and the other representatives "are asking for the report so they have a full understanding of exactly what experiments are being performed."

An NIH spokesperson confirmed that the agency had received the letter and was preparing a response.
A spokesperson for Dr. Stephen Suomi, Chief of the Laboratory of Comparative Ethology, wrote in an email to Reuters Health, "The NIH is preparing a response and Dr. Suomi has been in touch with Dr. Collins' office. Dr. Suomi hopes you will understand, however, that it would not be appropriate for him to comment outside of NIH's response to the original Congressional inquiry."
Dr. Alka Chandna, senior laboratory oversight specialist for People for the Ethical Treatment of Animals (PETA), told Reuters Health there have been no publicly-documented developments in the treatment of human mental illness resulting from these NIH studies.
Meanwhile, he added, "sophisticated human-based methodologies, such as functional magnetic resonance imaging (fMRI), have yielded important insights into human mental illness and are paving the path forward."
"Given the harm caused to animals, the experiments' limited relevance to humans, the substantial financial cost, and the existence of superior non-animal research methods, the continued use of animals in this work is scientifically and ethically unjustifiable," Chandna told Reuters in an email.
PETA is calling on the NIH to end these specific experiments immediately.
"In light of the tremendous physical and psychological harm done to primates used in these NIH experiments and the absence of any gains made as a result, it would seem to be amply clear that these experiments simply cannot be justified," Chandna said.
NIH is currently supporting a phase-out of research using great apes, such as chimpanzees, following a 2011 report from the Institute of Medicine (IOM) that called most biomedical research on chimps unnecessary. The IOM recommended that chimps only be used for research in cases when there are no other alternatives, it would be unethical to conduct the study using humans, public health is at stake and the animals are kept in physical and social environments similar to their natural habitats.

The congressional letter comes on the heels of a December 11 report by the U.S. Department of Agriculture on animal research nationwide (available online here: http://1.usa.gov/1zirOhJ).

While the data show a 10 percent decline in the overall number of USDA-regulated animals confined to and experimented on in labs between 2008 and 2013 (from 1.15 to 1.03 million), the number of animals used in painful experiments without any analgesia over the same time period rose by 12 percent (from 76,400 to 85,300).
The USDA's data tracks just the legally-protected animals - i.e., monkeys, hamsters, sheep, ferrets, cats and dogs - and not the mice, rats, and cold-blooded animals that constitute the majority of the animals used in laboratories.
The Animal Welfare Act, which is administered by the USDA, stops short of requiring analgesia for pain in laboratory animals. It advises experimenters to minimize the pain and distress experienced by animals by means of appropriate use of sedatives, analgesics or anesthetics - but it also gives researchers leeway to withhold such agents when "scientifically justified."

Related
Before You Go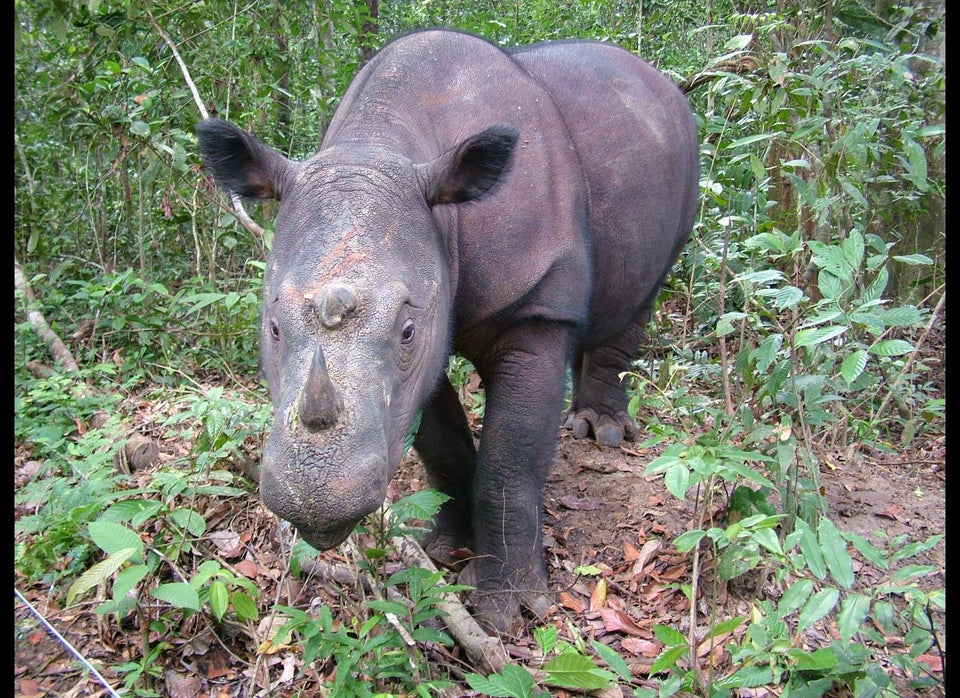 The World's Most Threatened Species
Popular in the Community