A Colorado community is in shock after an animal sanctuary battling housing problems resorted to euthanizing all 11 of its exotic animals, despite the county planning commission claiming other facilities had offered to take them in.
Lion's Gate Animal Sanctuary in Agate announced in a statement last week that it had euthanized five bears, three lions and three tigers. The statement blamed the deaths on the Elbert County's planning commission for refusing the sanctuary's request to move to another site because of flooding.
"The flooding and resulting damage prevents us from reasonably continuing our operation and caring for our animals safely," the organization had said in an earlier online petition for their move.
Facility owners Peter Winney and Joan Laub reasoned in their statement last week that they wouldn't have had to euthanize the animals if the local government officials had not denied their request to move. They identified the animals killed as "Victims of Elbert County Commissioners."
(Story continues below slideshow.)
PHOTO GALLERY
Animal Sanctuary Euthanizes Lions, Tigers And Bears After Flooding Concerns
County Chairman Danny Wilcox, who was one of the three voting commissioners, said the new location the group chose was in a more urban and populated area, making the conditions unsafe for the general public. The animal sanctuary also never told the commissioners that they'd resort to killing the animals, he said.
"We were shocked," he told HuffPost on Thursday of the sanctuary's actions, which he said have resulted in people threatening him, the other commissioners and even his grandchildren.
Jennifer Churchill, a spokeswoman for Colorado Parks and Wildlife, described the sanctuary's decision as unprecedented.
"This has never happened before in our state," she told HuffPost.
Wilcox said the board pointedly asked the owners what would happen to the animals if their request to move was denied, and they said they'd "continue to operate as they had for the last 10 years."
"They believe that we made them euthanize the animals. That's the story that's evidently being told and we did not do that," he said. "In fact, we verified that the animals would continue to live."
He added that two sanctuaries, which he declined to identify, contacted the county and offered to take in the animals if they could not be moved.
But in a press release, the county identified one of those facilities as the Wild Animal Sanctuary in Kennesburg, about 70 miles north of Lion's Gate.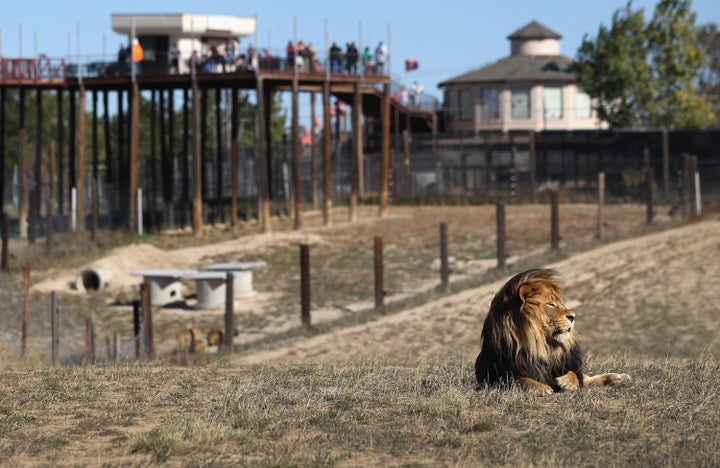 Pat Craig, who runs that sanctuary, said they "could have easily taken them."
"Eleven is pretty small," he told HuffPost Wednesday of the number of bears, tigers and lions that needed homes. "They could have easily called."
Craig's 720-acre facility, whose website boasts that it hosts more than 400 animals, including tigers, bears, lions, leopards and wolves, it has taken in from around the world.
In February, the group took in five big cats and two bears from a zoo in Argentina. Craig said they also recently received 27 animals from South Dakota.
An attempt to reach the Lion's Gate owners for comment was not successful.
A statement published to Lion's Gate's Facebook page on Thursday argued that the animals could not be moved because they were "too old and many had disabilities and special needs." The sanctuary denied that they resorted to killing the animals because of the county commissioners, even though they had previously described the animals as the county's victims.
Instead, they said they euthanized the animals because they were old and "many had disabilities and special needs" that prevented them from being moved. It was no longer safe for the animals or for the public for them to be at their current location, they wrote.
Cathy Bosier, who said she has volunteered at Lion's Gate Sanctuary for the last year and a half, said the owners are no longer talking to the media, but described them as devastated by the animals' deaths, which she called a "last resort."
"They felt their hands were forced. They were backed into a corner and their hands were forced," she told HuffPost on Wednesday. "Everything else was tried and this was the last thing."
Asked if the commissioners knew that euthanasia was their last resort, she answered: "Yeah, pretty much."
Bosier said the facility reached out to a neighboring sanctuary for help but the animals' old age prevented their move. She described the animals as around 20 years of age.
"The move to a larger sanctuary would have killed them," she said.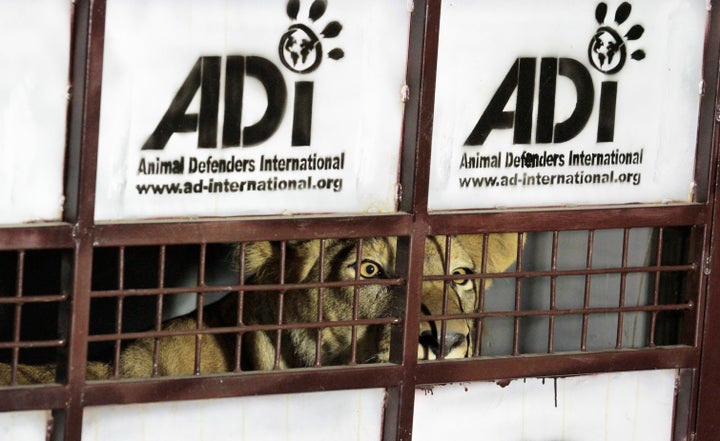 Addressing Craig's facility, she said: "There's no way they're equipped to care for these animals with special needs."
"We locate older animals," he said. "The age has no factor."
Craig suggested that the reasons behind the animals' euthanasia are deeper than they appear.
A 2006 report by the Denver Post highlighted Winney's previous legal trouble involving wild animals, including "allegations of smuggling cats" and other documentation and licensing issues. Craig said the owners' inability to get additional licenses for their sanctuary prohibited them from acquiring additional means of funding.
"It severely restricted what they could do," he said.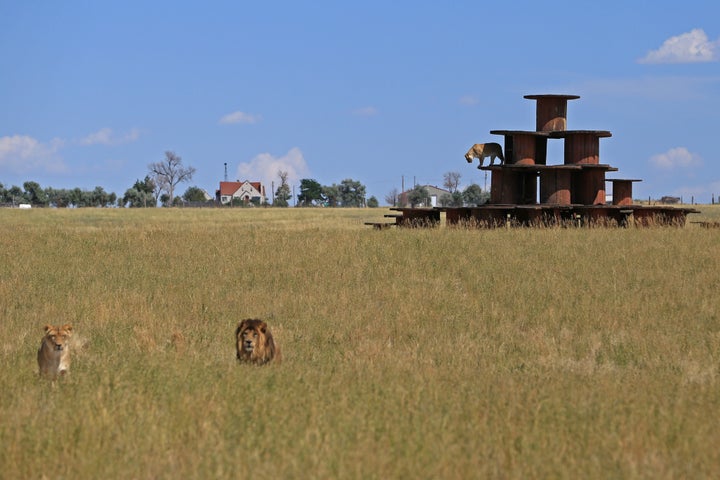 Wilcox, the county chairman, noted that this was the second time the facility had requested this move. The previous one, in 2006, was also denied. 
This time around, Wilcox said, the owners cited flooding issues as a way to be considered for a special-use permit. He called the flooding concerns "questionable," however.
"We went out to look at the site prior to the hearing. We went out and looked at all the issues surrounding it, looked at the fencing, looked at the topography," he said. "The research that we did brought up a lot of issues and concerns."
According to the Denver Post, residents around the current location had complained for years about safety and noise issues related to the facility.
"It's so loud," Rick Blotter said, adding that he was sad about the news of the animals' death. "I'm devastated, it's terrible. But it's their animals, they have to do what they can to make things meet and if they can't make it work, I hope they tried to find a place for them."
REAL LIFE. REAL NEWS. REAL VOICES.
Help us tell more of the stories that matter from voices that too often remain unheard.
BEFORE YOU GO