An animal shelter in Appleton, Wisconsin, busted a dog for stuffed animal assault.
Hank, a 4-year-old chocolate Lab mix, arrived at Fox Valley Humane Association in early June. He was accompanied by the love of his life, a plushy named Fuzzy Purple Hippo. The two were inseparable.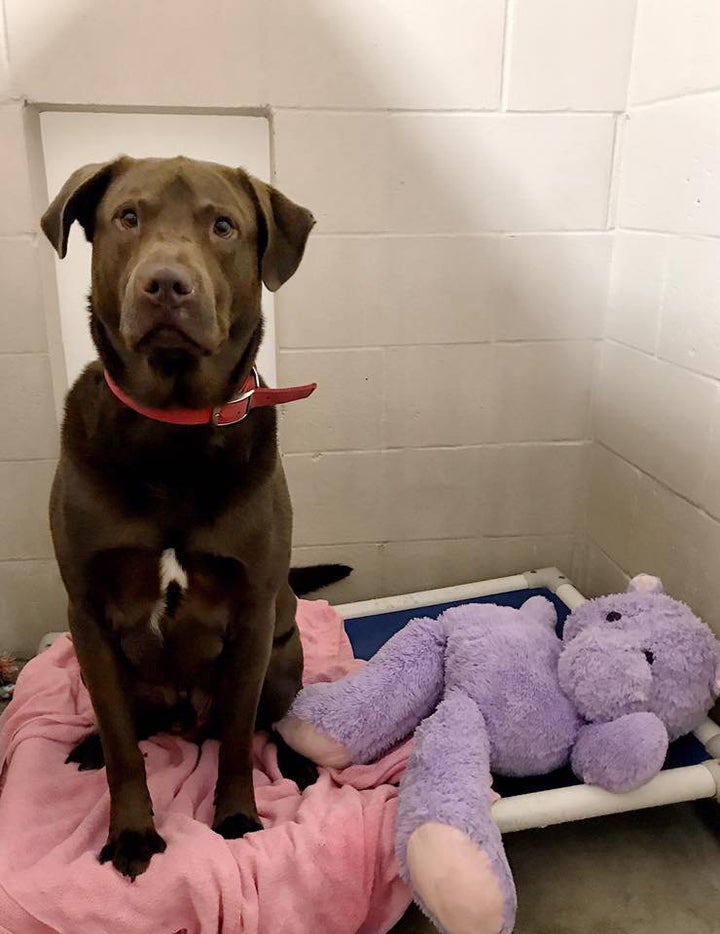 "If you aren't ready for a 4 year old Chocolate Lab to come home when you adopt your fuzzy Hippopotamus...well, sorry, we can't approve your application," read the post.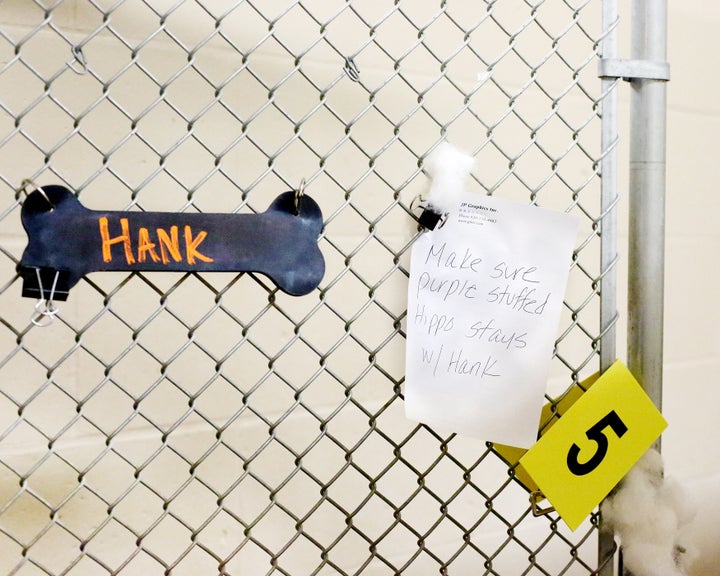 Yet, on July 11, something gruesome happened in the couple's enclosure.
Amy Christensen, volunteer and communications director for Fox Valley Humane Association, said that staff knew something was awry when they noticed Hank all by himself.
"Someone was like, 'Where's his hippo?'" Christensen said. When they walked into Hank's cage, they discovered Fuzzy Purple Hippo unconscious and with serious injuries.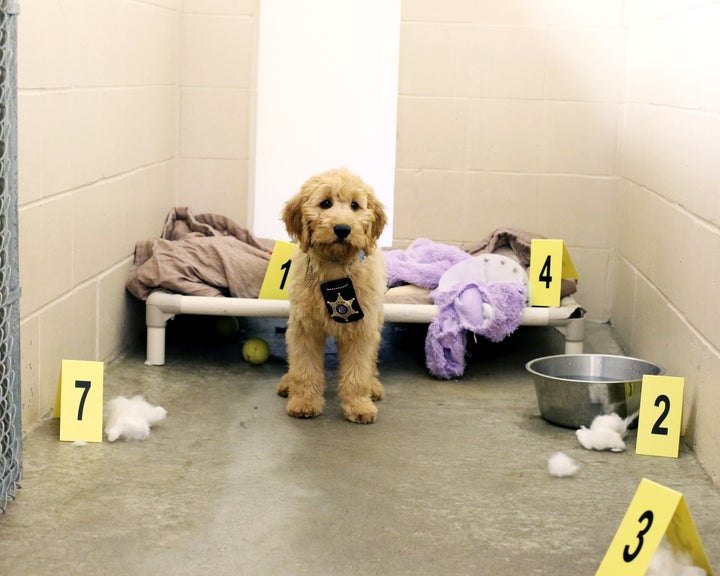 Rebecca Klich, creative director at Fox Valley Humane Association, rushed Fuzzy Purple Hippo to the shelter's emergency unit, where lifesaving surgery was performed on the stuffie.
Klich captured the dramatic moment and posted it to Instagram:
Yet, despite the severity of the wounds, the medical staff was delighted to work on the injured toy, Christensen told HuffPost.
"Surgeons at our hospital typically perform 40 surgeries a day," she said. "So it was a nice reprieve for them."
Thankfully Fuzzy Purple Hippo survived.
But an investigation into the hippo's attempted homicide began at the shelter. Hank was the staff's prime suspect.
Meanwhile, Fuzzy Purple Hippo sought help.
And those who believed Hank was innocent protested his arrest:
Yet the investigation continued.
And it was found that Hank was innocent of the crime. Hank was actually trying to protect Fuzzy Purple Hippo, and he was exonerated.
The two rekindled their romance and were adopted by a loving family on July 13.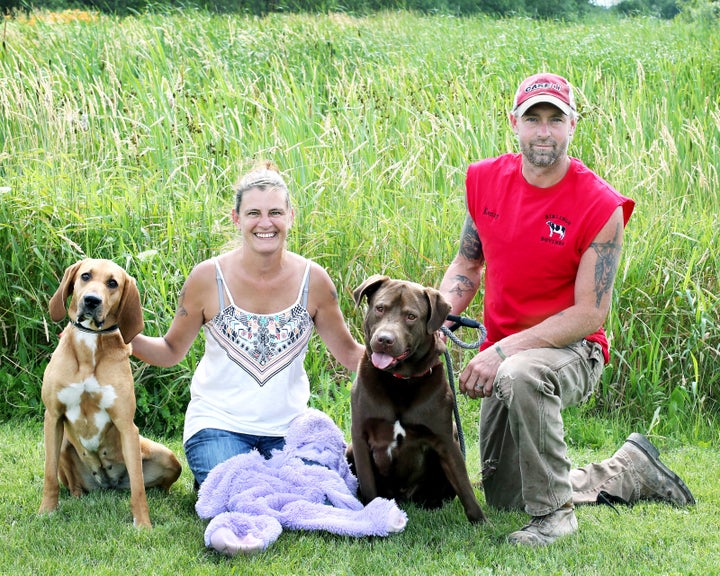 The story also resulted in a happy ending for the shelter.
"I have been told that the saga of Hank and his Fuzzy Purple Hippo has spread to Asia, India, Canada and all over the states," Klich told HuffPost. "The exposure for our shelter has been incredible and has helped so many other animals in need find homes. We've even received donations from people who have been touched by the story, which has helped us save more lives!"
Popular in the Community