This is Mr. Biggles, and according to the adoption agency wanting to find him a home, he is a terror.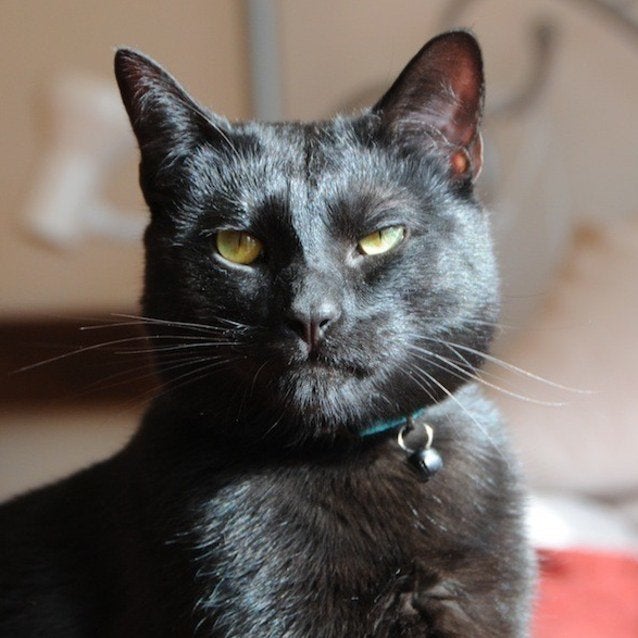 Pet adoption agency Cat People of Melbourne, located in Melbourne, Australia, posted a darkly hilarious memo about Mr. Biggles (also known as Lord Bigglesworth) on its website this week, practically daring a future owner to take him in.
Founder and group co-ordinator Gina Brett wrote the ad, describing the shiny black cat as "an utter utter utter bastard" who throws tantrums and does not like to be thwarted.
"Mr. Biggles is a despot and dictator, he will let you know he is not happy, which is often because things are often just not up to his high standards," the memo reads. "Mr Biggles likes his cuddles on his terms, and will sit in your lap when he decides it's time. If the stroking is not up to his standards, he will nip you."
The agency says this particular feline is not for the fainthearted, but he would be perfect for the right owner. While the cat was practically described as the spawn of satan, Brett insists Mr. Biggles possesses a "secret soft side."
"He loves sleeping on the end of the humans bed, and in his cat bed (and he snores just a little bit, it's so cute)," the memo adds. "And he loves to be out in the backyard stalking the chickens and supervising the gardening."
Mr. Biggles is just over two years old, adheres to a "stupidly healthy" diet and is being fostered by Brett in Melbourne. He has a pretty nice life as it is, but needs a permanent home.
"Mr. Biggles is currently sunning himself in my backyard and eyeballing the chickens with a view to murder," Brett told HuffPost. "This morning he played with the dog (and didn't draw blood, I'm impressed) and savaged my brother who tried to cuddle him (I warned him but he didn't listen)."
While Mr. Biggles' profile is the most shared one Brett has posted since founding the agency in October of last year, the dictatorial feline with a heart of gold has not yet been adopted.
"He's had a lot of responses since I put his profile up on Sunday but sadly no human slaves have offered themselves up as sacrifices as yet," Brett added.
Related
Before You Go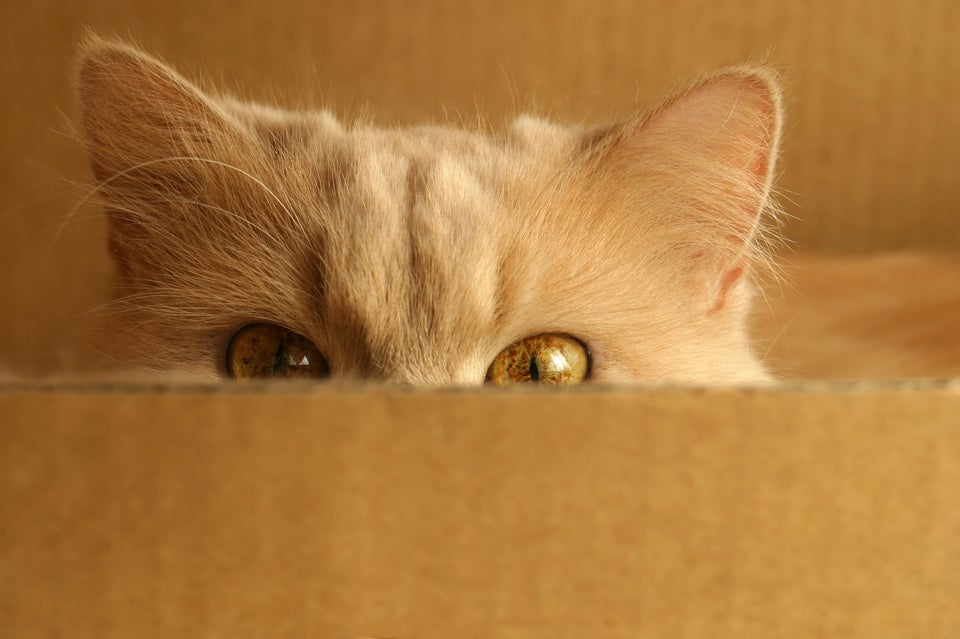 Cats In Boxes
Popular in the Community