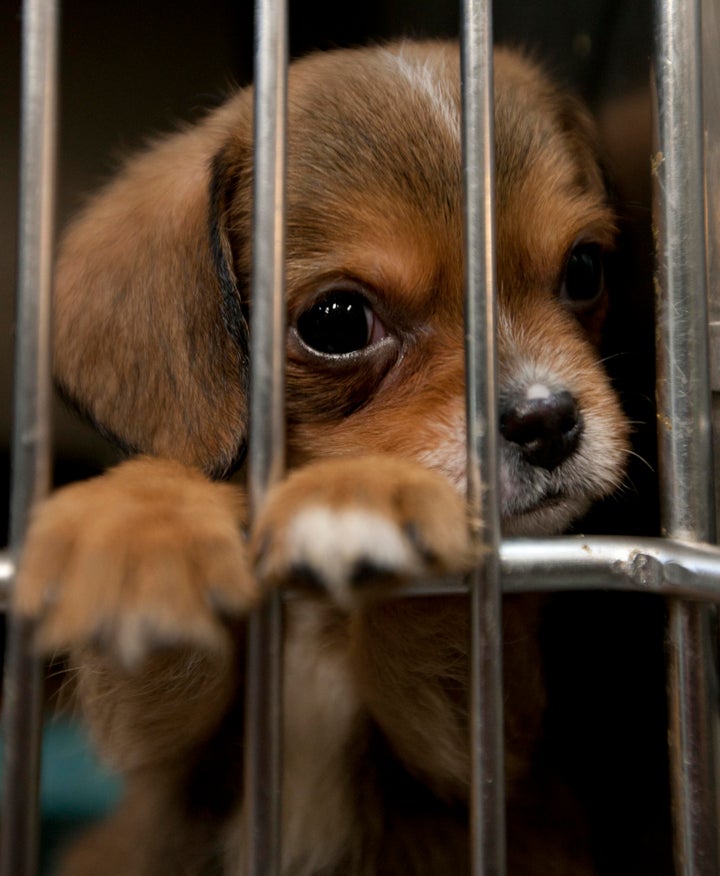 Around the country, social media have helped animals find homes and help. From 11th hour adoptions of pets on death row to finding funds for shelters on the brink of closing, social networking is helping others make a difference with a click of a button.
"Facebook and Petfinder have proven to be very useful tools in helping us find forever homes for our dogs and cats... They allow us to reach people who may never have walked through our doors if they hadn't seen an animal that interested them online."
Elizabeth Davis-Rubin told KLAS that others have been inspired by their technique:
"There are other rescue organizations in other states that are actually using our social networking model as their model and have started doing the same thing," Davis-Rubin said.
Facebook even helps animals that are a heartbeat away from being euthanized.
Two Facebook pages, "Pets on Death Row" and "Urgent Part 2", feature pictures of animals slated to be euthanized in New York and contact information is given to adopt them.
Sherry Reisch, a volunteer with the Humane Society of New York, told Manhattan's DNAinfo that many pets are quickly euthanized simply because the shelter doesn't have the time or resources to house them.
"Shelters are killing animals that are totally healthy, animals that deserve a second chance of life," she said.
Beyond shelters, social networking has also helped on an individual basis. Controversy erupted after a video of a Slater, Mo., man roughhousing with his nine-week-old puppy went viral, resulting in a Facebook campaign page dedicated to saving the young dog. Hundreds of concerned viewers then called the local police chief's office to voice their alarm, KCTV5 reports
"When I got to view the video, I decided to take the puppy out of the home," Chief Keith Wright told KCTV5.
No charges were filed against the puppy's owner, however the police chief eventually found the puppy a new home with a neighborhood boy.