The beauty industry has used animal testing for years. And although many brands have moved toward cruelty-free testing methods to meet the increasing demand for products that are not tested on animals, the practice still occurs.
Why, you ask? It pretty much hinges on regulations in China and whether beauty brands want to make their products available in the Chinese market. You should also know that even when a product label says "cruelty-free" or "not tested on animals," it might not be true.
Where a company's products are sold can determine its animal testing practices.
Many major beauty brands claim they do not test on animals, but note their products may be subject to animal testing requirements in other countries, most notably China. As Bloomberg notes, China requires animal testing on all imported beauty products, including sunblock and deodorant. If a company wants to expand its business into China, which has a growing beauty market, they have to comply with the animal testing rule. For example, NARS experienced consumer backlash last year when the company confirmed it would be making its products available in China. Prior to expanding into the Chinese market, NARS was considered a cruelty-free brand.
China is the last major country to require animal testing on cosmetics, according to Bloomberg. In 2013, the European Union banned both the import and sale of cosmetics products containing ingredients tested on animals. According to The New York Times, the ban was meant to encourage other countries, China included, to look for alternative testing methods. India, Israel, Norway and Switzerland have similar laws against animal testing, Bloomberg notes.
"It remains the responsibility of the manufacturer to substantiate the safety of both ingredients and finished cosmetic products prior to marketing," the FDA website states.
Just because something is labeled "cruelty-free" doesn't mean it's cruelty-free.
"Some cosmetic companies promote their products with claims of this kind in their labeling or advertising. The unrestricted use of these phrases by cosmetic companies is possible because there are no legal definitions for these terms," the agency warns.
In other words, it's possible not all the ingredients used to manufacture such a product actually are cruelty-free. Some companies that label their products as such may rely on suppliers or laboratories to perform animal testing to make sure an ingredient or product is safe, according to the FDA.
Aside from that, many of the materials or ingredients used in cosmetics were previously tested on animals, but a company can still use these ingredients and call their products cruelty-free, said Perry Romanowski, a cosmetic chemist and author of Beginning Cosmetic Chemistry.
And since there are no legal definitions for "cruelty-free" and "not tested on animals," brands can seemingly interpret these terms in their own way.
"A cosmetic manufacturer might... base their 'cruelty-free' claims on the fact that the materials or products are not 'currently' tested on animals," according to the FDA.
Romanowski added that, in his opinion, "there are no 'cruelty free' companies, because they use ingredients derived from farming."
"Farming practices kill rabbits, mice, rats and innumerable insects when planting and harvesting," he said. "Just because a company isn't testing on animals doesn't mean the production of their products is free from killing animals."
Some brands may also use ingredients and chemicals from the pharmaceutical industry, which doesn't face the same rules against animal testing. It's a loophole in the system, Romanowski said.
"If an ingredient is tested for pharmaceutical application, that information can be transferred to the cosmetic industry and the new ingredient can be used," he said.
Hope for a cruelty-free beauty aisle isn't totally lost.
While it's true that some of the biggest international beauty brands comply with China's animal testing rules, many of them say they fund initiatives that support ethical alternatives to such testing. Some are also working with Chinese authorities to change the animal testing requirement.
COTY, the parent brand of popular drugstore items including CoverGirl, Rimmel and Sally Hansen, told HuffPost, "We continue to be involved in the dialogue with the Chinese authorities, including through our active membership of the China Association of Fragrance Flavor and Cosmetic Industries, to replace animal tests with alternatives. As a result, China has recently started to investigate ways to replace animal testing and has sought the assistance of European scientists."
Estée Lauder, which owns MAC and Clinique, works in partnership with the Institute for In Vitro Sciences, a non-profit research lab in the U.S. working to advance non-animal testing methods. The brand is also a member of the European Partnership for Alternatives to Animal Testing, according to its website.
How to check if your faves are truly cruelty-free.
One way to find out whether your favorite brands test on animals, including where it's required by law, is to check company websites. Many companies address the issue of animal testing in their Frequently Asked Questions sections, with statements such as, "We do not conduct animal testing, nor ask others to do so on our behalf, except where it is required by law."
You can also check out online resources that work to verify brands that are cruelty-free. Leaping Bunny, an organization that provides such certification, has a comprehensive shopping guide on its website and even offers an app to help you find beauty brands that don't use any animal testing. Products that meet Leaping Bunny's standard must not have been tested on animals throughout any stage of production and they cannot include any ingredients that have been tested on animals. (You can read their criteria here.)
Before You Go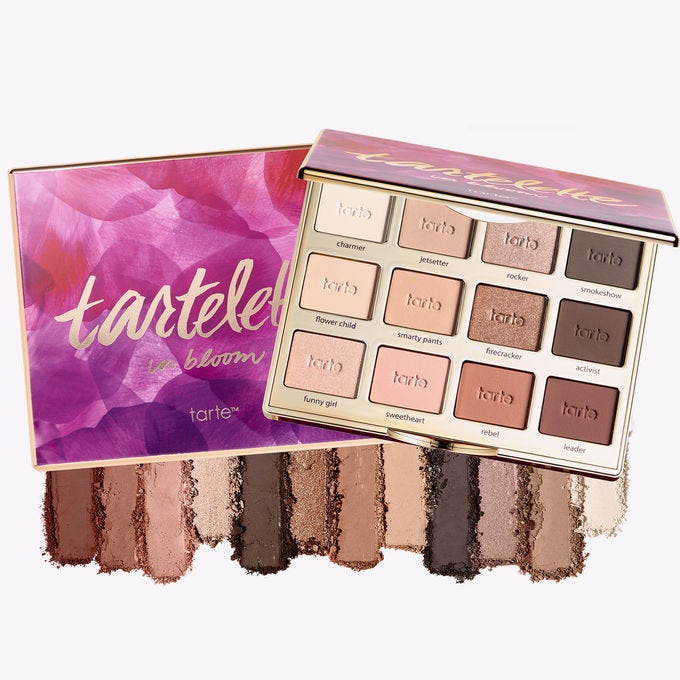 Beauty For A Good Cause