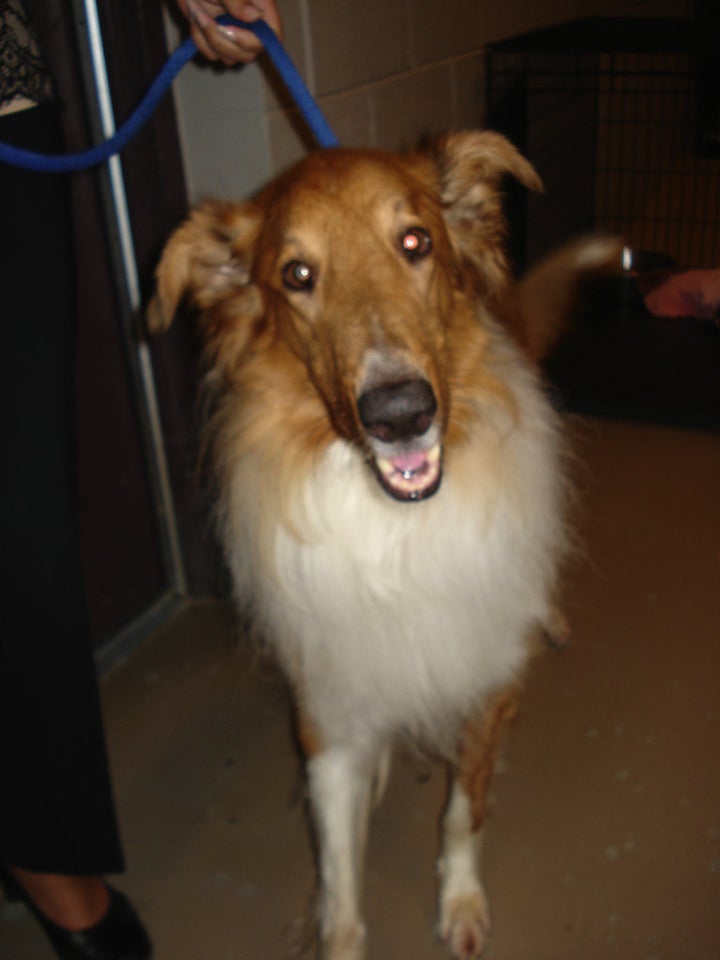 As Lucky and I prepare for our trip to Los Angeles for the 82 Annual Academy Awards on March 7th, Lucky had to bark the question: Has an animal ever won an Academy Award (most likely to later beg the question: If so, how can she)?
The truth is that no animal has ever won an Academy Award. They're not eligible. After carefully reading the Academy Rules, it doesn't explicitly state that an animal actor cannot not be nominated, but does exclude nomination eligibility to "Actors" and "Actresses" not "animal actors." But not to discredit those outstanding animal actors out there, there have been a few animals that garnered major recognition in films that were celebrated by the academy. Let's take a moment to review some "snubbed" animals from some major Oscar heavyweight films throughout the ages.
Terry the Cairn Terrier who played Toto in The Wizard of Oz (1939) -- 6 nominations, 2 wins. Judy Garland won an Juvenile Academy Award in 1940 for her work in 1939 in both Babes in Toyland and The Wizard of Oz, but the Academy snubbed Toto the Terrier, who made her acting debut in the 1934 Shirley Temple film Bright Eyes when Garland was still doing the vaudeville circuit with the Gumm Sisters. Terry was paid $125 a week, which was more than many human actors on set, and even lived with Judy Garland at home in a canine-method-acting-technique to bond with her costar.
Orangey, the red tabby cat, who played Cat in Breakfast at Tiffany's (1961) -- 5 nominations, 2 wins. Orangey was the Meryl Streep of animal actors in her day, working the best in the business and landing her first starring role in the 1951 film Rhubarb. Orangey was also a seasoned television animal actor, portraying Minerva in the TV show Our Miss Brooks.
The 48 Yorkshire Pigs that played Babe in Babe (1995) -- 7 nominations, 1 win. It took 48 real Yorkshire pigs and one animatronic pig to make Babe the pig in the legendary animal flick.
Popcorn Deelites who played Seabiscuit in Seabiscuit (2003) -- 7 nominations, no wins. Although Popcorn Deelites was one of six horses to portray the famous horse, Popcorn's speed was used to portray Seabiscuit in all of his shots breaking out of the gate and in the racing scenes. Prior to getting into the movie business Popcorn was a lesser-known racehorse who won 11 of 58 starts. Popcorn now resides at Old Friends, a horse rescue and retirement center in Georgetown, Kentucky.
In 1939 the American Humane Association, who monitor the treatment of animals in film and television, did introduce the PATSY Awards (an acronym for Picture Animal Top Star of the Year) to honor animal actors after a preventable horse death occurred while filming Jesse James. The awards were broken down into four categories: equine, canine, wild and special and was even hosted by Bob Barker at one point, but ended in 1986 due to lack of funding. The Humane Society does a similar awards ceremony, The Genesis Awards, now in its 24 year, to highlight major media stories promoting public understanding on animal issues.
And although animal actors cannot win Oscars, that doesn't mean they cannot attend or present at the Oscars. Most notably was in 1998 at the 70Annual Academy Awards when animal actor Bart the Bear (of Legends of the Fall) handed host Billy Crystal an award envelope. Billy then responded, "I just soiled myself."
Oscars or not, animal actors will always hold long-standing recognition. A few animal celebrities have earned stars on the walk of fame. Three dogs, Strongheart, Rin Tin-Tin and Lassie have earned a coveted star as well as fictional characters such as Kermit the Frog, Donald Duck and Godzilla.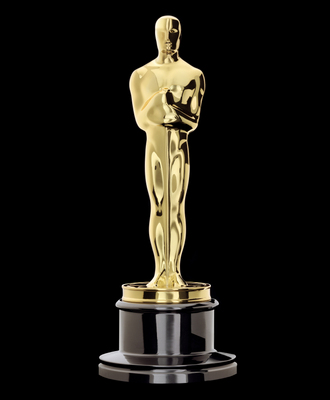 Support HuffPost
The Stakes Have Never Been Higher
Popular in the Community