It's been four years since BP's Deepwater Horizon oil rig exploded in the Gulf of Mexico, killing 11 workers and sending more than 200 million gallons of crude oil gushing into the water. The public outrage has largely died down, as have the EPA restrictions on federal contracts for BP. But the devastating effects on the area's wildlife persist.
According to a new National Wildlife Federation report, over a dozen species are still struggling with disease, defects and deformities from the Deepwater Horizon disaster in 2010. Here are just some of animals hurting.
Pelicans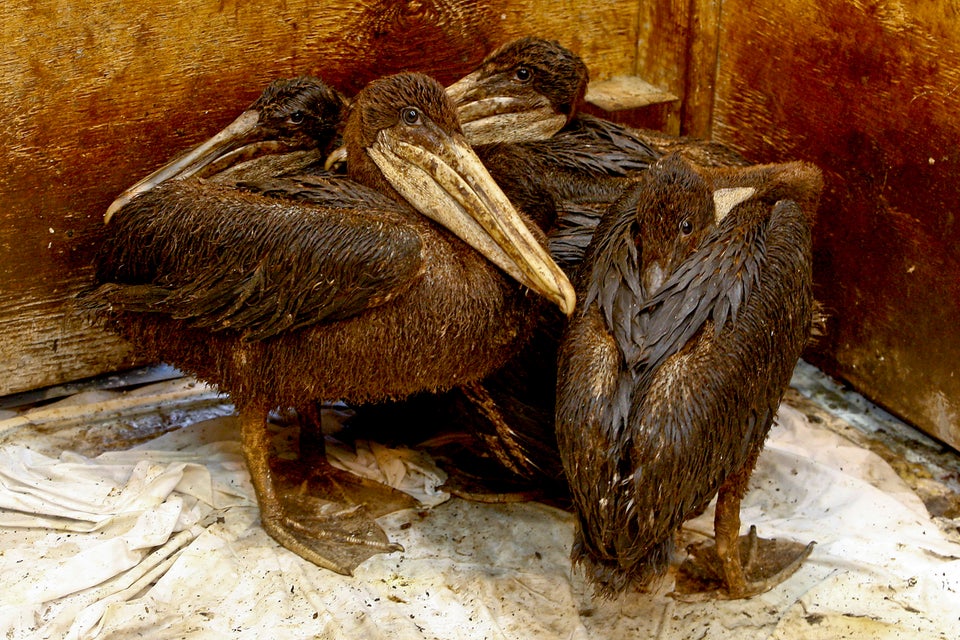 Oiled pelicans wait to be cleaned at the Bird Rehabilitation Center at Fort Jackson in Buras, Louisiana. (Getty Images)
Bottlenose Dolphins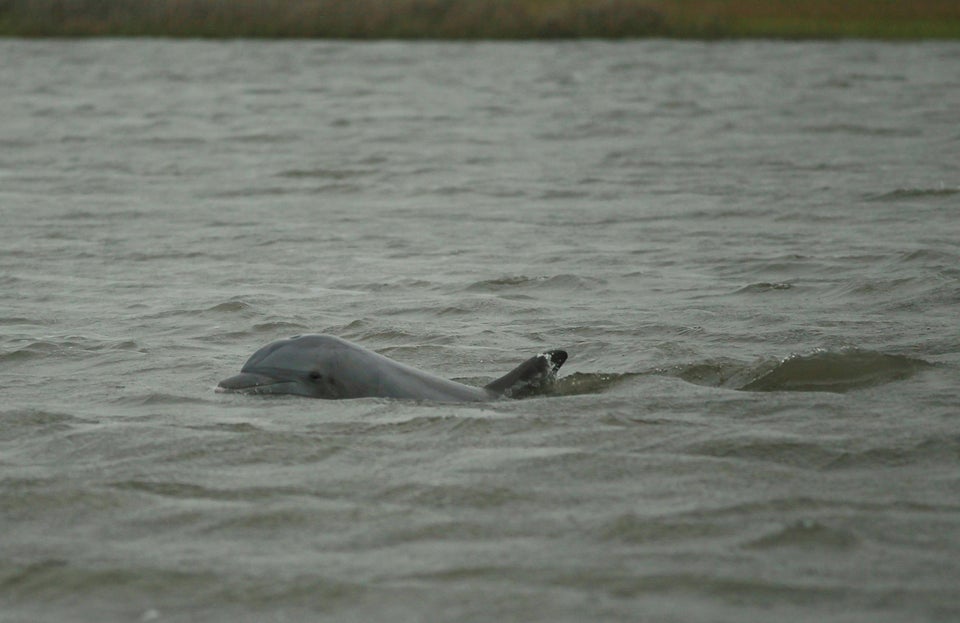 A dolphin swims through the water off the coast of Louisiana. (Getty Images)
Sea Turtles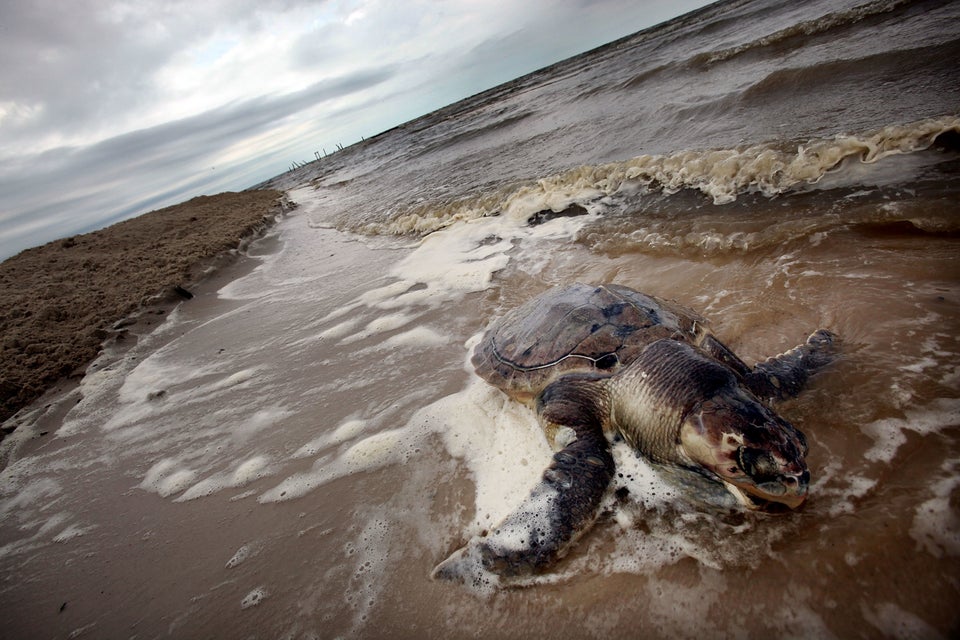 A dead sea turtle is seen washed onto shore April 14, 2011 in Waveland, Mississippi. (Getty Images)
Sperm Whales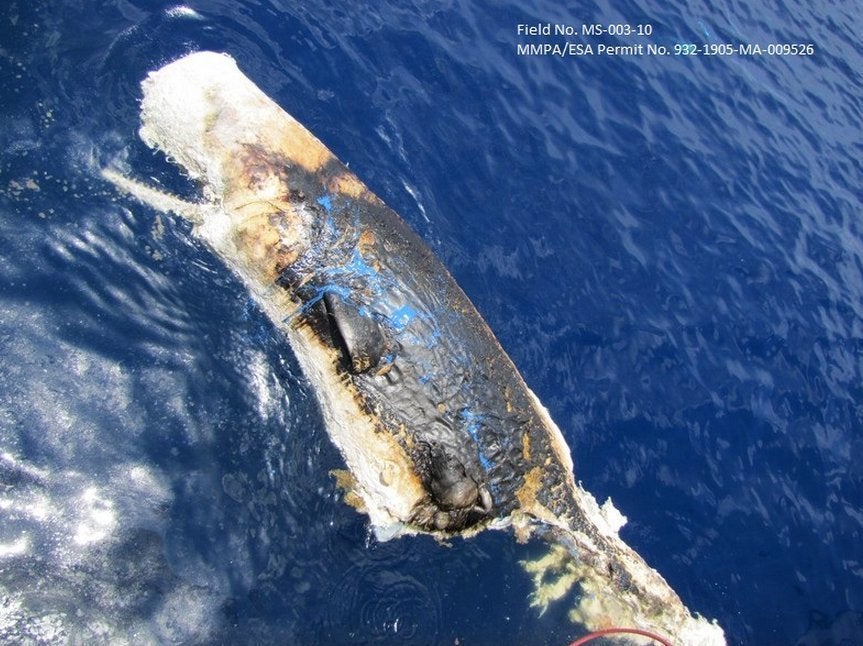 A bloated and burned juvenile sperm whale that had been found dead on June 15, 2010 in the Gulf Of Mexico. (Courtesy of Greenpeace)
Loons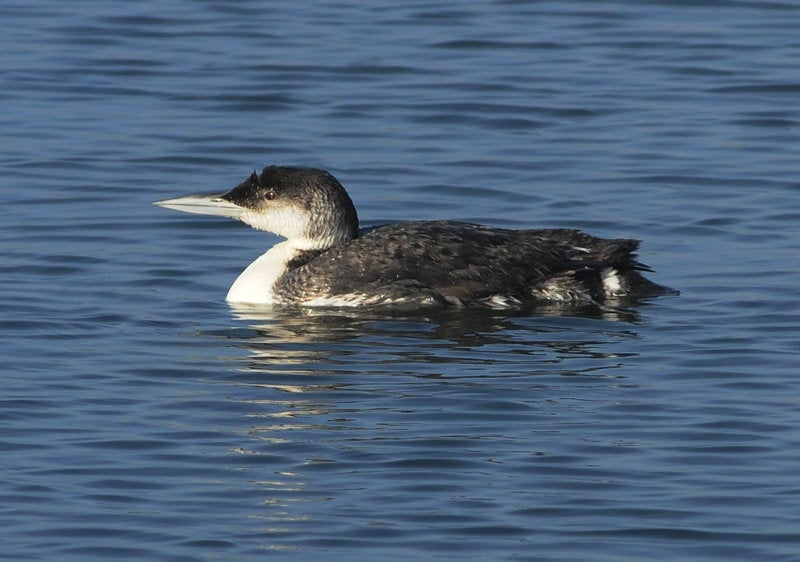 A common loon, photographed on May 6, 2012 at Port St. Joe, Florida. (Flickr)
Red Snapper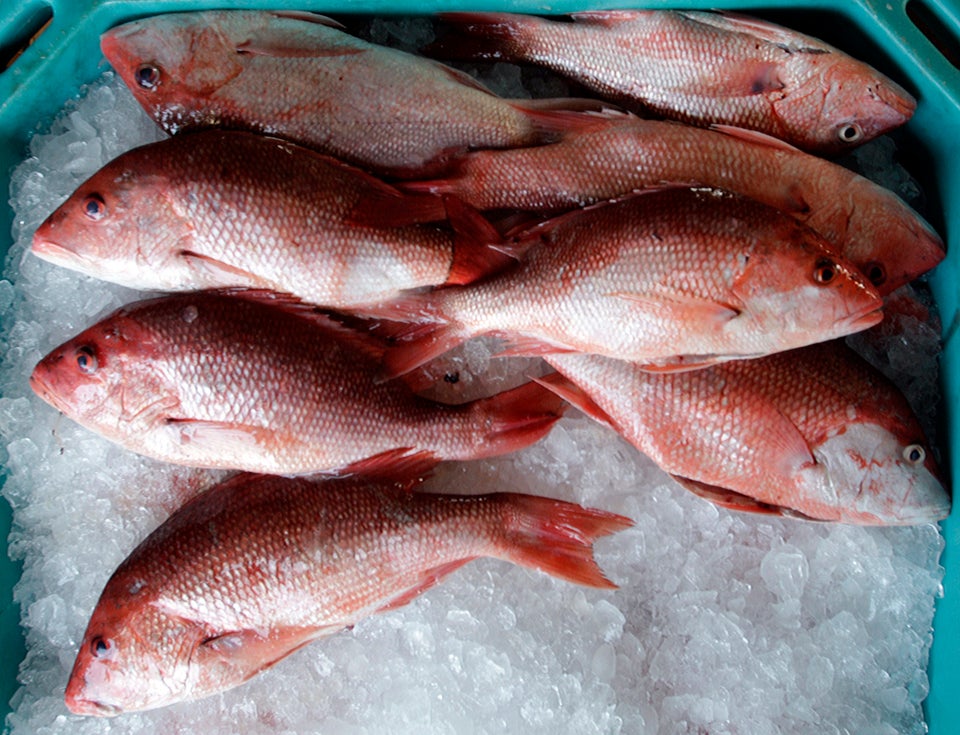 A bucket full of red snapper catch sits in Water Street Seafood in Apalachicola, Florida. (Getty Images)
Oysters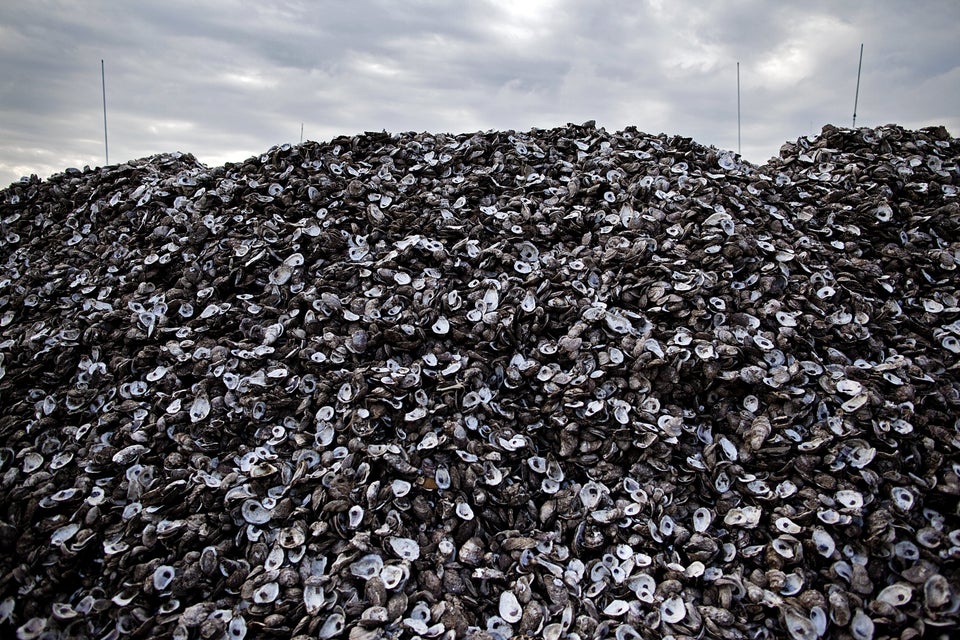 A mountain of oyster sheels lies outside the BP oil spill cleanup operations center on May 4, 2010 in Hopedale, Louisiana. (Getty Images)
Crabs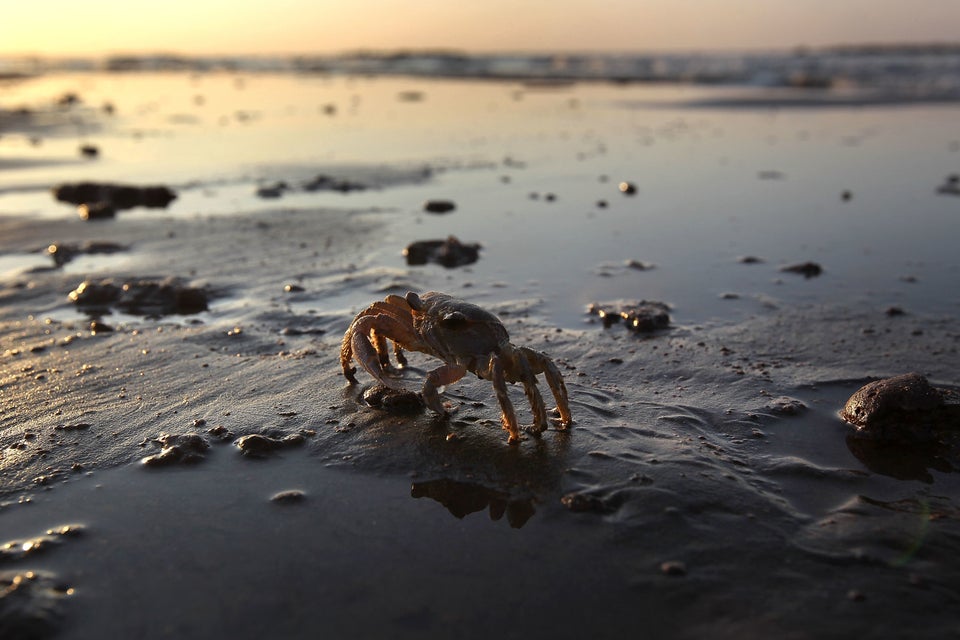 A crab skirts tarballs of oil on a beach at sunrise on May 23, 2010 on Grand Isle, Louisiana. (Getty Images)
Whale Sharks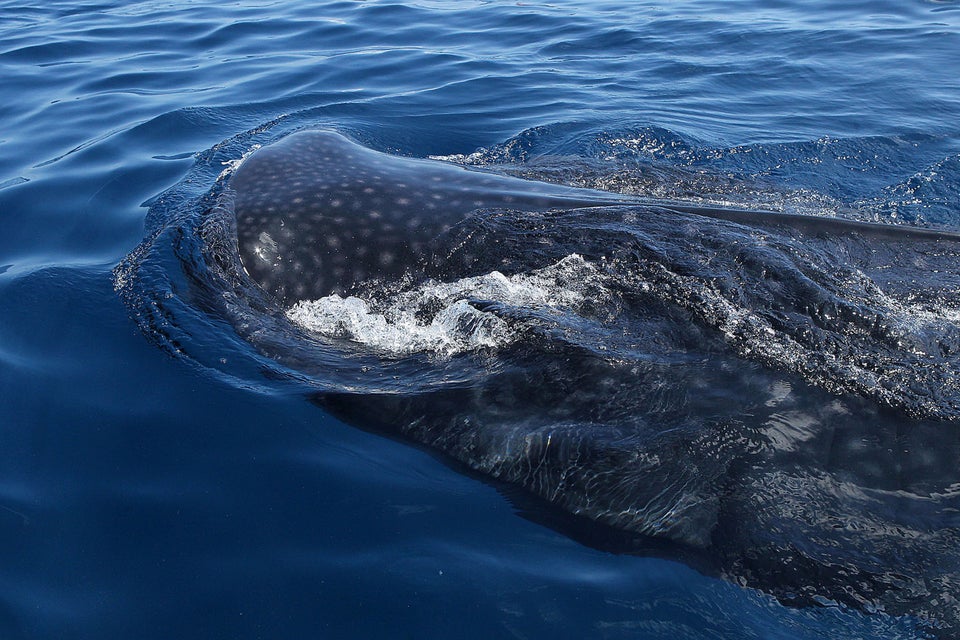 A whale shark photographed on August 11, 2011, in Isla Mujeres, Quintana Roo, Mexico. (Getty Images)
Tuna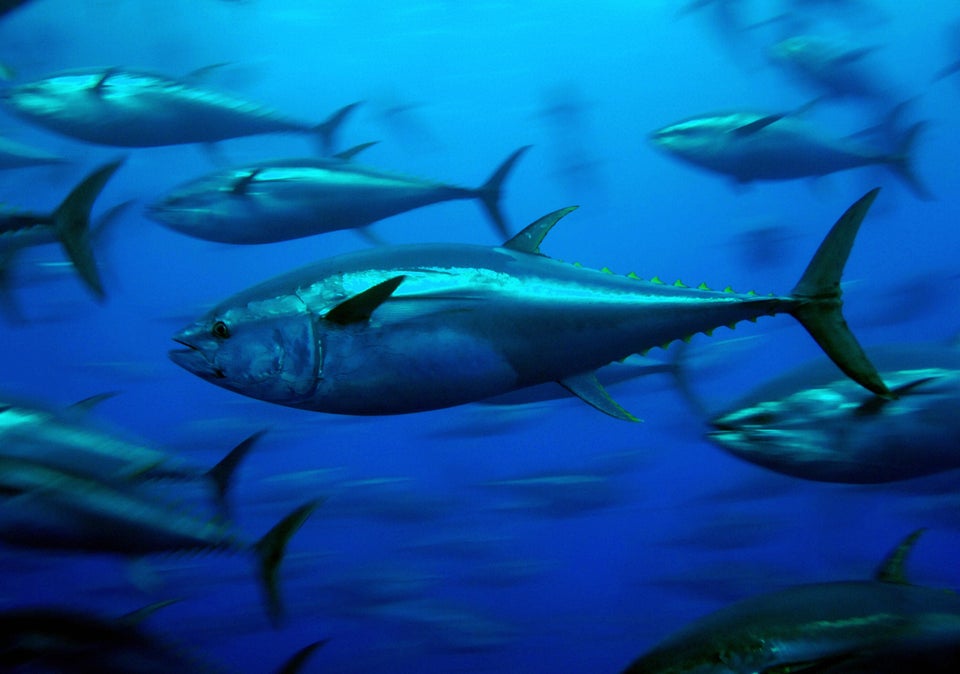 Bluefin tuna, 2006. (Getty Images)
All photos were taken in 2010 in the aftermath of the spill unless otherwise noted.
Related
Popular in the Community