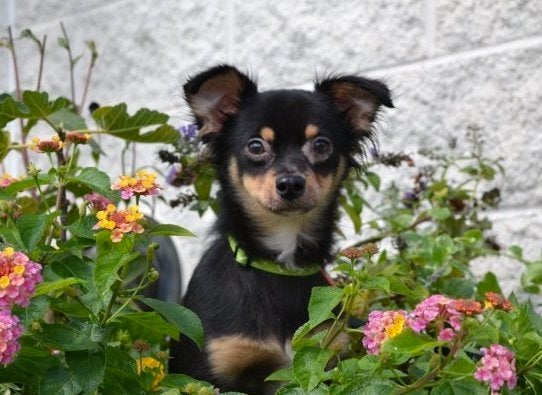 Thanksgiving has long been my favorite holiday. It's not the food, not the parade, not the family gathering nor the autumnal colors. It's not the pre-Christmas sales nor the long weekend filled with good leftovers. It's something far more basic than any of that. I try, every day, to remember the many good things in my life.
I'm most thankful that I've been dealt a good hand, and I'm thankful that I've been given the opportunity to play those card pretty well. I am thankful for my family, the love and friendship we share, and for our many friends. I am thankful for my work, for the opportunity to make a difference in the lives of animals and the people who care about them; to find my livelihood in my passion. I am truly thankful for the chance to know, to work for, and to help animals.
I am thankful for the soft, warm curve of a dog's face nesting in an open hand. I am thankful for the rich smell of their fur. I am thankful for the conversations with dogs, often beginning with a calloused paw touched to a shoulder soliciting dialogue that continues with touch, with looks, with caress. I am thankful for the roughhouse play, the chase, rolling together through grass and dirt, lots of legs flying, and then sitting together after, quiet, being loved by those chocolate eyes. I am thankful for dogs.
I am thankful for the intelligent stare of a cat's eyes, direct and unblinking, that impossibly beautiful green or blue or yellow, eyes that stare without question or comment, just seeking connection. I am thankful for the electric touch of that small, lithe body. I am thankful for the way they nestle around my body, my wife's body, my daughter's body, making blankets of themselves. I am thankful for cats.
I am thankful for the many animals, so diverse, the full palette of life, and for the rich opportunity to get to know a little about so many. The other morning I sat in my yard and watched a bunch of hungry finches look for food on the wet dirt around a tree mostly undressed by the change of season. They flew in a huff and a hurry, annoyed by the noisy arrival of a gray squirrel, leaping through the brittle red and yellow patchwork piles of fallen leaves. She sat there, brazen, in the eyes of a night black crow who perched like royalty on his branch far above.
I am thankful for the animals who give so freely of their love to my daughter, now as a young woman and strong in my memory of her as a little girl. I am thanks for the gentle horses who carried her so carefully upon their broad backs, for the cats who warmed her bed since she was an infant, and for the dogs who kept and now long to keep an eye towards her protection and care, and for the ducks we watched together on our family walks.
I am thankful for the many relationships my family has -- that all of us human animals can have -- with the Earth's so many other animal inhabitants: friends, coworkers, true family members, subjects of our admiring gaze and quiet reflection, good neighbors. I am thankful for the animals.

Related
Popular in the Community