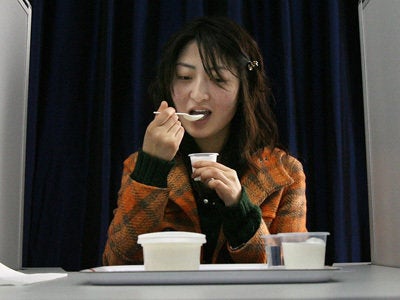 Ani's delicious, dairy-free Cashew Chipotle Cheeze was featured on IdealBite.com today. Check it out here:
Here's the recipe below too:
Cashew Chipotle Cheese
Makes 2 cups
Ingredients (local and organic whenever possible):
1 tsp garlic, fresh
1/2 tsp sea salt
2 cups truly raw (sproutable) cashews, such as Navitas Naturals Cashews
1/2 to 1 tsp chipotle powder, to taste
1/4 cup lemon juice
1/4 cup filtered water
In a food processor, place garlic, salt, cashews, and chipotle, and process into powder. Next, add lemon juice and water, and mix well. Keeps up to a week in your fridge.
For more free recipe ideas, to watch Ani's other videos, and for organic ingredients and kitchen tools, visit her blog at: