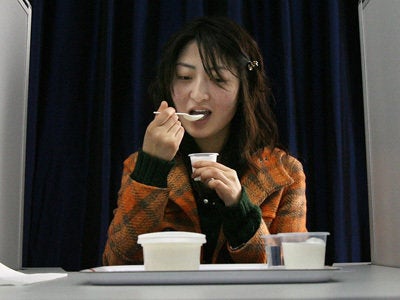 Try Ani's recipes for the fastest and most delicious Fresh Marinara Sauce and Tahini Lemon Dressing. You can watch her make these 2 recipes on the Virtual Channel Network, produced by Breakdown Services and the Hollywood Reporter.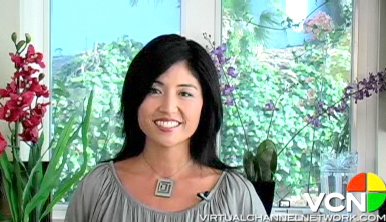 Here's Ani's recipes (they can also be found on her blog at:
Marinara Sauce
Makes 4 servings
1 1/2 cups cherry tomatoes
1 medjool date, pitted
1 teaspoon oregano, dried
1/2 teaspoon rosemary, fresh
1 Tablespoon lemon juice
1/3 cup olive oil
2 teaspoons salt
Place all ingredients into your blender and blend smooth. Scoop over your noodles (see recipe below).
Serve into 4 bowls. Top with basil and chopped rosemary. Serve and enjoy!
2 zucchini, cut into 4 inch chunks
or, 2 bags of Kelp noodles, rinsed and drained well
Use a spiralizer to spiralize zucchini into noodle strips. Place into a bowl. Or, place Kelp Noodles into mixing bowl. Toss with Marinara Sauce.
Tahini Lemon Dressing
Makes 2 servings
4Tablespoons Tahini
4 Tablespoons Lemon juice
2 T water
2 T braggs
Place all ingredients in a small mixing bowl. Mix well, and toss over your favorite greens. Enjoy as a salad, or inside a wrap of collard leaf or nori sheet.
For more free recipe ideas, to watch Ani's other videos, and for organic ingredients and kitchen tools, visit Ani at: