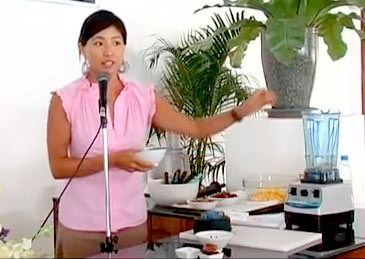 Nut mylks, which I spell with a 'Y' to denote the lack of dairy, are super simple and quick to whip up in any blender. Just place a handful of your favorite raw, untoasted nut or seed into your blender with two to four cups of filtered water, or better yet, coconut water, and then blend smooth. This mylk can be flavored with chocolate powder, vanilla, orange, cinnamon, and/or banana, and sweetened with fruit, dates, stevia, or agave syrup. The varieties are endless.
There are numerous benefits to making your own nut mylk. It's cheap, fresh, free of preservatives or chemical colorings and flavors, and healthful. Nuts are packed full of vitamins, minerals, and enzymes that build collagen in our skin. They also fight free radical damage and slow down the signs of aging.
What we eat makes the biggest impact on our planet. By choosing more vegetarian, vegan, and organic food, we tread lightly on the planet and live more green.
To find more videos, recipes, organic ingredients and kitchen toys, visit:
www.AniPhyo.com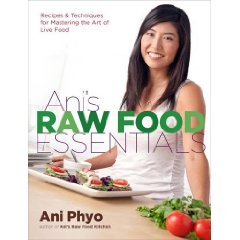 This video was shot during my 4-hour workshop in Phuket, Thailand on January 24, 2010 at Mom Tri's Villa Royale.