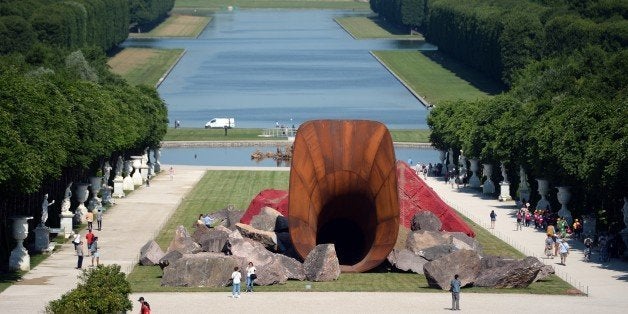 It's tempting to categorize each and every artwork we encounter as either phallic or yonic, regardless of just how strong the genitalian resemblance is. However, when the artist himself dubs the work the "queen's vagina," you know you're free to let the naughty allusions flow freely.
Today's vagina-centric artwork is brought to you by Turner Prize-winning artist Anish Kapoor, the mind behind Chicago's iconic "Cloud Gate," as well as the more recent installation "Descension," a vortex of perpetually spinning black water installed in a gallery floor. Kapoor is attracting headlines with "Dirty Corner," a massive steel funnel set in broken stone, placed in the garden of the legendary Palace of Versailles.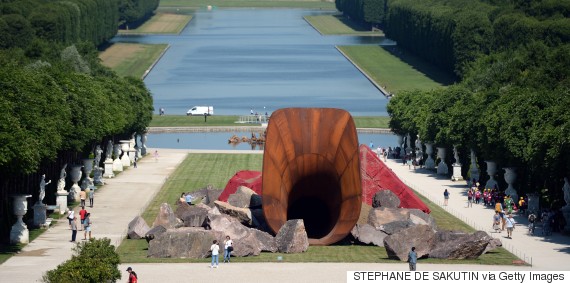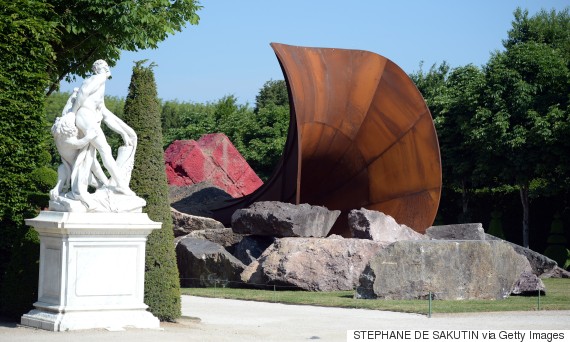 The Guardian's Michele Hanson was perturbed not by the presence of the vagina itself, but by its unremarkable execution. "I know the queen had her faults, but it's a very odd vagina –- a vast, brutish, metal, grubby-looking, gaping funnel into a black hole."
Kapoor is the latest artist to contribute to Versailles' initiative of introducing contemporary art in dialogue with the historic grounds. The first participating artist, in 2008, was Jeff Koons, followed by Takashi Murakami, both of whom prompted their fair shares of debate. However, this may just be all a part of Versailles' master plan; as Le Figaro pointed out: "Any controversy will just bring more visitors."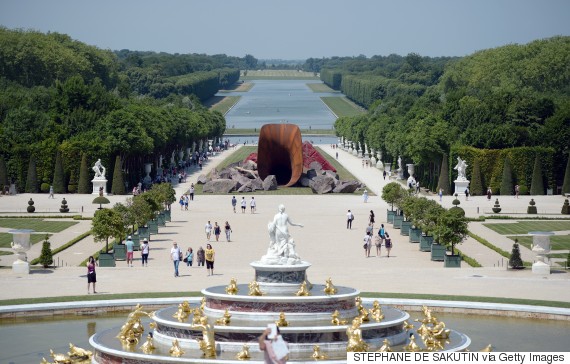 Whether or not controversy was Kapoor's intention, he's certainly not averse to stirring the pot with his work. "Placing objects here and there means nothing," he told The Guardian. "My idea was to upset the balance and invite chaos in ... while preserving the integrity of this historic place –- that was the principal difficulty."
While the primary group offended by Kapoor's massive vagina is of a more traditional bent, those on the left have a different objection to the work. As Michele Hanson further explains in her piece "Artists have done vaginas to death –- will someone please tell Anish Kapoor ... Olga, an artist and female critic, thinks this one is more like the entrance to a storage unit. She is right. Oh dear. Is this how some men still see women? As dirty storage units? And I thought feminism had got somewhere. We still have a million miles to go."
Calling all HuffPost superfans!
Sign up for membership to become a founding member and help shape HuffPost's next chapter
BEFORE YOU GO
PHOTO GALLERY
A Brief Guide To The NSFW History Of Penis Art