"He said, 'I am sorry if she felt she didn't get a fair hearing.' That's sort of an 'I'm sorry if you were offended,'" Hill said in a wide-ranging Washington Post interview published Wednesday in which she also compared her time in the spotlight with unfairness that remains for women facing workplace sexual harassment.
Biden, who chaired the Senate Judiciary Committee hearing considering Thomas' Supreme Court nomination, was asked on Nov. 13 about his widely criticized handling of Hill's testimony that Thomas had sexually harassed her when they worked together.
Hill's testimony led to attacks on her credibility. Thomas, meanwhile, was narrowly confirmed to the high court.
"Let's get something straight here: I believed Anita Hill. I voted against Clarence Thomas," Biden said. He added: "I am so sorry that she had to go through what she went through."
"The only issue in the Anita Hill case was whether or not there could be information submitted in a record without a name attached to it, anonymously accusing someone of something," he continued, referring to criticisms that other women were not permitted to testify against Thomas.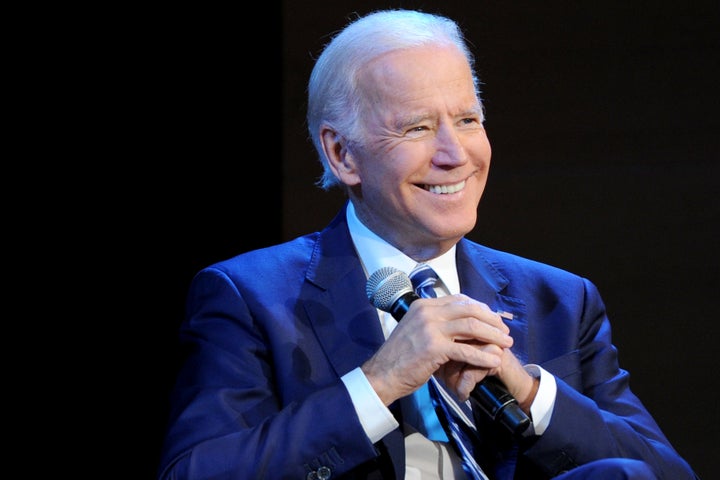 Hill said Biden's apology omits "his role in what happened."
"He also doesn't understand that it wasn't just that I felt it was not fair," Hill said. "It was that women were looking to the Senate Judiciary Committee and his leadership to really open the way to have these kinds of hearings. They should have been using best practices to show leadership on this issue on behalf of women's equality. And they did just the opposite."
Hill also said that she does not feel Biden has taken "responsibility for" victimization she experienced as a result of the hearing.
Washington Post reporter Libby Casey: So he says, "Anita Hill was victimized. There's no question in my mind," but I think the takeaway from a lot of women's groups and members of Congress was that the victimization may have been twofold. Many people think that the victimization continued when you had to undergo this hearing.

Hill: Right.

Casey: So you're not hearing an apology for that, though?

Hill: Or responsibility for it. That's what I want to hear.
Hill drew parallels between the Senate hearing and how women who have reported workplace sexual harassment still are forced into "a process where you know they're not going to be treated fairly."
Corporate human resources departments and other internal ways of reporting sexual misconduct often have the effect of protecting the employer, not the complainants, she pointed out.
"You cannot just bring people forward into a process where you know they're not going to be treated fairly. That's not being heard," Hill said. "That's something that we are struggling with right now. Women are coming in to make a complaint, and the process is unfair and employers are saying, 'Well, we have a process.' Well, that's not enough."
The newspaper interview brought together Hill and five Democratic women lawmakers who at the time protested the Senate hearing, calling it "a trial" against Hill.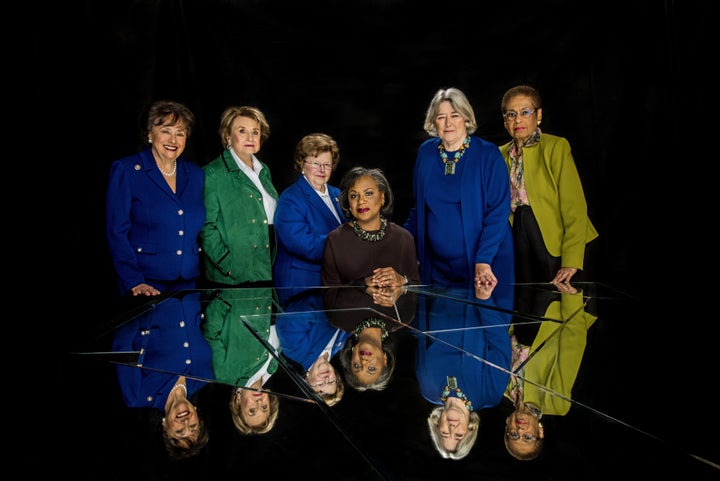 "I found for me that is the memory I had that I will never forget, sitting there and looking at the faces of the men questioning. They were just blank faces I found," Rep. Nita Lowey (D-N.Y.) said in the interview.
"We were just stunned at our 'liberals' that were on the Judiciary Committee," former Rep. Pat Schroeder (D-Colo.) said, making air quotes.
Hill's testimony, more than 25 years ago, helped to raise awareness about sexual harassment of women in the workplace.
But Hill, who has been outspoken about the recent wave of powerful men facing allegations of serial sexual misconduct, said it's clear that larger, systemic issues still exist.
"Things have evolved. I've heard from thousands of women and some of them tell me very good stories about what has changed. But there needs to be more than just process on the books," Hill said. "Women are still experiencing this problem. It's still a teachable moment where we can learn from what happened in 1991. Just having somebody come forward is not enough. You've got to be able to come into a system that respects and values our experiences and our work and our integrity. And we're not there yet."
Before You Go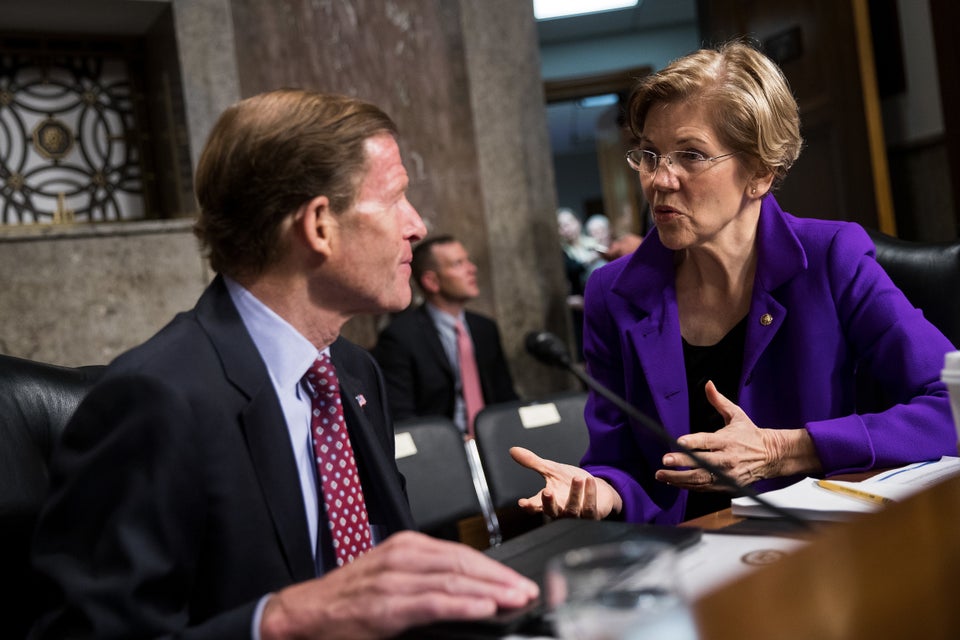 2017 Scenes From Congress & Capitol Hill
Popular in the Community